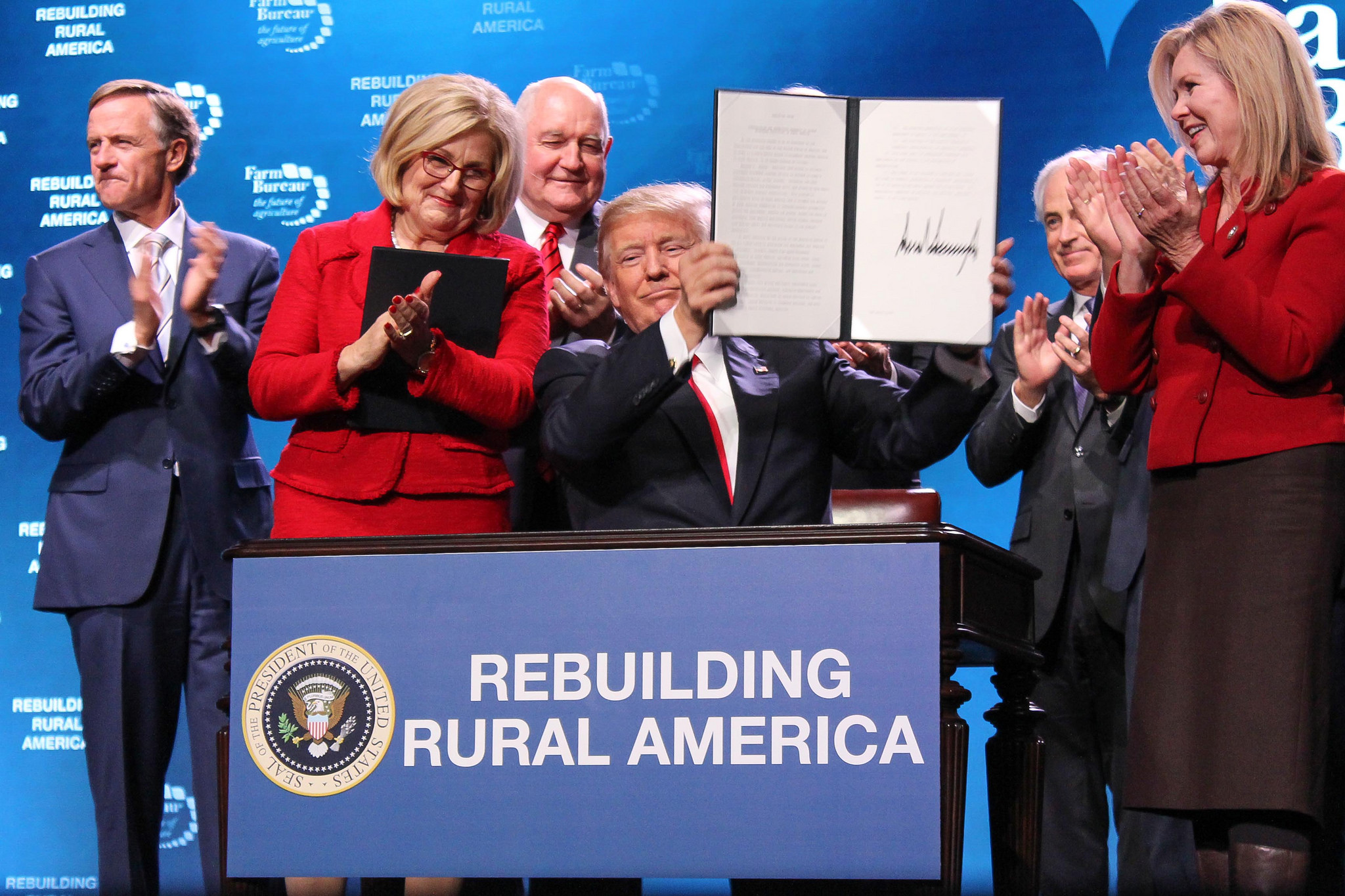 It looks like the United States and China are pulling back from the brink of a trade war. Discussions between the two sides showed progress, despite some back and forth. "We are putting the trade war on hold," U.S. Treasury Secretary Steven Mnuchin said on May 20.
This does not mean that the two biggest global economies' trade relations are out of the woods. The "economic cold war" that the two sides have been fighting, even long before Donald Trump became U.S. president, is likely to continue, with skirmishes over intellectual property rights, anti-dumping measures, technology leadership, and bilateral investment and market access.
But the specter of a full-out trade war affecting upwards of $640 billion in bilateral trade has been averted for now. What is highly curious are headlines indicating that the emerging deal will focus on the lowering of the U.S. trade deficit with China, rather than the original complaints under the Section 301 investigation.
During the first meeting in Beijing in early May 2018, both sides presented each other with long lists of desirables. Among other things, the Trump administration asked Beijing to slash the U.S. trade deficit with China by $200 billion, something most pundits saw as unrealistic.
The present threat of an all-out trade war began with the Section 301 investigation into Chinese infringements on U.S. intellectual property rights and measures to force transfers of U.S. technology. The investigation found that Chinese practices forced U.S. companies to hand over valuable technology and reduced the value of their intellectual property.
This was the reason for the threat to impose punitive tariffs of 25% on $50 billion worth of U.S. imports from China, a number Trump upped to $150 billion after China threatened retaliation on the same amount of U.S. exports to the country.
The emphasis of the Section 301 investigation actually went deeper and was driven by deep fears in Washington over a Chinese initiative that aims to capture critical advanced technologies, known as Made in China 2025. The program is providing up to $300 billion in subsidies and loans to help Chinese firms dominate key sectors such as alternative energy, robotics, telecom equipment, artificial intelligence, and batteries.
It was clear all along that Beijing would not compromise much on this program, since it lies at the heart of its economic development. But why would the Trump administration retreat on the original focus of the Section 301 investigation, including the Made in China 2025 program? There are after all legitimate concerns in Washington and American corporate boardrooms regarding Chinese intellectual property practices and forced technology transfers.
While it is likely that aspects of these issues will be addressed in a final deal, the headlines were all about reducing the U.S. trade deficit. A White House official even announced that China had offered to work towards a $200 billion reduction in the trade deficit, fulfilling the outlandish U.S. request. China's Foreign Ministry, though, denied that any such offer had been made.
Simply put, the trade deficit is the better show in town. It has always been at the heart of Trump's complaints vis-à-vis U.S. trading partners, even if economists see this as harking back to 18th century mercantilism. A focus on addressing the trade deficit is also a simple and direct way for Trump to appeal to his base and show them that he is doing something.
Even though the planned Singapore summit for June 12 between Donald Trump and North Korean leader Kim Jong Un has been cancelled by the U.S. President, Trump will continue to rely on Beijing to ensure that the tough sanctions on North Korea stay in place.
Finally, Chinese retaliation against U.S. tariffs targeted the crucial agricultural sectors in states that went for Trump in 2016. Rather than a trade war with losers on both sides, especially among Trump's supporters, a focus on reducing the trade deficit will create a Chinese buying spree, bolstering support for the Republican Party in the crucial 2018 midterm elections.
The focus on "substantially reducing" the bilateral trade deficit suits Beijing well, too. A big buying spree is the path to assuaging U.S. concerns over the trade deficit and other matters. Moreover, China, as the world's largest energy importer, is quite willing to buy more American oil and gas to diversify its supplies. Incidentally, this will also benefit another key Republican Party donor base.
Working towards a deal is much better than engaging in a tit-for-tat trade war. Many issues will still need to be worked out, as recent comments by Trump and his economic team indicate. Nonetheless, the emphasis on the bilateral trade deficit risks missing an important opportunity to address some of the grittier problems bedeviling the U.S.-China economic relationship.
Trump is proving that he is less the master of "The Art of the Deal," than "The Art of the Show." The headlines appeal to his base, buy Beijing's support for tough sanctions on North Korea, and avert a dangerous trade war before the 2018 midterm elections.
But these moves will have long-term negative consequences for the global standing of U.S. trade policy. The international political economy is not a reality show. Counterparts will remember Trump's capriciousness and deceit, and act accordingly.