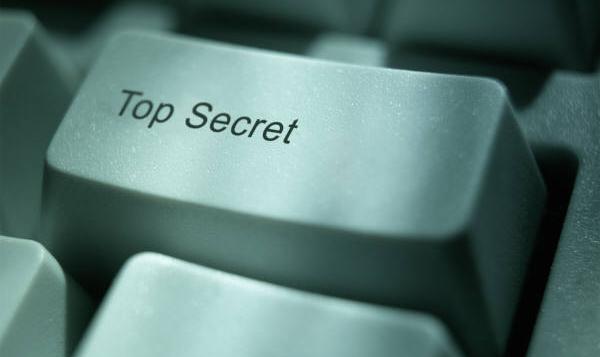 President Donald Trump issued a presidential memo on August 14, directing the US Trade Representative (USTR) to examine China's "forced transfer of American technologies and theft of American intellectual property (IP)." Robert Lighthizer, the USTR, subsequently announced an investigation into IP issues relating to China under Section 301 of the US Trade Act of 1974.
"A very big move", President Trump called it. It is indeed a big move – backwards.
Since the Mar-a-Largo summit, both governments have set up official channels for dialogues and working level cooperation, including on IP issues. The bilateral government cooperation on IP protection has been fruitful for many years. Both the US and China are signatories to the Agreement on Trade-Related Aspects of Intellectual Property Rights (TRIPS) under the WTO and other relevant international conventions. The Trump administration could simply refer any IP issue to the WTO for resolution. What is the point of unilateral action under Section 301?
Section 301 has no jurisdiction over China
Section 301 authorizes the USTR to investigate if an American business has suffered unfair treatment in overseas markets, and to take action if it has. However, it is only American law, not Chinese or international law. Any actions on Chinese companies based on Section 301 findings will have no jurisdiction in China. On the other hand, the WTO has a special agreement on IP, TRIPs, which binds all WTO members including the US and China. Any IP issues involving China-US trade should be governed by TRIPS. IP disputes between WTO members can be referred to the WTO Dispute Settlements Mechanism.
In addition to doing no good for America, the USTR's investigation under Section 301 will severely harm its relations with China. The USTR will seek consultation with China before the investigation. However, this will not be a friendly dialogue, but a request backed by a threat, which will create resentment in China. If there is any commercial retaliation from the US, China will definitely retaliate in return. In any event, there will be no benefit to either side.
There are no forced technology transfers
It is a misunderstanding that high-tech foreign companies are forced to transfer technology to Chinese partners when investing in China. This has been denied both by Premier Li Keqiang and Minister Miao Wei of the Ministry of Industry and Information Technology. Chen Demin, former Minister of Commerce, said that, whilst China forced high-tech foreign companies to transfer technology before joining the WTO, this was scrapped after its WTO accession. Foreign investors are free to set up R&D centers in China, and don't need to transfer their technology to do so.
If a case of forced transfer is identified, the US company could provide evidence to the Chinese government. There is no doubt the matter would be dealt with.

China IP protection in progress
According to the US Chamber of Commerce's Global IP Center's annual report China's IP index was 42 out of 100, ranking China 27th out of the 45 economies surveyed. China's score was behind that of the US, UK, EU, and Japan, but far ahead of many developing countries. The report noted that over the past year, China has introduced new mechanisms for IP protection and set up IP courts, which helps the fight against IP infringement and piracy.
The American Chamber of Commerce in China, found in its 2015 white paper that only 22% of members thought China's IP protection satisfactory. However, 82% of them praised China's progress in IP protection. In its 2017 white paper, the top five concerns of its members with regard to China were: inconsistent regulatory interpretation, rising costs, increasing protectionism, shortage of qualified management, and difficulty in obtaining required licenses. IP issues have not been among the top five concerns over the past six years.
Those findings show that China's IP protection, though far from adequate, has been making great progress each year.
Dialogue and collaboration through WTO framework
The USTR should not proceed with the Section 301 investigation. Instead, the US and China should initiate an IP dialogue, as part of the bilateral dialogue mechanism based on WTO rules. Instead of escalating commercial tensions, both countries should come together to reach an amicable solution.