On March 7, 2017, two leading members of the Trump administration, Attorney General Jeff Sessions and Commerce Secretary Wilbur Ross, announced that China's ZTE Corporation would pay the largest criminal fine in U.S. sanctions history. ZTE agreed to pay $892 million to the U.S. government as the company pled guilty to charges it evaded US embargoes on Iran by buying American components, incorporating them into ZTE equipment, then shipping them illegally to Iran. Another $300 million penalty, payable to the Commerce's Bureau of Industry and Security (BIS), was suspended for a probationary period of seven years. The Commerce Department also reported ZTE had made 283 illegal shipments of controlled items to North Korea.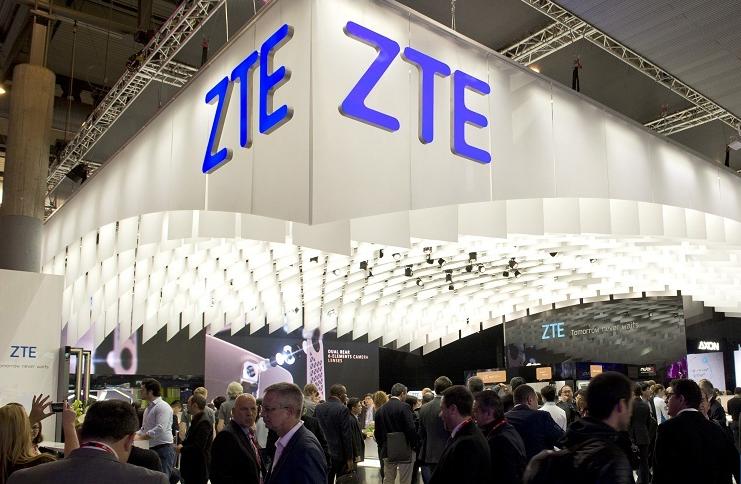 The announcement came at a delicate time in U.S.-China economic relations, as President Donald Trump prepared to meet Chinese President Xi Jinping in early April. The high profile nature of the announcement underscored the concern the U.S. government has with Chinese companies that work against American economic and security interests.
"
Under President Trump's leadership, we will be aggressively enforcing strong trade policies with the dual purpose of protecting American national security and protecting American workers," Secretary Ross said in announcing the penalty. Attorney General Sessions said the plea agreement "
makes clear that our government will use every tool we have to punish companies who would violate our laws, obstruct justice and jeopardize our national security."
Given the record size of the fine, the initial Chinese government reaction was relatively mild, likely a sign the Chinese wished to wash their hands of the state-owned corporation's illicit activities. Foreign Minister Wang Yi indicated the government had concerns about receiving fair treatment. He told a press conference: "The
Chinese government consistently opposes foreign governments putting unilateral sanctions on Chinese companies. At the same time, we have always asked our companies to operate legally abroad."
The sanctions on ZTE were not the end of U.S. government pursuit of Chinese companies having illicit technology deals with Iran. On March 24, the U.S. State Department imposed two-year sanctions on a total of nine Chinese corporations and individuals for technology transfers to Iran's missile program. But ZTE received further assurance that the worst of its ordeal was over on March 30. ZTE Chairman Yin Yimin said, in a regulatory filing, that the company was off the US's trade blacklist after a recommendation from the BIS. This was a key development for the company, as its production depends on its ability to source hardware and software from American companies such as Qualcomm and Intel.
Following his meeting with Xi in early April, Trump seemed to soften his administration's tough line on economic issues, as he heralded his relationship with China as "something very special, something different than we've ever had." In hoping for China to pressure North Korea to reconsider its nuclear and missile programs, Trump commented in late April that China's help is "worth making not as good a trade deal for the United States," and that "North Korea is more important than trade."
Another sign that repercussions from the round of penalties may be limited came in what did not happen. China's largest telecommunications equipment manufacturer, Huawei Technologies, with its annual revenue of $75.1 billion more than five times that of ZTE, seems to have emerged unscathed by the round of penalties imposed on Chinese companies. In March, 2016, the U.S. government had released documents indicating ZTE used as a model a rival company called "F7" to create the "cut-off companies" that did its business in Iran, North Korea, and other countries. F7's description matched that of Huawei. Later that month, the US Commerce Department issued a subpoena to Huawei calling for information on the company's shipments to several sanctioned countries, including Iran and North Korea. However, the subpoena was categorized as administrative, indicating there was no criminal investigation of the company.
As of this writing, Huawei looks to have dodged the American fines bullet. This is important for a company that has effectively been shut out of the U.S. telecommunications infrastructure equipment market over security fears. Huawei hopes to expand its sales of smartphones in the U.S., and bad publicity akin to the criminal fine ZTE paid would only tarnish its reputation with both the US government and the American electronics retail network.
As long as North Korea's military program tops the U.S. foreign policy agenda with China, economic sanctions aimed at punishing Chinese corporations may take a back seat to reaching a goal of increased Chinese pressure on the North Korean regime. The fine on ZTE was enormous – but to secure China's good will it may be the last major one the U.S. targets at Chinese companies for the foreseeable future.