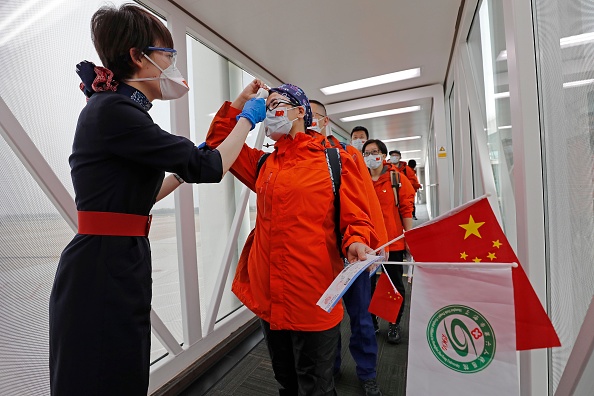 ​The Long Road Back to Normalcy
Wuhan continues to slowly resume daily life ten weeks after an outbreak of the coronavirus sprung to life in what has become a global pandemic that has crippled the world economy and killed tens of thousands of people. But life in Wuhan is still far from normal, as fear of the virus still grips residents, and businesses struggle to regain footing. While the country reported 63 new confirmed cases on Wednesday, a remarkable decline compared to the peak of infections, many are concerned about a possible second wave of infections, especially from "silent carriers" of the virus who might not display any outward symptoms.
Earlier in the week, China's State Council published new rules to prevent asymptomatic carriers from spreading the disease, including requiring anyone who has come in contact with confirmed "silent carriers" to quarantine for 2 weeks, and requiring medical institutions to report asymptomatic cases within two hours of discovery.
China has also developed an app to help make a return to "normal life". To take public transportation, enter shopping malls, or check into a hotel, Wuhan residents are required to show a green "health code" on their mobile phones to verify that they are symptom-free. A red code would mean that someone was infected or had symptoms, and a yellow code would mean that the person needed to be quarantined.
Meanwhile, as the United States reports over 17,000 deaths from the coronavirus, Republican lawmakers are striking a stronger tone against China, calling for a case against China to be brought before the United Nations International Court of Justice. They say that "if China's leaders hadn't become embarrassed by the outbreak and tried to cover up its spread, the world may have had a better chance to prepare for this." Responding indirectly, Chinese Foreign Ministry Spokeswoman Hua Chunying said that "some U.S. officials just want to shift the blame" and defended China's numbers as "open and transparent."
The U.S. has seen 16 million new unemployment claims in the last three weeks, and President Trump continues to push for the U.S. economy to open, repeatedly saying that it will spring to life like a "rocket ship." However, China's sluggish recovery sends warning signals that the road ahead may be slightly more perilous. Not only does the pandemic need to be firmly under control, but widespread testing and therefore accurate data are still a distant prospect in the United States. "What we need now is not to look back, but to look forward and to rebuild collaborative means to confront this health emergency," writes former U.S. Ambassador Carla Hills for China-US Focus.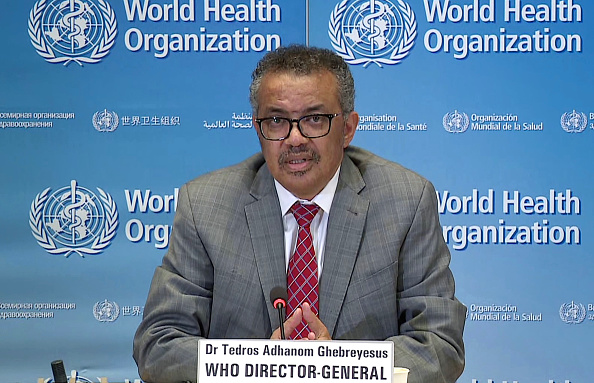 ​Finger Pointing
The World Health Organization is reporting that 70 countries have joined its trial to accelerate research on effective treatments, and about 20 institutions and companies are working to develop a vaccine. Director-General Dr. Tedros Adhanom Ghebreyesus said that the WHO will soon be announcing an initiative for the accelerated development and equitable distribution of vaccines.
However, this news was overshadowed by accusations that the WHO and Dr. Tedros have been "China-centric" in its tackling of the coronavirus pandemic, as President Trump said this week, leading him to announce that he was considering withdrawing funding to the UN agency. A U.S. Senator also called upon Dr. Tedros this week to testify in front of Congress over the WHO's management of the coronavirus outbreak. Vociferous criticism of the WHO has abounded, and Dr. Tedros has reported death threats and racist insults, specifically calling out Taiwan for slander, an accusation that Taiwan has denied. In response to being called "China-centric," Dr. Tedros said: "We are close to every nation, we are color-blind."
China has backed Dr. Tedros, calling Taiwan's online campaign "venomous." In a statement, Taiwan has demanded that Dr. Tedros apologize, denied that racists attacks were coming from Taiwan, and pushed the WHO to reinstate Taiwan's status in the WHO as an onlooker.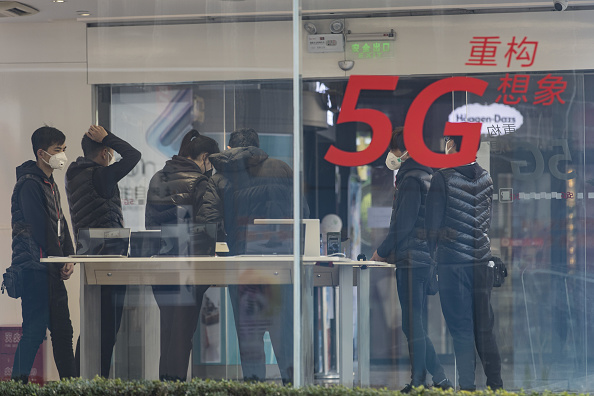 ​Tech Troubles
The Department of Justice, along with other U.S. federal agencies, has requested that the Federal Communications Commission (FCC) terminate China Telecom's authorization to operate in the U.S over "unacceptable" national security risks. The agencies expressed concern that the state-owned company is "vulnerable to exploitation, influence, and control" by the Chinese government. The criticisms come amid the U.S.'s campaign to ban Huawei from much of the world's 5G network over allegations of cyberespionage.
Meanwhile, a group of semiconductor businesses asked U.S. Commerce Secretary Wilbur Ross to reconsider the U.S.'s export control bans of Chinese semiconductors, noting that semiconductors drive the functionality in advanced medical equipment used by health professionals to treat the public. Technology has become a sticking point in the U.S. and China relationship and could come to define bilateral ties in the next decade. Li Zheng, Assistant Researcher at the China Institutes of Contemporary International Relations, writes more on this for China-US Focus.