Leadership change may augur policy shifts in the arena of diplomacy and foreign policy. It is in this light that the upcoming 2016 Philippine Presidential elections deserves attention, as it may have a significant bearing on future Philippine foreign policy directions, including on the management of the territorial and maritime disputes in the West Philippine Sea (WPS) and overall Philippines-China relations. Indeed, because of recent developments, foreign policy, especially dealing with China, may just become a major electoral issue that the Filipino public would like to hear from aspiring Presidential candidates.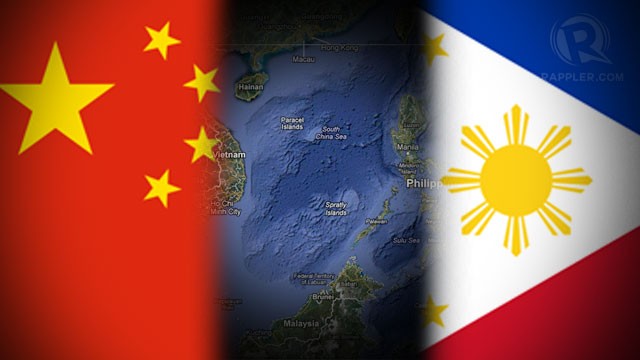 The possible outcome of the legal challenge initiated against China's expansive nine dash line claim and China's recent building of artificial islands in some WPS features will cast a long shadow in the calculus of the next Philippine national leader. At the same time, the emergence of the world's second largest economy not only as a huge proximate market and trade partner, but also as a key outbound investor and financier for infrastructure projects, presents immense opportunities that can be tapped to address the country's needs. Therefore, the next Filipino leader must skillfully balance the demands of upholding territorial integrity, maritime entitlements, and national security with economic imperatives and the need to maintain harmonious relations with neighbors. He/she would have to weigh in and navigate through competing interests of various constituencies, balance continuity with flexibility to suit prevailing conditions, make necessary compromises without losing sight of core national goals and most importantly ensure that the best interests of the country are served. This is no easy feat, but all these challenges comes with being the country's chief foreign policy architect.
A shift towards moderation?
This early, several Presidential bets had already offered their initial thoughts on the issue of dealing with China with most candidates demonstrating an attempt to balance economic engagement and managing jurisdictional disputes in WPS. Incumbent Vice President and longtime Makati Mayor Jejomar Binay, the first candidate to express his interest to run in 2016, seems to gravitate towards more moderation and engagement stressing that China has money and that the Philippines needs capital. He also seem receptive to the idea of a joint venture in the WPS, similar to what former President Macapagal-Arroyo entered into with China and Vietnam during her term in office. Vice President Binay also pointed out that the longstanding disputes with China over WPS may not be resolved immediately.
Longtime Davao City Mayor Rodrigo Duterte, renowned for his tough stance against criminality and his support for federalism, appears to take a bolder stance on the matter of dealing with China compared to his peers, although he also expressed his openness for negotiations and for a joint oil and gas exploration with other South China Sea (SCS) claimants. While emphasizing the need for the Philippines not to rely on the United States in defense of its territory, he said that China's unprecedented buildup of structures in WPS may prompt the return of U.S. bases. He also called for the revival of youth military training as part of collegiate curriculum saying that it would help in building up a "credible self-defense force," as well as instill "discipline, nationalism, and the patriotic duty" among young men. While saying that the country doesn't "need to add an external security threat by saber-rattling against China," he maintained that "China should not be allowed to use its military and economic might to bully smaller countries like the Philippines."
Another Presidential candidate who offered a glimpse of her China policy is incumbent neophyte Senator Grace Poe, daughter of the late popular action star and defeated Presidential candidate Fernando Poe Jr. Senator Poe supported the continuation of the arbitration case saying that both the Philippines and China are UNCLOS signatories. However, she also called for the continuation of the other aspects of bilateral relations, such as in the field of economics, humanitarian aid and cultural exchanges, among others, pointing out that the country's "relationship with China dates back centuries." In a speech she gave at a Rotary Club of Manila forum with the presence of US Ambassador to the Philippines Philip Goldberg, the Senator shared the view held by Mayor Duterte that Philippines should not rely on the US in relation to WPS.
Erosion of confidence on the U.S.?
In the face of the massive and unprecedented reclamation and island-building activities conducted by China in WPS, militarily-disadvantaged Philippines deepened its security and defense engagement with the US, as well as with Japan. Opposition to the PH-US Enhanced Defense Cooperation Agreement on Constitutional and legal grounds also diminishes as a result of the increased external threat perception brought about by China's assertive actions in WPS. However, joint military exercises, reconnaissance flights, naval patrols and official statements criticizing China's actions in WPS aired by Philippine, U.S. and Japan leaders did not deterred China from changing the facts on the ground and completing its construction of military-civilian structures in some WPS features. This may have serious implications in the reckoning of aspiring Philippine leaders as it showed the possible limits of what the U.S. can do for a Mutual Defense Treaty ally. This failure may also reverberate to other littoral states with varying degrees of security engagement with the U.S. and which are also locked in territorial and maritime disputes with China.
In relation to this, Senator Poe remarked, "I'm sorry to say this Mr. Ambassador (referring to the U.S. Ambassador to the Philippines) but I know the U.S. is our ally. But we cannot fault them for thinking of their own interests. In pursuing any conflict, the first interest that we need to think of are our constituents." Mayor Duterte also reiterated the importance of self-reliance. While these statements are to be expected, the context under which they were voiced out betrays a sense of frustration over U.S. security guarantees. Such frustration if prolonged over time may conditioned in the minds of Philippine and other regional leaders the perceived futility of closer security engagement with the U.S. One can even argue that the U.S. failure may embolden future Chinese actions in the contested features and waters in maritime East Asia.
The U.S. pivot or rebalance to Asia is poised to counter China's growing influence in the region and offer countries an alternative from the exigencies of being too tied to China's orbit. But with recent reports on defense cuts, geographic spread in multiple theaters, and opposition to a heftier defense budget that could put real substance to its pronounced commitments, many are concerned about whether the U.S. can muster the resources needed to effectively pivot back to Asia. In addition, the much-touted economic pillar of the pivot, the Trans-Pacific Partnership, to which the Philippines had expressed interest in joining, is still experiencing tremendous opposition within the U.S. itself and it remains to be seen when it will really take off. Meanwhile, China's initiatives, notably the Asian Infrastructure Investment Bank (AIIB) and the "One Belt, One Road" (OBOR) had been gathering pace and already counts in its roster of members staunch U.S. allies like the UK and Australia.
Finally, there are some concerns about a possible softening of U.S. stance on the SCS in the run-up to President Xi's visit to U.S. in September. A lot of items will surely be placed in the agenda and SCS may not even make it in the priority list given the wide range of more pressing issues, such as China-US Bilateral Investment Treaty, climate change and the threat posed by nuclear North Korea, that are up for discussion between the two powers. The possibility that the U.S. would enter a compromise on the SCS in order to get China's support on other issues such as reduction of greenhouse gasses or opening more sectors of the Chinese economy to American investors is always an open possibility.
This is where the interests of claimant states like the Philippines and that of the U.S. clearly diverge in relation to WPS. For the Philippines, WPS is important from the vantage point of territorial integrity, sovereignty and sovereign rights, national security, marine environment and economic development whereas for the U.S., who maintains neutrality on territorial and maritime disputes and largely emphasized freedom of navigation and overflight, it may just be one of the bargaining chips in its great power rivalry with China. This realization, if properly considered and appreciated by Filipino Presidential candidates, may have far reaching consequences on the way they would frame their China policy.
Towards more accommodation with China?
Chinese actions in the WPS push the Philippines closer to the U.S., while U.S. failure to stop further Chinese incursions in WPS may push the Philippines to adopt more accommodationist measures towards China. Highlighting or downplaying the WPS dispute in its bilateral relations with China is a political decision that the next Philippine President will undertake and domestic and external factors may influence this choice.
The minimal and unenthusiastic support the Philippines received from its fellow ASEAN members may lessen the perceived value attached to this regional body as a venue for resolving the SCS disputes, which may not sit well for the whole region especially in light of the on-going efforts to work on the Code of Conduct. The divided position and relative silence of some ASEAN members is not surprising given the fact that China had become ASEAN's largest trading partner. Therefore, erosion of confidence on U.S. security guarantees and diminution of ASEAN's collective leverage in dealing with China may raise the salience of bilateral talks between the Philippines and China as a way to manage relations, including the WPS disputes. That most candidates intimated their receptiveness towards constructive engagement with China on the economic front, as well as the revival of a joint exploration in WPS, supports this case.
While U.S. and ASEAN's behavior may help shape how the next Philippine President will craft his/her foreign policy in dealing with China, it would still be China's actions, at the end of the day, which would exert the greatest influence in the formation of the future China policy for the Philippines. So far, China had been sending mixed signals promoting potential financing vehicles for Philippine infrastructure needs through AIIB and OBOR, but at the same engaging in the creation and fortification of military facilities in WPS features. In the context of continuous artificial island-building, prevention of Filipino fishermen from accessing their traditional fishing grounds in WPS and blockading of regular supply trips to Filipino settlers and troops in Philippine-occupied WPS features, the idea of constructive engagement will be a tough sell and candidates who will advocate for such position may become unpopular. If China will continue with its current posture, it may contribute to the hardening of the Philippine position in relation to the disputes and WPS may again take the driver seat in the bilateral relations. For the bilateral relations to advance and veer away from too much emphasis on the jurisdictional disputes, there is a need to contain and manage potential crisis incidents so they do not spill over and affect other aspects of the relations. Surely, subsequent actions by China will be closely watched by Philippine Presidential candidates and their positions would be molded depending on actual conditions and perceived Chinese intentions.