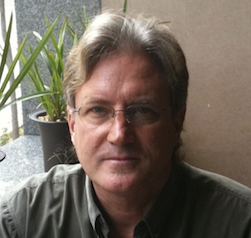 Philip Cunningham
Independent Scholar
Philip J. Cunningham has worked in television and film in China and Japan since 1986. His latest book, "Tiananmen Moon: 25th Anniversary Edition," was published in 2014.
Jun 13 , 2019

Hong Kong is wrought with protests against a controversial extradition bill that would grant mainland China the right to extradite from the traditionally autonomous, open port city. It is no coincidence that these demonstrations are taking place just days after a peaceful demonstration remembering the lost martyrs of 1989.

Jun 06 , 2019

While the "debate" between Fox News anchor Trish Regan and CGTN anchor Liu Xin was more of a letdown than a showdown, it nonetheless was a step towards much-needed Sino-US dialogue.

May 27 , 2019

The new TV series "Chimerica" transitions between the years 1989 and 2016, two tumultuous years for China and the United States.

May 08 , 2019

Racing for the exit in bilateral exchange programs threatens to take out of circulation the trust and goodwill that have helped both China and the U.S. prosper and keep the peace in one of the most remarkable bilateral relationships in history.

Apr 24 , 2019

Leica's recent advertisement commercializes the tragedy of June 4, 1989 to sell a product and leaves a bad after-taste. Leica's treatment of this definitive event in modern Chinese history is tone-deaf and exploitative, like using the Kennedy assassination to sell Coke.

Apr 11 , 2019

In today's political climate, there is an ever-present danger of vilification of people that are lumped together as members of a group The US media's reaction to the Mar-a-Lago gate-crasher is yet another example of the age old us-versus-them mindset that has clouded good judgement.

Apr 02 , 2019

The rise of tribalism internationally makes for politics rife with reflexive scorn; it's US vs China, Airbus vs Boeing, "we" vs "them." Beijing's decision to ground Boeing's newest jetliner only emphasizes such tribalism within the US-China relationship.

Mar 15 , 2019

China looms large in America these days, and hardly a day goes by without bad news from China. Today, the mood within the US-China bilateral relationship is rife with Cold War style polarization and paranoia.

Mar 08 , 2019

Kim Jong Un's secretive train journey from North Korea to Vietnam ultimately represents a win for China. Traversing the entire country, Kim had only to look out the window to realize that China is a viable alternative to the US when it comes to brokering political survival.