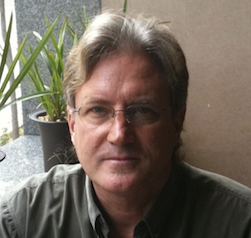 Philip Cunningham
Independent Scholar
Philip J. Cunningham has worked in television and film in China and Japan since 1986. His latest book, "Tiananmen Moon: 25th Anniversary Edition," was published in 2014.
Jul 25, 2022

The news of Shinzo Abe's assassination rocked the world for a brief moment, and opened the doors for some unseemly reactions from China's public, but within the context of Sino-Japanese history one may have expected worse.

Jul 13, 2022

A great deal of America's public diplomacy can be traced back to the government, so why is there such a stigma about Confucius Institutes?

Jun 17, 2022

China's space program should not be underestimated, as it continues to match U.S. space station technological accomplishments and take on ambitious projects.

Jun 02, 2022

Antony Blinken may have coined the term "asymmetric decoupling" in his recent speech on the Biden administration's China policy. The formerly abstract term seems to be the perfect way to describe China's goal of becoming independent from the West while increasing the West's dependence on China, a strategy that dates back to Emperor Qianlong's time.

May 19, 2022

While the world is unsure of how the Russia-Ukraine war will end, there are some global scholars and diplomats that help bridge the vast U.S.-China perception gap, illuminating nuanced realities and asking questions that need to be asked.

May 03, 2022

Zi Zhongyun, a retired scholar specializing in U.S.-China relations, is highly respected on both sides of the Pacific for her six decades of work as a researcher, diplomat, linguist, translator and writer. During the dawn of U.S.-PRC relations in the early 1970's, she was teamed up with Zhou Enlai's associate, Wang Bingnan to attend the huge task of bridging the gap between the U.S. and China.

Apr 22, 2022

U.S.-Russia cooperation aboard the International Space Station is hopefully a glimpse of how two nations at an all-time-low in relations can still cooperate on shared interests. However, whether or not this may foreshadow a future for China and the U.S. in orbit is another question.

Mar 23, 2022

An article discussing an unexpected take on the Ukraine crisis from a prominent Shanghai scholar was taken offline in China, showcasing the difficulties of obtaining a complete narrative from the media.

Mar 08, 2022

Russia and China oftentimes both find themselves in opposition to the West. Now with Russia making a major play for control and domination over Ukraine, China's response via domestic media is leaving plenty up to interpretation for their own citizens.

Feb 25, 2022

Eileen Gu, the American-born Gen Z gold medalist who competed for China in the Olympics, set off a firestorm on nationality and identity issues in light of her success at the Winter Games. Her preference for duality defies previous generations' binary perspectives, and makes room for discussion on how one claims space for themselves in 2022.