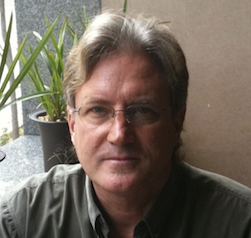 Philip Cunningham
Independent Scholar
Philip J. Cunningham has worked in television and film in China and Japan since 1986. His latest book, "Tiananmen Moon: 25th Anniversary Edition," was published in 2014.
Mar 21, 2023

Recent headlines about the origins of Covid-19 have brought a heated rhetoric over the topic back to light. Ultimately, there's been reflexive jumping to conclusions on all sides, exacerbated by big egos and party partisanship, and to suggest the mystery has been solved is misleading.

Feb 28, 2023

A recent substack post from American muckraker Seymour Hersh blames the sabotage of the Nord Stream pipeline on the Biden White House and CIA. And Chinese and Russian media can't get enough. Alternatively, U.S. media has been hyper fixated on the Chinese spy balloon incident for weeks. Are both sides playing down truths to keep diplomacy alive? Only time will tell.

Jan 31, 2023

OpenAI is taking the world by storm after the recent launch of user-friendly chat bot ChatGTP. It will likely be a game-changer for Internet search, education, research and writing, even surrounding the China-U.S. relationship.

Jan 19, 2023

Qin Gang just left his position as Beijing's top envoy to the U.S., as he has been named China's new Foreign Minister. As his role changes, there's no better time to reflect on his tenure in the U.S., his commitment to bettering the China-U.S. relationship, and his, at times, easygoing engagement with the American public.

Dec 14, 2022

Once a spirited rivalry between the U.S. and Soviet Union, space exploration is now a two-way race between the U.S. and China. But initiatives like China's Shenzhou program and the U.S.' SpaceX, among other private industry programs, are challenging the duopoly that bureaucrats in Washington and Moscow once had on all space exploration.

Dec 02, 2022

From student activist, to journalist, to a top diplomat, Jaime Florcruz is the man for the job. Given his unique and impressive history working and studying in China, and his expertise on America, it's hard to imagine a better appointment for balancing the interests of both Manila and Beijing while not alienating Washington.

Nov 11, 2022

The nature of scholar-to-scholar exchange between Chinese and American academics and students has evolved over the years. But as bilateral relations between China and the U.S. continue to deteriorate, it's important to consider thoughts from past Chinese scholars who spent time in the U.S. And if we want to experience any kind of diplomatic breakthrough, we must remember that we're often blinded by what our own society deems as right.

Oct 14, 2022

The last few years have shown us that it's perhaps more important than ever to take the time to seek out truth before jumping to conclusions about complicated issues. Some scholars like Jeffrey Sachs are asking the hard questions to find the truth - and they shouldn't be scrutinized or discredited when some of their conclusions overlap with Beijing.

Oct 03, 2022

The now ceased-China Initiative ushered in the resurgence of questioning the loyalty of foreign scientists and scholars. And similar to past outcomes, the U.S. has lost many brilliant minds that were working to contribute to the global good at our companies and universities.

Sep 19, 2022

NASA has made stellar achievements. But as cooperation both internally and internationally have decreased, among rocket launch setbacks, it may be time for the U.S. to look to China for advice.