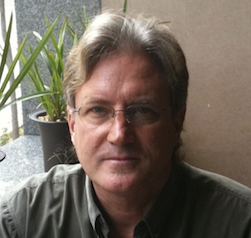 Philip Cunningham
Independent Scholar
Philip J. Cunningham has worked in television and film in China and Japan since 1986. His latest book, "Tiananmen Moon: 25th Anniversary Edition," was published in 2014.
Apr 29, 2021

Western public discourse regarding Xinjiang and other hot-button China issues is often subject to ridicule when it strays from dominating political opinion. Is it possible challenge the dominant media narrative?

Apr 17, 2021

China, Japan, and the U.S. have all swapped places as allies and adversaries of each other. Recent times have brought Japan and the U.S. closer together against a powerful Chinese presence in East Asia.

Mar 27, 2021

The U.S.-China talks in Alaska will set the stage for future interaction. After public and private meetings met with frustration on both sides, it's possible a real dialogue has begun. But one thing is certain: China is ready to get down to business.

Mar 26, 2021

Large gaps between ambassador appointments can cause significant challenges for the next diplomat. As the next U.S. ambassador sent to Beijing is determined, they should look to past successes like James Lilley to understand how to engage with China.

Mar 11, 2021

Australia is an outlier - its geography makes it a Pacific power, yet culturally, it is a part of the West. Former Australian Prime Minister Kevin Rudd is poised to give a nuanced perspective on the rise of China - but will global leaders follow suit?

Feb 08, 2021

The world looked on in horror as Burma's military seized power on Feb 1, the latest coup in the Southeast Asian country's fraught history. Neighboring China's geopolitical interests and America's globally provocative rhetoric may come to a head as the situation unfolds.

Jan 30, 2021

Biden's cabinet picks on China are ripe with seasoned Beltway politicians, signaling a return to fair play and a restoration of protocol for American China policy. But there remain many points of dispute between Beijing and Washington, and there is no time to waste.

Jan 12, 2021

China's historic moon landing is the first of its kind in over 44 years— yet it's a victory that won't be shared in full due to frosty relationships between China and the leading space-power: the United States.

Dec 26, 2020

China is investing heavily in space technology while the US's program seems to grow more stagnant. If China continues on their current trajectory, they could replace the US as the world's leading space power.

Dec 08, 2020

The Hunter Biden scandal was fueled in part by a false report, reported under a false name. In the age of fake news, digital clues can lead us to the truth.