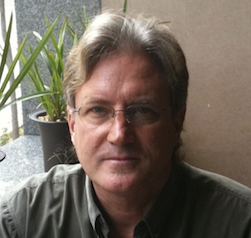 Philip Cunningham
Independent Scholar
Philip J. Cunningham has worked in television and film in China and Japan since 1986. His latest book, "Tiananmen Moon: 25th Anniversary Edition," was published in 2014.
Sep 05, 2023

During a BRICS meeting in Johannesburg, Indian Prime Minister Narendra Modi mistakenly claimed that India had landed on China when referring to the moon's southern region. This slip of the tongue inadvertently highlights the challenges of international cooperation, including territorial disputes, and contrasts the ease of space exploration with struggles to resolve Earthly conflicts.

Aug 14, 2023

"Oppenheimer" is a thought-provoking film exploring the moral dilemmas faced by J. Robert Oppenheimer during the creation of the atomic bomb amidst World War II. And it's worth considering the parallels of Oppenheimer's journey with that of Qian Xuesen, including the complex interplay of scientific brilliance, political ambiguity, and the sometimes destructive power of innovation.

Jul 21, 2023

With global tensions high, particularly between the U.S. and China, it's helpful to recount stories from years past to remind ourselves that our forebears too struggled with monumental difficulties, yet in the long run, this did not preclude meaningful relations between different nations.

Jul 03, 2023

As tensions between China and the U.S. seemingly increase, it's difficult for either side to overcome public perceptions shaped by the media and arrive at the point of intentional communication. But reflecting on the history of diplomatic relations between China and the U.S. reminds us that "it's not about friendship, it's about mutual self-interest."

Jun 06, 2023

China recently hosted the Central Asia summit, while Japan simultaneously held a meeting between G7 leaders. Both summits were successful on their own terms, and both teach us something about the geographic and political realities of the two respective host countries.

May 31, 2023

China's newly-planned Xiong'an, touted as a city of the future and designed to absorb some of Beijing's overcrowded population, is currently a work in progress set in the middle of historic wetlands. Can policymakers make good on their promise to develop a green, modern city in such a precarious environment?

May 03, 2023

Some seventy diplomats recently gathered in China's Great Hall in efforts to increase international cooperation, and it's imperative not to miss the power of visual pomp used as a tool of persuasion, as evidenced in the televised coverage of the event.

Apr 24, 2023

China has kick-started a phase of public-facing diplomacy overtures, encompassing Europe, the Middle East, and its own situation with Taiwan. The wave of meetings and visits shows a remarkable change in China's reception from the international community, as well as where it might still improve its relations.

Apr 04, 2023

China and Russia recently released a joint statement to strengthen the strategic partnership between the two countries. But while Russia is now poised to get closer to China than it was before, it still has a long way to go to catch up to the U.S.-China relationship.

Mar 21, 2023

Recent headlines about the origins of Covid-19 have brought a heated rhetoric over the topic back to light. Ultimately, there's been reflexive jumping to conclusions on all sides, exacerbated by big egos and party partisanship, and to suggest the mystery has been solved is misleading.