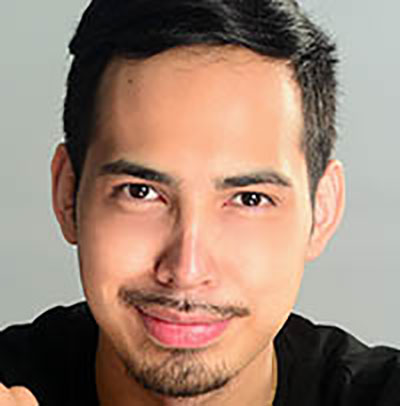 Richard Javad Heydarian
Philippine-based academic
Richard Javad Heydarian, a Philippine-based academic, is the author of "Asia's New Battlefield: US, China, and the Struggle for Western Pacific."
Nov 27 , 2020

Over the last four years, the Philippines has proven to be the U.S.'s most cooperative partner in Asia, embodied by famously warm relations between Presidents Donald Trump and Rodrigo Duterte. The Philippines' close proximity to China and it's disputed waters makes it an important military ally to the U.S, and with a new President stepping into the White House, Biden and Duterte will have to establish a new diplomatic relationship between the two countries.

Oct 27 , 2020

Japan's Prime Minister hosted a Quadrilateral Security Dialogue that pinpointed the rise of China and the disputes in the South China Sea a focal point.

Sep 25 , 2020

Already hotly contested, the South China Sea is seeing an uptick in movement since certain European powers have gotten involved. It remains to be seen how far Europe is willing to go in shaping the maritime disputes along its preferences and provisions of international law.

Sep 02 , 2020

Over a century ago, World War I showed the world how crowded alliances and geopolitical tension could ignite into all-out war. Now in the 21st Century, posturing on both sides of the Pacific mirror the mistakes made by yesterday's empires.

Aug 16 , 2020

Since the 1970s, the US has tread a fine line of pursuing neutrality on claims to the South China Sea. The Trump administration, however, looks set to upend that policy.

Jul 30 , 2020

As COVID-19 continues to stretch nations' resources thin all over the world, South China Sea disputes continue, emboldening ASEAN to set the rules for how these disputes will be resolved.

Jun 27 , 2020

In June, Duterte made a dramatic policy about-face by suspending the VFA's termination, which was supposed to take effect in August. He may have calculated that, in times of immense geopolitical uncertainty, he simply can't afford an ugly strategic divorce with America, the Philippines' sole treaty ally.

Jun 07 , 2020

President Rodrigo Duterte's decision to advocate for online Chinese casinos despite their affiliated risks has exacerbated anti-Chinese sentiment among the Philippine people. He may have to reform his support of the industry, lest he face the deterioration of his long-cultivated friendship with Beijing.

May 17 , 2020

The South China Sea has seen an uptick in maritime showdown in recent months. The upshot is a dangerous, multifaceted Cold War just when the world needs maximum cooperation against COVID-19.

Apr 15 , 2020

At a time when countries all over the world face the onslaught of a rapidly mounting health crisis, one thing is clear: Sino-American and Asian-regional cooperation is paramount.