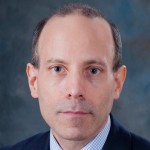 Richard Weitz
Senior Fellow, Hudson Institute
Richard Weitz is Senior Fellow and Director of the Center for Political-Military Analysis at Hudson Institute.
Jan 18, 2022

China's claims to Taiwan is one of Asia's most enduring entanglements, involving the U.S. and many powerful regional neighbors. Is there any realistic scenario that allows for a peaceful coexistence?

Nov 30, 2021

Beijing, Moscow, and Washington rarely get along - but in the orbit above Earth, the high-stakes and high-investments each nation holds there are a great motivator to come to terms on how to coexist.

Oct 02, 2021

Spurred by their concern over Afghanistan-related developments as well as their alienation from the United States, China and Russia have intensified their joint military activities.

Aug 06, 2021

The arms race between China and the United States is escalating. Though the Chinese government declines to negotiate strategic arms limitations with Washington, the two parties could discuss measures to increase strategic stability.

Jun 16, 2021

The termination of the U.S.-South Korea's Revised Missile Guidelines signals a new phase in two countries' relations, further complicating China's role on the Korean Peninsula.

Feb 25, 2021

U.S.-China relations have transformed throughout the past four years. Experts continue to ruminate on how rivalry and competition can be overcome to rebuild trust and cooperation.

Dec 04, 2020

China-U.S. relations will likely remain strained under incoming President Joe Biden though the style and some of the substance will change. While defending U.S. security partners in Asia and seeking change in many PRC economic policies, the new team seems interested in exploring opportunities for cooperating on public health, nonproliferation, and especially climate change, under John Kerry, the first U.S. special presidential envoy for climate.

Oct 21, 2020

China and Russia have continued to strengthen their defense ties, while their foreign policy alignment remains constrained.

Aug 28, 2020

With China, Russia and the U.S. all developing major space programs, trilateral accords and communication will be key to avoiding misunderstandings – or war – between nations.

Jul 02, 2020

One cost of the deteriorating Sino-American relationship is that it encourages North Korean intransigence regarding the inter-Korean peace process. If the U.S. and China want to avoid a repeat of the Korean War, it is up to both great powers to pursue policies which incentivize North Korean compliance.