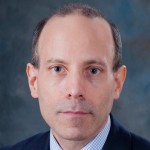 Richard Weitz
Senior Fellow, Hudson Institute
Richard Weitz is Senior Fellow and Director of the Center for Political-Military Analysis at Hudson Institute.
Nov 28 , 2019

A joint early-warning system throws a curveball at the United States and the global military order.

Sep 19 , 2019

President Trump's interest in Greenland is sensible considering the strategic and economic importance of the Arctic — a region that also interests China, Russia, and other great powers, but the United States could be doing more to strengthen its ties to Denmark and its territory.

Jul 15 , 2019

China, Russia, and the United States are in an interlocking trilateral dispute over whether to extend bilateral strategic nuclear arms control treaties between Moscow and Washington to China as well.

Mar 15 , 2019

China should participate in official discussions regarding its nuclear employment and targeting doctrines and, like Russia and the United States, make public the number of China's nuclear warheads and delivery systems.

Jan 09 , 2019

China and Russia are still North Korea's best friends. How will they use this relationship?

Oct 05 , 2018

The U.S. effort to deny China access to advanced Russian weapons is understandable and, arguably, preferable to more direct attempts to decelerate China's military modernization.

Aug 30 , 2018

The SCO, which is jointly led by Beijing and Moscow, has become the most prominent Eurasian regional security organization. Even so, its defense and institutional capabilities lag behind those of NATO.

Jun 08 , 2018

Over the last few months, defense and security ties between China and Russia have gained new momentum. Commentators have argued that U.S. pressure on both countries is driving them together, to the possible detriment of American interests. Richard Weitz discusses the future of the Russia-China military partnership and trends to strengthen military collaboration within the Shanghai Cooperation Organization.

Apr 11 , 2018

The surprise presidential summit between Kim Jong-un and Xi Jinping raises prospects that Kim will hold a similar meeting with Donald Trump. Kim's Beijing trip, and progress towards an upcoming intra-Korean summit, indicates that he has consolidated sufficient power to travel and negotiate internationally. A DPRK-U.S. summit, unlike a Chinese-DPRK or intra-Korean one, would be unprecedented. Unfortunately, holding such a meeting is far easier than securing a successful outcome. Ending tensions over North Korea's nuclear program anytime soon is unlikely.

Mar 19 , 2018

The Trump administration's recently released national security, national defense, and nuclear strategies make clear that China and Russia have become the pacing threat for U.S. national security managers. However, the NPR likely errs in stating that Chinese officials are "increasing nuclear threats." Unlike Moscow and Washington, Beijing has a declared no-first-use doctrine.