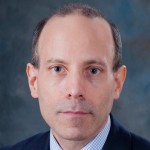 Richard Weitz
Senior Fellow, Hudson Institute
Richard Weitz is Senior Fellow and Director of the Center for Political-Military Analysis at Hudson Institute.
Jul 21, 2023

Talks between executive officials of the U.S. and China have resumed, after a disastrous start to the year. However, the presence of dialogue alone is no proof that substantial changes are in the works, as substantial changes have not emerged from current meetings.

Jul 03, 2023

As China continues to rapidly increase its nuclear arsenal, the United States and its allies are exercising strategic response options. But ultimately, it's imperative that China curb its nuclear buildup to avoid an unwinnable three-way arms race.

Apr 18, 2023

The Xi-Putin summit seems to have had little immediate impact on China-Russia relations, the war on Ukraine, on other major global issues. But the context of the meeting underscores the durability of the Beijing-Moscow alignment.

Feb 27, 2023

The recent balloon incident will likely ensure that Sino-American relations will remain poor for many months, and looking at past incidents could shed light on the challenges of soon overcoming the crisis.

Aug 18, 2022

China-U.S. relations have worsened since Nancy Pelosi touched down in Taiwan. While Washington still largely believes that the PLA would not attempt an invasion for at least a few more years due to uncertainties and risks, the crisis is further pushing the two nations away from any type of compartmentalized collaboration or transparent communication.

Jun 14, 2022

The Biden administration is prioritizing its foreign policy strategy in Asia by extensive outreach and alliances in the region. Strategic partnerships with other countries, particularly in the Indo-Pacific , are crucial for the U.S. to keep up with China's growth in the region.

Apr 18, 2022

The Russia-Ukraine War is driving global change in both the economic and security domains. China and the United States will face a different world than existed before the Russian military operation that began on February 24.

Jan 18, 2022

China's claims to Taiwan is one of Asia's most enduring entanglements, involving the U.S. and many powerful regional neighbors. Is there any realistic scenario that allows for a peaceful coexistence?

Nov 30, 2021

Beijing, Moscow, and Washington rarely get along - but in the orbit above Earth, the high-stakes and high-investments each nation holds there are a great motivator to come to terms on how to coexist.

Oct 02, 2021

Spurred by their concern over Afghanistan-related developments as well as their alienation from the United States, China and Russia have intensified their joint military activities.