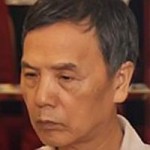 Wu Zurong
Research Fellow, China Foundation for Int'l Studies
Wu Zurong is a research fellow at the China Foundation for International Studies.
May 19, 2023

The United States is playing a two-faced game: It says all the right peaceful words but then does things that undermine peace and understanding. The recent restart of high-level talks raises hope for renewed cooperation — and that should be welcomed even if it's limited at first.

Mar 24, 2023

At the recent two sessions of the National People's Congress and the Chinese People's Political Consultative Conference in Beijing, Chinese Premier Li Qiang and Foreign Minister Qin Gang reiterated China's policy towards the US. Their statements included several important messages that the US should take to heart if it hopes to manage the Sino-US relationship successfully.

Jul 07, 2022

Expansion of the group can only bring positive results. When BRICS becomes stronger, it will provide other countries with bigger markets and contribute more to the green, high-quality and sustainable development of the global economy.

May 12, 2022

Differences over the rules for world affairs will not be resolved easily and won't be resolved in favor the U.S. Countries are interdependent, and a divided world serves no one's best interests.

Mar 08, 2022

Talks between Russia and Ukraine regarding a cease-fire are a first step. However, to resolve the deep-rooted differences and bring about long-term peace and stability in Europe and Russia, talks between Russia and NATO countries must follow.

Feb 07, 2022

So-called freedom of navigation operations in the South China Sea and Taiwan region by the U.S. Navy have proved misguided. In fact, the encroachments have become a strategic burden.

Dec 20, 2021

The United States needs to stop undermining Chinese sovereignty. Plenty of reassuring words have appeared on paper over the past seven decades, but the U.S. has been two-faced. There is simply no reason for it to lean, secretly or openly, toward confrontation.

Nov 03, 2021

The U.S. faces many serious downsides at it attempts to hold back the inevitable rise of the world's second-most powerful economy. America should ask itself how long it can realistically expect to do so.

Oct 13, 2021

Progress should not be in perception alone but should translate to real action. There is reason for optimism after three rounds of discussion — in Anchorage, Tianjin and Zurich — yet it appears the Biden administration is not yet ready to fundamentally change Donald Trump's anti-China policy.

Sep 18, 2021

Separation of individual issues is not possible, in China's view. A different concept of Sino-U.S. relations is therefore needed. While U.S. President Joe Biden will need courage and wisdom to discard the current American policy, which is centered on the containment of China, that doesn't mean sacrificing America's global stature.