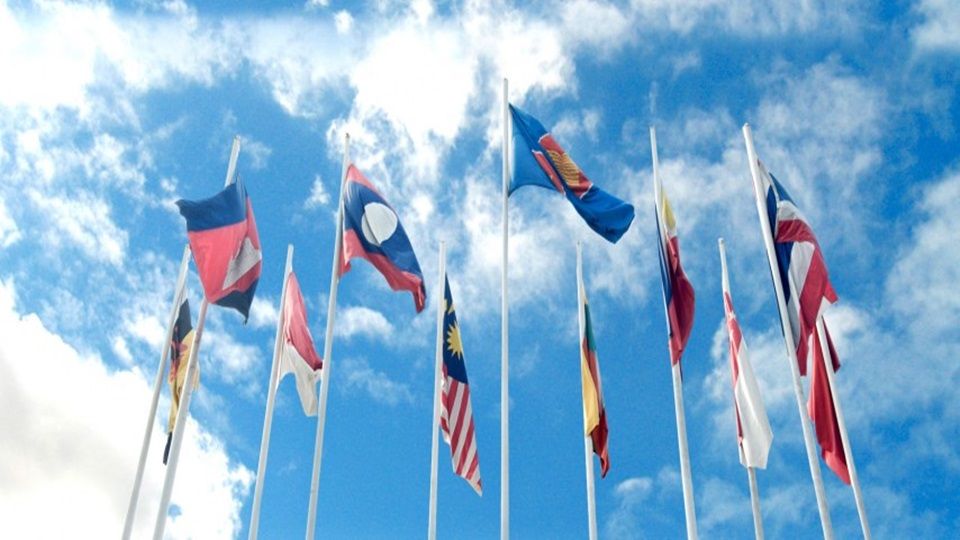 Chinese President Xi Jinping wrapped up his state visits to Vietnam and Laos on November 14. The visits were very fruitful. They not only helped strengthen relations with the two countries, they also demonstrated China's new thinking on foreign relations established by the recent Party congress.
The CCP Congress announced a new era of socialism with Chinese characteristics. The principal contradiction facing Chinese society, it said, is now "between unbalanced and inadequate development and the people's ever-growing needs for a better life". Therefore, efforts should be made to satisfy peoples' aspirations for a better life. The congress called for a new form of international relations featuring mutual respect, fairness, justice, and win-win cooperation to build a shared future for mankind. "[T]he dream of the Chinese people is closely connected with the dreams of the peoples of other countries," it recognized, "and the Chinese dream can be realized only in a peaceful international environment and under a stable international order". This means "a better life" for the Chinese people requires "a better world".
The first step towards a better world is creating a stable and friendly neighborhood. As early as November 2015, President Xi, during his visit to Vietnam, put forward the idea of "a community of shared destiny" between China and Vietnam. China now has frequent exchanges with Southeast Asian countries in the fields of politics, economics, and social affairs. A reasonable progression could be from a "neighborhood community with a shared destiny" to "an Asia-Pacific community with a shared future", to a "community with a shared future for mankind". Media reports categorized Xi's visits, as well as his presence at the APEC meeting in Vietnam, as moves "to deepen relations with neighboring nations, consolidate ties with Asia-Pacific countries and develop ties with countries across the world". Deepening relations with neighboring nations is the first step towards building a community with a shared future.
The 19th Party Congress report called for China to deepen relations with its neighbors "in accordance with the principle of amity, sincerity, mutual benefit, and inclusiveness." While visiting Vietnam, President Xi laid a wreath at the Ho Chi Minh Mausoleum. In Laos, he met old friends and schoolmates. This was an example of "amity". China agreed with Vietnam and Laos to strengthen high-level visits, communication, and exchanges. This showed "sincerity". China also signed a series of agreements with Vietnam and Laos, agreeing to accelerate the Belt and Road Initiative and Vietnam's "two corridors and one economic circle" plan and Laos' strategy of turning itself from a "land-locked" country to a "land-linked" one. This was a manifestation of "mutual benefit". During the talks, China, Vietnam and Laos all stressed the importance of "properly dealing with differences", and "making positive contributions to promoting regional peace, stability and prosperity". This showed "inclusiveness".
It is crucial for China to bring countries closer together. During his state visits, President Xi referred to Vietnam and Laos as "good neighbors, good friends, good comrades, and good partners", showing China's close relations with them.
The construction of "a community with a shared future" depends, to a large extent, on mutual economic benefit. The 19th Party Congress cited the implementation of the Belt and Road Initiative as the channel for diplomatic breakthroughs. Vietnam and Laos are two countries crucial to the initiative in Southeast Asia. All economic agreements reached and signed during Xi's visits to Vietnam and Laos, centered on promoting bilateral connectivity under the initiative. Other Southeast Asian nations have their own national development strategies. For example, Indonesia's vision for a "global maritime axis" and Philippines' "Build, Build, Build" plan. The integration of the Belt and Road Initiative with these plans will be a top priority of China's diplomacy in Southeast Asia.