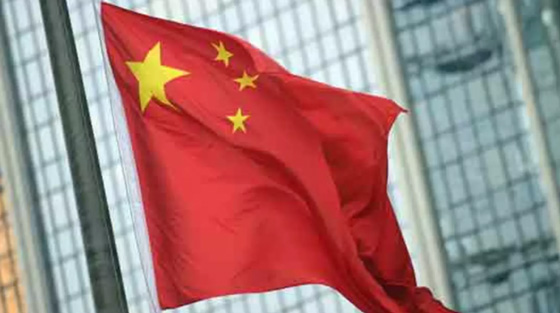 "Never forget why you started, and you can accomplish your mission," President Xi Jinping said during his report to the 19th Communist Party (CPC) Congress last October. This resonates well at a time when China and its external environment are faced with tremendous transition challenges and uncertainties. The success of China's reform and opening up lends affirmation to its unique syncretic politico-economic model of "socialism with Chinese characteristics." Xi confidently repeated that sticking to this line, with a few fundamental tweaks, is in China's best interest. Strong political will, continuity and efficiency brought about by one-party rule ensure speedy and sustained implementation of long term plans and reforms, although not without detrimental effects to the growth of genuine pluralism and democracy.
Although the report was generally intended for domestic consumption, it also gave considerable coverage to China's vision of playing a greater global role. This was best captured in one of the key tenets of Xi's Thought – "major country diplomacy with Chinese characteristics" which "aims to foster a new type of international relations and build a community with a shared future for mankind." What does this new slogan herald for China and the world?
Road to leadership is a road less travelled
Xi is emerging as the most ardent post-Deng Chinese leader to shed the old "hide your strength, bide your time" mantra. His signature initiatives, notably the Belt and Road Initiative, Silk Road Fund and Asian Infrastructure Investment Bank, demonstrate China's growing capacity to provide public goods. His support for the multipolar BRICS, G20, Shanghai Cooperation Organization and Conference on Interaction and Confidence Building Measures in Asia shows an eagerness to welcome new regional/global economic and security configurations.
The timing cannot be anymore fortuitous given the apparent reluctance of traditional global leader the United States to assume what President Trump views as an unwarranted and lopsided global burden. While China is earning goodwill and influence with the steady progress of its outbound investments and connectivity projects, the U.S. is becoming more alienated from allies and friends because of its rhetoric and actions. This may cut a path for China's ascent to global leadership, but that trail will not be an easy one despite changing geopolitical dynamics. To some extent, Trump's language suggests that the interests of the American people and the country's economy had been compromised by past leaders with their bids to buttress U.S. global preeminence and this may be instructive for China.
Xi outlined an ambitious goal for China to become a global leader by around 2050, but it remains to be seen whether conditions from now until then will permit China to make such a transformation. It is another matter whether China can muster the resources required to sustain global leadership, given increasingly complex domestic demands. More importantly, it is worth asking whether China is willing to do so, for what price and if it is ready for the long haul.
Are all dreams created equal?
Xi's report was replete with comforting words about how China envisions its role in the community of nations, maintaining that the Chinese Dream is closely connected with the dreams of peoples of other countries. He stressed that preserving world peace and promoting common development constitutes one of China's three historic tasks, alongside advancing modernization and realizing reunification. China's commitment to increase assistance to least developed countries, help reduce the North-South development gap, support multilateral trade regimes, the United Nations and calls for reforms of the global governance system to give greater voice to developing countries are all noteworthy. As the world's largest developing country, China is well positioned to champion the cause of the global South. But as the world's second largest economy with great potential and determined drive to become number one, will China continue to promote South issues when it eventually graduates to the North?
China's Belt and Road could help boost globalization, given its vision for connectivity in policy, infrastructure, trade, finance, and people-to-people linkages. A national policy of opening up and the pursuit of development is also welcomed, but while the private sector has made tremendous inroads, China's economy continues to be dominated by state-owned enterprises (SOEs) and state industrial planning still holds sway. Trump complained about this in a November 2017 speech before APEC CEOs in Danang, Vietnam. SOEs are at the forefront of China's "Go Out" policy and are busy implementing BRI projects abroad. SOE engagement in politically volatile and high-investment risk countries ran counter to reforms aimed at compelling them to make more sound business decisions. This illustrates the primacy of political over market considerations. While it is good for poor and post-conflict states with dire chances of attracting foreign capital, it increases China's exposure to potentially bad debt and may compel Beijing to take measures to mitigate cost and ensure investment recovery which may trigger adverse backlash from host countries.
The means are as important as the ends
Xi's report also made mention of China's drive to be a global leader in innovation, but China has to understand that the manner by which it arrives at that apex matters. Hence, the principle of all-means-are-fair-game should be abandoned. Beijing should ensure that its companies, including SOEs, observe intellectual property rights and competition laws and refrain from forcing foreign firms to relinquish technology and other proprietary trade secrets in exchange for market access. Notwithstanding national security considerations, Chinese firms' involvement in uncompetitive practices and undue advantage from state support create an adverse climate to Chinese takeovers and acquisitions. Playing with the established rules is necessary to elicit reciprocal treatment.
Beijing's recognition that no country alone can address mankind's challenges shows the Chinese government's interest in working with other countries, especially in addressing nontraditional security challenges like terrorism, pandemics and climate change. Its call for partnerships instead of alliances supports an end to Cold War thinking where alliances were usually directed against a third party. China's amoral foreign policy and commitment to non-interference suggests that it will oppose and not take part in regime change, even under responsibility-to-protect pretexts. Will this position remain unchanged even in the case of failed or failing states?
A solemn promise never to seek hegemony or engage in expansion is warmly received, but reports of steady progress in artificial island building in the contested South China Sea continue to create discomfort with littoral neighbors. Market access, outbound investments and tourism are increasingly becoming part of China's expanding economic tools, which can be put to bear to influence, if not coerce, other countries' foreign policy – a scenario which may not jive with its opposition to the strong bullying the weak. Demand for energy, raw materials, technology and markets are globalizing China's economic interests. To what extent will Beijing go to protect those?
In sum, the 19th Congress report outlined promising opportunities for China to play ever greater constructive and positive roles for the world. However, making those contributions will not be without challenges, and the manner and motives behind such efforts will always be under scrutiny.