China's special envoy to Syria, Xie Xiaoyan, said on Sunday that the only way out for Syrians is through political settlement with peace negotiations.
Speaking to Chinese and Egyptian media representatives in Cairo, the Chinese official said he does not see a quick fix to the Syrian issue, stressing that the military option is not a solution.
Xie Xiaoyan is on an official visit to Cairo where he met with officials from the Egyptian ministry of foreign affairs to discuss the solutions possible to the Syrian crisis.
"Egypt is a major player in the Syrian issue and a strategic partner for China as it plays a very enthusiastic constructive role," he said.
Xie added that it is important for China and Egypt to keep in touch to exchange information and views, and also talk about the measures that are needed to be taken so as to make steps forward.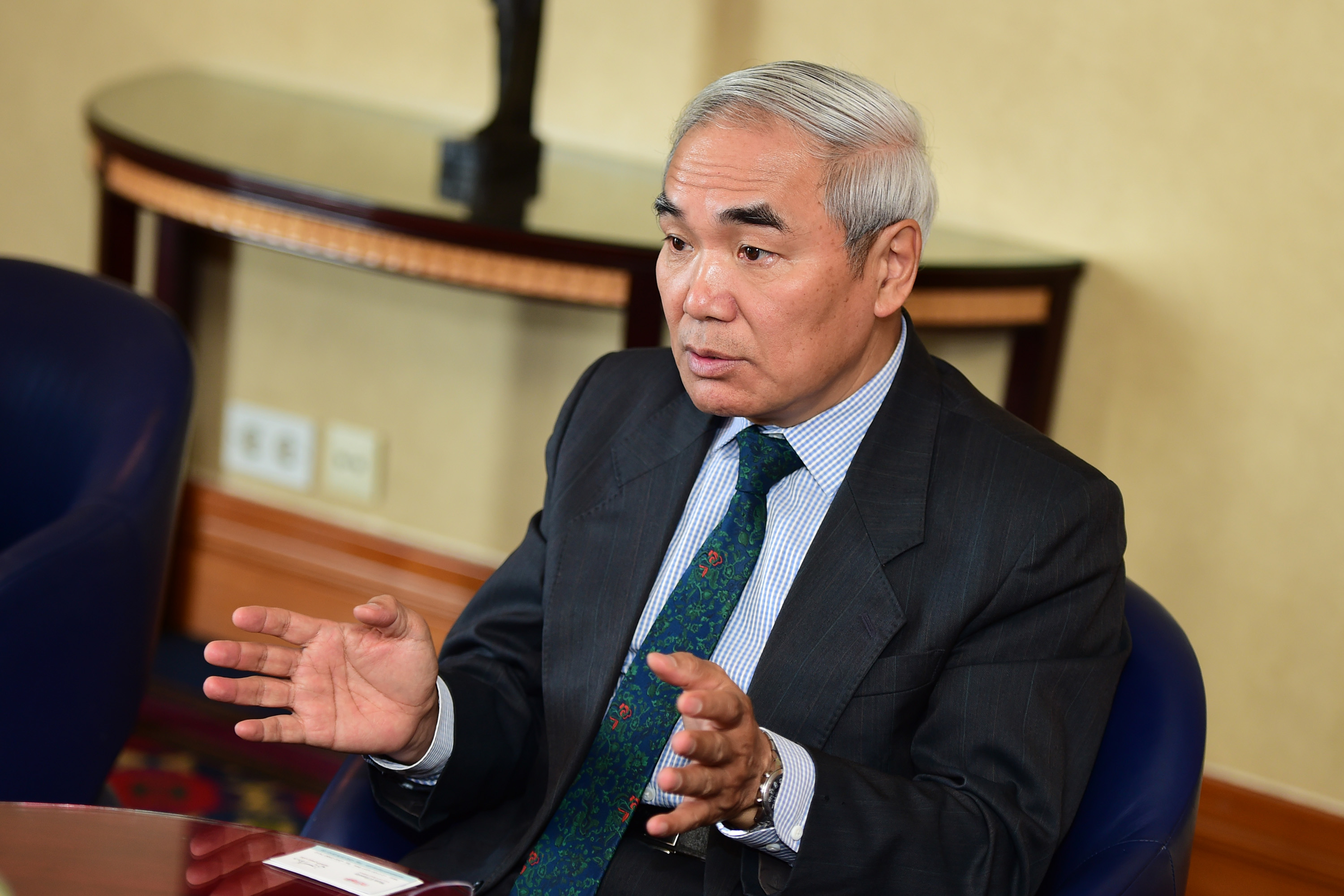 Speaking about the situation in Syria, he said the situation remains tense and precarious, most notably after the alleged chemical attack that killed many people in Syria.
"The basic position of China is this: we are firmly against and strongly condemn any use of chemical weapons by any country, any organization or any individual under any circumstances in any place at any time," the Chinese official said.
Second, he added, China calls for "an independent, impartial, professional and thorough investigation into the case to find out the perpetrators, catch them, condemn them and punish them according to international law and conventions."
"It is important to start the investigation, but the formation of the investigation team should be just, independent and balanced so as to provide credibility and authority, and the findings must be accompanied with hard reliable evidence and actual facts," he stressed.
The envoy also said that the Syrian parties should not divert from the correct path as political settlement through negotiations, adding that they should also show political will to engage in dialogue for understanding of each other, to "make sacrifices when sacrifices are required."
"I see some positive developments...there is ceasefire in place and basically the ceasefire agreement is holding," the Chinese official said, adding that the most important thing at the moment is that the parties should avoid any escalation of tension and fully implement the ceasefire agreement.
The official also said that another positive development is a stronger realization and commitment to fight against terrorism which does block any incentives for peace negotiations.
The Syrian crisis started on March 15, 2011, and evolved into a full-fledged war that involved outside powers. According to the Syrian Observatory for Human Rights, More than 310,000 people have been killed during Syria's six-year war.