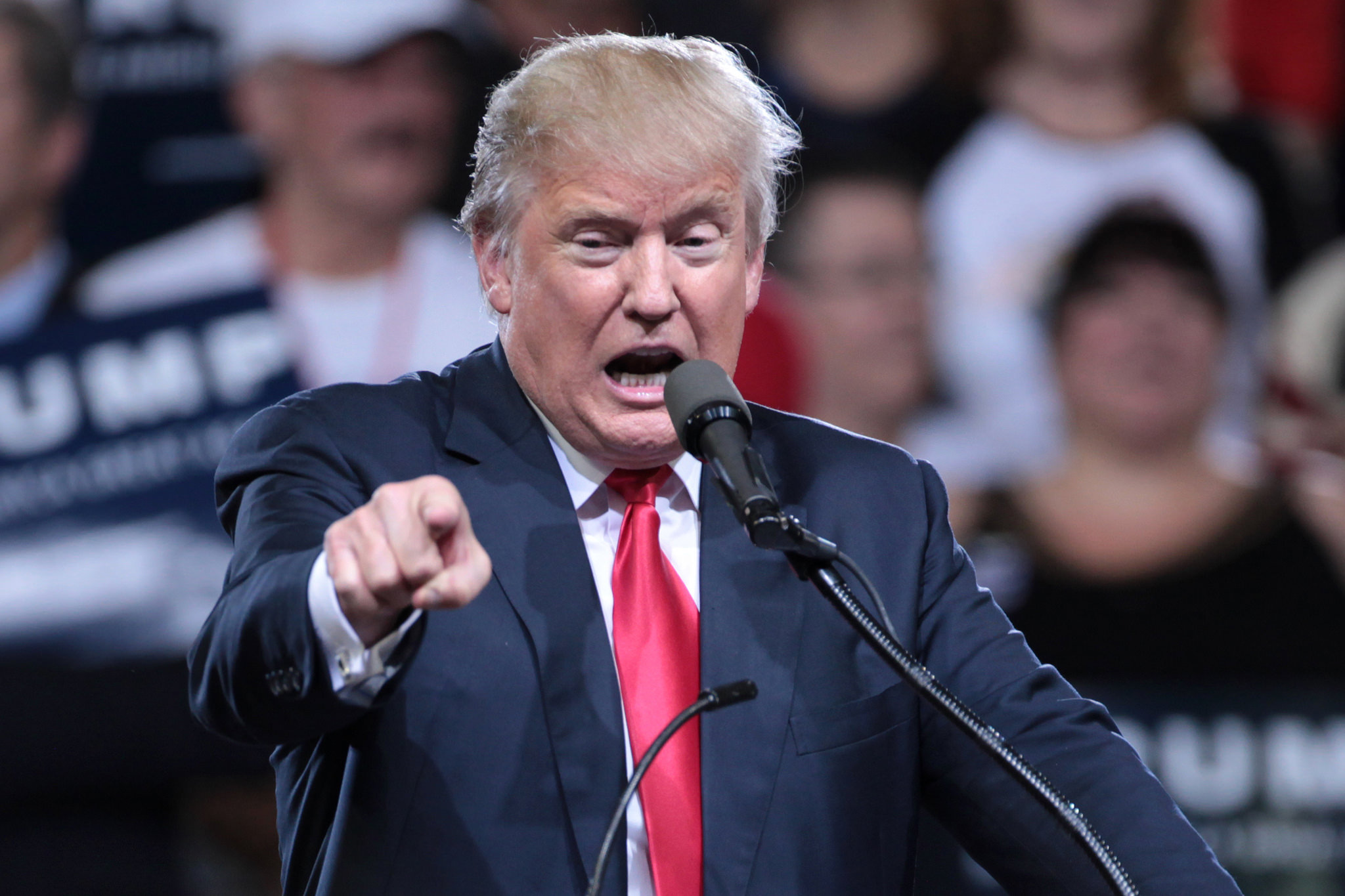 Picture Credit: Gage Skidmore
When the whole world was expecting to see a Kim-Trump Summit, President Donald Trump suddenly canceled it. But one day later Trump tweeted that the Kim-Trump summit might still be held as scheduled. People can't help asking "What happened? Does the US still have credibility?" For decades the US has promoted an image of credibility and responsibility to the world. However, since Donald Trump became president and began to implement "America First" strategy, this image has been shattered because of Trump's withdrawal from international agreements, breach of international norms, and challenge to the one-China policy.
Withdrawal from International Agreements
During the presidential campaign Trump promised to pull the US out of the Trans-Pacific Partnership (TPP), the Paris Agreement, and the Iran Nuclear Deal. After entering the White House, Trump signed directives to pull out of the Trans-Pacific Partnership, the Paris Agreement, and the Iran Nuclear Deal. It took nearly twenty years to reach the Paris Agreement (signed by 195 countries), fourteen years to conclude the TPP (signed by 12 countries), and nine years to cinch the Iran Nuclear Deal (signed by 7 countries). The US also withdrew from UNESCO to protest its "anti-Israel bias" in October 2017.
Trump said these agreements are unfair to the U.S. As the US played a leading role in designing these agreements, how can they be unfair to the US? The real purpose of the US withdrawal is to dodge its international commitments and responsibilities to benefit itself. Although the US withdrawal has seriously damaged the implementation and effectiveness of these agreements, no country has followed the US out the door, which shows that the US is isolated because of its perfidy. All the other countries remaining in the agreements and in UNESCO are determined to fulfill their commitments and responsibilities to build a better world together.
Breach of International Norms
On March 8, 2018 President Trump issued a tariff proclamation based on Section 232 of the Trade Expansion Act to impose a 25% tariff on all steel imports and a 10% tariff on aluminum imports from all countries based on the excuse that unfair steel and aluminum imports have weakened America's economy and threatened its security. On March 22, following the United States Trade Representative (USTR)'s Section 301 investigation, Trump announced that the US would impose tariffs on approximately $50 billion worth of imported Chinese products based on the excuse that China's unreasonable technology transfer policies has harmed the US economy. On April 5, "in light of China's unfair retaliation", Trump instructed the USTR to consider whether $100 billion of additional tariffs would be appropriate under Section 301.
As a WTO member state the US should follow WTO norms and consult and negotiate with other countries to solve trade issues instead of imposing tariffs on their goods arbitrarily. Obviously this is protectionism and breaches WTO norms. China, India, Japan, Russia, and Turkey all announced retaliatory tariffs on imported US products and also lodged appeals to the WTO.
Challenge to One-China policy
Since President Richard Nixon, the US has followed the one-China policy in Sino-American relations. However, President Trump has challenged it. As president-elect, he had a telephone call with Taiwan leader Tsai Ing-wen. On December 12, 2017, Trump signed National Defense Authorization Act for Fiscal Year 2018 which contains a provision that the US should "consider the advisability and feasibility of reestablishing port of call exchanges between the United States navy and the Taiwan navy". On March 16, 2018, Trump signed the Taiwan Travel Act which allows high-level US officials to visit Taiwan and vice-versa. On May 24, 2018, the US Congress voted 351:66 to pass National Defense Authorization Act for Fiscal Year 2019 which provides increased military cooperation with Taiwan. US security advisor John Bolton is also said to be set to visit Taiwan in June.
All this shows that Trump has been gradually changing the one-China policy followed by previous US governments and has violated the three joint communiqués. The fact that there is only one China in the world and Taiwan is part of China is officially recognized by 175 countries and only 19 countries still have diplomatic relations with Taiwan. Therefore no matter what Trump has done and will do, it can't change this reality. If Trump dares to challenge the one-China policy and tread on China's red line, China will counterattack fiercely and a showdown might be unavoidable.
While capriciousness about international treaties is an old US tradition, previous US governments seldom pulled out of signed agreements. It is unprecedented to withdraw from so many international agreements, impose so many tariffs, and challenge the one-China policy in just a year and a half. Whilst Trump's "America First" policy created the largest monthly budget surplus since 1968 (at $214 billion) in April this year and cut unemployment to below 4% for the first time since 2000, US credibility may have been permanently hurt. If the US continues to lose its credibility by breaking its words, sooner or later it will lose its dominance in global affairs and its leadership of the world.