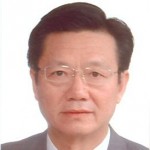 Wu Zhenglong
Senior Research Fellow, China Foundation for Int'l Studies
Wu Zhenglong is a senior research fellow at the China Foundation for International Studies.
Sep 02, 2022

The European Union will see sanctions through regardless of cost. Meanwhile, it is feeling the backlash. As pressure continues to advance, the trouble will ferment, eroding their resolve. Will the EU be able to tough it out? That's anything but certain.

Jul 25, 2022

A peaceful resolution may be achieved in Ukraine but only under certain conditions - ones which don't appear to be materializing any time soon.

Jun 15, 2022

Six factors suggest that the IPEF will not succeed: meager benefits for developing economies, new and unpopular commitments, disproportionate benefits for the U.S., vague negotiating plans, uncertainty of the framework's survival under a new American administration and skepticism by U.S. allies.

Mar 28, 2022

Punishments of Russia cut both ways for the West and may even be self-defeating. The European and U.S. economies are suffering a backlash in rising energy prices, shrinking corporate profits and inflation-induced economic hardships.

Jan 19, 2022

The United States has rejected some Russian proposals, but the door is not closed on dialogue. The U.S. says Russian military accommodation along the Ukrainian border will help foster strategic compromise.

Dec 20, 2021

Both the United States and Iran want the other to make the first move. But even if the Biden administration were to lift sanctions tomorrow, international investors will not return to the Iranian market quickly. They fear a new Republican administration in the U.S. will scuttle the program again.

Oct 11, 2021

Some in India are advocate an American alliance to counter China. But such an alignment would be contrary to India's founding principles of autonomy. It would also erode India's standing in the BRICS and SCO groups and damage its relations with Russia.

Aug 12, 2021

For the United States, the Nord Stream 2 gas project is a reminder of its waning global hegemony. Its ability to control its allies has declined. Bilateral relations have deteriorated. Attempts to block construction have failed. America has become a shadow of its former self.

Jul 13, 2021

Europe is not interested in confronting China. While the European Union and United States agree on the strategic challenge presented by China's growing assertiveness, they do not always agree on the best way to address it.

Jun 24, 2021

The Innovation and Competition Act of 2021 is a comprehensive attack that marks the advent of a comprehensive containment strategy against China by the United States. In response, China should cast aside unrealistic expectations, maintain strategic focus and put our own house in order.