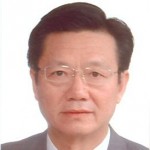 Wu Zhenglong
Senior Research Fellow, China Foundation for Int'l Studies
Wu Zhenglong is a senior research fellow at the China Foundation for International Studies.
May 23 , 2019

Although the latest round of China-US trade talks has ended without agreement, the door to dialogue remains opens. Overall, the level of economic interdependence between the two sides' makes imposing tariffs a self-defeating tactic — the Sino-US relationship is "too big to fail."

Apr 30 , 2019

The Trump administration's "America First" style of unilateralism has alienated even longtime European allies. The leaders of France, Germany, the EU Commission, and China have all pledged themselves to support multilateralism — in a sign of the times, Trump's America is left out in the cold.

Mar 07 , 2019

US delegates met with the Taliban this month in what resulted in the most comprehensive discussions between the two sides to date. Despite this progress, no breakthroughs were made, and negotiators must persist. Patience is a necessary attribute when on a course towards peace.

Nov 15 , 2018

Countries are too interdependent for a cold war.

Jul 31 , 2018

Though the United States has been pushing its allies in the Indo-Pacific region to help it contain China, this policy is both misguided and unlikely to succeed.

Jun 20 , 2018

For the agreement to succeed, the US and its allies must build mutual trust with Kim Jong-un and not dwell on their differences.

May 31 , 2018

Trump's America First policy is breaking down traditional barriers between East and West but breaking up the Western camp held together by shared values.