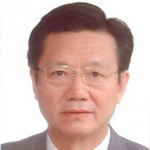 Wu Zhenglong
Senior Research Fellow, China Foundation for International Studies
Wu Zhenglong is a senior research fellow at the China Foundation for International Studies.
Apr 30, 2023

In his visit to China, the French president Emmanuel Macron presented views at odds with some others in Europe. America's European allies appear to lack the mutual trust needed to reach key compromises. With Macron's advocacy in play, unity may be difficult to achieve.

Feb 13, 2023

A ban on the export of advanced chip manufacturing equipment to China by the Netherlands and Japan, imposes sweeping restrictions. The ban aims to contain China's semiconductor industry and further widen America's tech lead. But it's not going to work.

Jan 16, 2023

The tone of the German chancellor's recent article in Foreign Affairs is on the dovish side — more positive than negative about China-Germany relations. It clearly shows a desire to improve the relationship. However, no one has the final say in a German government rife with conflicts. Only time will tell.

Dec 17, 2022

Members of the European Union have not taken kindly to the U.S. Inflation Reduction Act, which tilts the business playing field against them. Subsidies are encouraging some businesses to move their operations to North America, and the political heat is palpable.

Nov 10, 2022

With the terms "invest," "align" and "compete," America's intent is clear — and it is not benign. The National Security Strategy does not hide the fact that the U.S. wants to suppress China and maintain its hegemony.

Sep 02, 2022

The European Union will see sanctions through regardless of cost. Meanwhile, it is feeling the backlash. As pressure continues to advance, the trouble will ferment, eroding their resolve. Will the EU be able to tough it out? That's anything but certain.

Jul 25, 2022

A peaceful resolution may be achieved in Ukraine but only under certain conditions - ones which don't appear to be materializing any time soon.

Jun 15, 2022

Six factors suggest that the IPEF will not succeed: meager benefits for developing economies, new and unpopular commitments, disproportionate benefits for the U.S., vague negotiating plans, uncertainty of the framework's survival under a new American administration and skepticism by U.S. allies.

Mar 28, 2022

Punishments of Russia cut both ways for the West and may even be self-defeating. The European and U.S. economies are suffering a backlash in rising energy prices, shrinking corporate profits and inflation-induced economic hardships.

Jan 19, 2022

The United States has rejected some Russian proposals, but the door is not closed on dialogue. The U.S. says Russian military accommodation along the Ukrainian border will help foster strategic compromise.