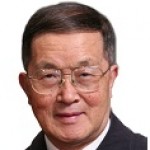 Yu Sui
Professor, China Center for Contemporary World Studies
Yu Sui is a professor at the China Center for Contemporary World Studies.
Feb 25 , 2019

US intelligence exaggerates the threat they pose.

Jan 22 , 2019

The anniversary was a celebration of China's achievements.

Sep 20 , 2018

The Belt and Road Initiative will help build a community of shared destiny of mankind in the new era.

Aug 29 , 2018

In front of the agitated and sometimes flustered US, President Xi Jinping is still composed and firm like a rock.

Jul 25 , 2018

The meeting between Trump and Putin shows that great powers can co-exist peacefully instead of confronting one another.