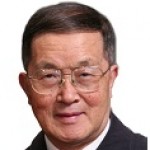 Yu Sui
Professor, China Center for Contemporary World Studies
Yu Sui is a professor at the China Center for Contemporary World Studies.
Nov 09 , 2017

At the 19th CCP National Congress, Xi Jinping called for building a community of a shared future for mankind. But what are the implications of this initiative?

Sep 28 , 2017

After a friendly start, relations between the Trump administration and Russia soon soured. Will this relationship remain strained?

Aug 11 , 2017

With the coming of the 19th National Congress, audiences in China and around the world reflect on the changes for China since the last party Congress, with a focus on Xi Jinping's leadership, domestic economic goals and improvements, and China's role on the international stage.

Jul 19 , 2017

Despite the shocking withdrawal by the US from the Paris climate accord, the G20 Summit in Hamburg, demonstrated that good and healthy bilateral relations continue to play their roles. Strategic partnerships are gaining respect, popularity and upgrading.

Jun 22 , 2017

On the evening of June 14, 2017, Foreign Minister Wang Yi attended upon invitation the reception of the Shanghai Cooperation Organization (SCO) Day held by SCO

May 02 , 2017

Despite China's best efforts as an intermediary, Pyongyang has obviously stood on the wrong side of history, against the will of the rest of the world by refusing peaceful engagement. But the six-party talks platform has not been built easily, and it remains the key to meaningful progress.

Apr 10 , 2017

Win-win cooperation is highly relevant in our times, as it is both practical and actionable, and it carries the moral appeal to rally support from people all around the world.

Feb 27 , 2017

While there are some variables in Trump diplomacy, variables do not necessarily equal uncertainties. Many of the forces affecting US diplomacy and global interactions are constant and predictable.

Jan 16 , 2017

Trump could improve trust between Washington and Moscow by persuading NATO to slow the pace of its expansion or withdrawing troops from the Russian border, but even Russia does not imagine the new US government will abandon NATO expansion in a hurry. Nor will Moscow embrace the US at the expense of its relationship with Beijing. China, meanwhile, will continue to pursue a new type of great-power relationship with the US while seeking to work more closely with Russia, and look for more areas where their interests converge.

Dec 07 , 2016

The relations among China, Russia and the US have direct and significant bearing on the global situation. In their own self-interest, the three countries should form a kind of synergy to promote the development of the global economy, cope with natural disasters, fight against terrorism, and forge and defend a just and rational international order.