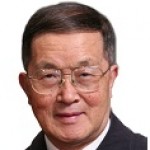 Yu Sui
Professor, China Center for Contemporary World Studies
Yu Sui is a professor at the China Center for Contemporary World Studies.
Dec 28, 2022

The former general secretary of the CPC was a charismatic and creative guide for his country through turbulent times, from 1989 to 2002. Always affable and open to the ideas of others, he won the respect and admiration of all, even his political opponents.

Oct 07, 2021

In his speech at the United Nations on Sept. 21, China's president placed new emphasis on outreach to the world in the fight against COVID-19, as well as major new commitments to reducing coal consumption globally. "The world is big enough to accommodate the common development and progress of all countries," he said.

Jul 13, 2021

At a ceremony marking the centennial of the CPC, China's top leader reviewed the history of the Party and laid out a course for its journey ahead. The world was listening as he outlined the country's core philosophy, goals and prospects.

May 17, 2021

The Biden administration seems to be tougher than Trump on Russia, yet Vladimir Putin seems unyielding. Clearly, the Americans must take Russia into account in dealing with China, but the U.S. and China have different mindsets, and things play out differently on each side.

Apr 06, 2021

Both countries know that confrontation only leads to a dead end in the long run. A mix of cooperation and competition remains the norm that has worked for both countries in the past. But it's difficult to strike a balance, and competition is likely to overwhelm cooperation, as it always has.

Apr 29, 2020

The coronavirus does not respect national borders, and neither should our compassion. We must strive to defeat this cunning, common adversary together with wisdom and cooperation.

Jan 07, 2020

It's a cooperative list that's growing steadily longer, based on mutual interests. As the United States attempts to apply pressure, it only pushes them closer together.

Feb 25, 2019

US intelligence exaggerates the threat they pose.

Jan 22, 2019

The anniversary was a celebration of China's achievements.