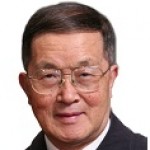 Yu Sui
Professor, China Center for Contemporary World Studies
Yu Sui is a professor at the China Center for Contemporary World Studies.
Apr 29, 2020

The coronavirus does not respect national borders, and neither should our compassion. We must strive to defeat this cunning, common adversary together with wisdom and cooperation.

Jan 07, 2020

It's a cooperative list that's growing steadily longer, based on mutual interests. As the United States attempts to apply pressure, it only pushes them closer together.

Feb 25, 2019

US intelligence exaggerates the threat they pose.

Jan 22, 2019

The anniversary was a celebration of China's achievements.

Sep 20, 2018

The Belt and Road Initiative will help build a community of shared destiny of mankind in the new era.

Aug 29, 2018

In front of the agitated and sometimes flustered US, President Xi Jinping is still composed and firm like a rock.

Jul 25, 2018

The meeting between Trump and Putin shows that great powers can co-exist peacefully instead of confronting one another.