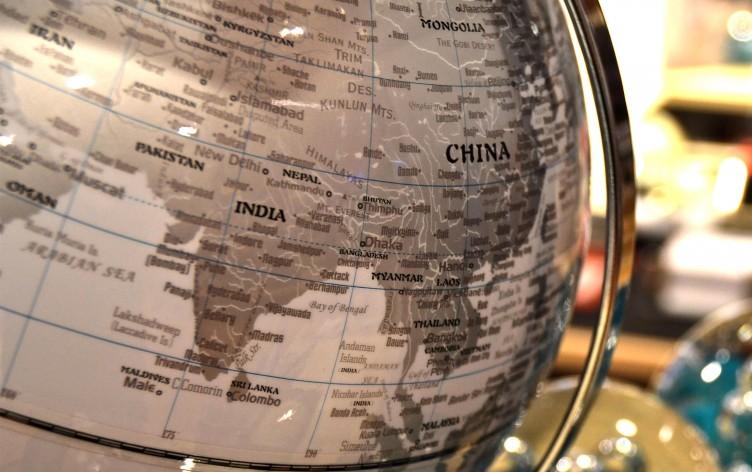 South Asia has been given a big role in China's Belt and Road Initiative (BRI). The countries there, however, show varying degrees of enthusiasm for the plan.
On the BRI, Pakistan is undoubtedly the most enthusiastic, followed by Bangladesh and Sri Lanka, and then by Afghanistan, Nepal, and the Maldives, while Bhutan and India seem the least enthusiastic.
Pakistan's close friendship with China has withstood the test of time, no matter which party or individual takes power. Pakistan faces strategic pressure from India, but it has a large population and a strong desire to develop its economy. Because of this, China and Pakistan have made the China-Pakistan Economic Corridor (CPEC) the flagship project of the BRI in the region. Both countries will benefit a great deal from this.
Bangladesh is just as enthusiastic towards the BRI as Pakistan is, though its enthusiasm is seen in its actions rather than its words. China certainly understands Bangladesh's position and recognizes that it possesses a large population, a strong determination for industrialization, and a largely stable political and security environment. Therefore, as investment in Bangladesh increases year by year, it's very likely to become another stable partner for China in realizing the BRI.
During Mahinda Rajapaksa's administration (2005-15), Sri Lanka pursued friendly relations with China, and became one of its key partners in South Asia. These relations hit a low ebb after Maithripala Sirisena came to power. Though patched up now, it's not at the level it was during the Rajapaksa administration. Curiously, whilst Rajapaksa vigorously promoted the Hambantota port project when he was in office, since leaving the presidency, he has turned to opposing it.
Afghanistan has yet to complete its economic reconstruction, and is currently occupied with ensuring political stability and security. The Afghan government can't even guarantee the necessary security for Chinese enterprises. Because of this, Afghanistan cannot at present be regarded as an important country in the BRI in South Asia. Whilst both Afghanistan and the US want China to play a greater role in Afghanistan's peace process and reconstruction, China's role remains limited.
The diplomatic policies of Nepal, the Maldives, and Bhutan are severely constrained by New Delhi. This was vividly illustrated in Sino-India Doklam standoff, which lasted for more than two months and just ended on August 28.
India opposes the CPEC, apparently for reasons of territorial sovereignty. It rejects the Bangladesh-China-India-Myanmar Economic Corridor for national security reasons, and is also opposed to the Sino-Nepal-India Economic Corridor. It has launched the Spice Route initiative and Project Mausam to counter the BRI. India not only refuses to participate in the BRI, it pressures other South Asian countries to boycott it too.
Given this, what kind of strategy should China pursue in South Asia?
Whatever the difficulties, engagement with India is better for China than non-contact or confrontation. Cooperation on specific economic projects should be promoted, and the possibility of the CPEC extending to India can be explored. A potential cultural project is to connect the holy Buddhist and Hindu mountains and lakes in Tibet, Nepal, and Northern India in a Sino-Nepal-India Cultural Corridor. This would provide a new paradigm for the coexistence and co-prosperity of Asia's ancient civilizations.
Finally, as a long-term strategic concept, sustainability is more important than short-term benefits. Therefore, quality should be emphasized over the speed and quantity of cooperative projects.