The National Security Law of the People's Republic of China was adopted by the Standing Committee of the National People's Congress on July 1, 2015 and took effect on the same day it was signed by President Xi Jinping. China's national security endeavors have since entered a new era marked by a greater rule of law.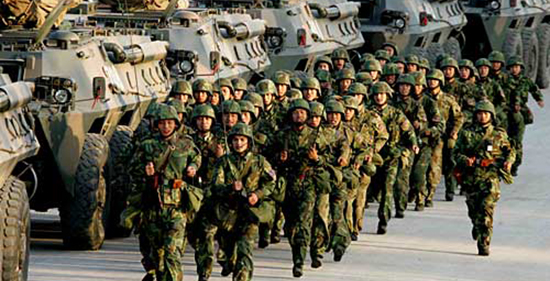 Some Background Information about the New National Security Law
First, the law fills a legislative vacuum. The old National Security Law, with its main focus on counterespionage efforts, has been renamed the Counterespionage Law. The new National Security Law, on the other hand, is a law that covers the full spectrum of China's national security endeavors.
Second, the promulgation of the law is an important component of the strategy to comprehensively advance the rule of law in China. A mission of the strategy is to strengthen national security legislation to ensure long-term stability and security of the country. This strategy is an important aspect of the four-pronged overall strategy of the central government for China's development.
Third, the law is an effort to improve the national governance system and modernize China's governance capability to keep up with the tide of the world. Many countries, especially big powers such as the United States, have similar laws and have been strengthening legislation in this area.
Fourth, it is part of China's effort to defend its national security interests in face of the complicated challenges, such as the growing interactions with other countries at a time of globalization, and the complex reaction or even overreaction by the outside world to China's rapid rise. These challenges call for strengthened national security legislation.
Highlights of the New National Security Law
First, the law for the first time in China's history defines national security as a condition in which a country's government, sovereignty, unity, territorial integrity, population, economy and society are relatively safe and not subject to internal and external threats. It also includes the capacity to sustain such a secure condition. Such a definition, involving the dimensions of national security status and capacity, articulates China's core interests.
Second, the law is based on China's overall national security vision initiated by President Xi on April 15, 2014. The new vision is about building a national security system with Chinese features. The purpose of China's national security endeavors is to ensure people's security by safeguarding political, economic, military, cultural and social arenas. It is bolstered by international security efforts and strives to promote security of countries across the world.
Third, the law underscores a holistic approach to promoting national security. It emphasizes the need to strike a balance between maintaining national security and promoting socioeconomic development, between internal and external security, between the security of territory and people, between traditional security and non-traditional security, and between security of a single country and that of all countries.
Fourth, the law covers a wide range of areas in national security endeavors. Take Chapter II of the law, which identifies the tasks of national security endeavors. There are 20 articles in the Chapter, constituting a key part of the law. They cover political and government security, territorial security, military security, economic security, financial security, resources and energy security, food security, cultural security, scientific and technological security, cyber and information security, the issue of ethnicity and religion, counter-terrorism, public security, ecological and environmental security, nuclear security, "global commons" (space, deep sea and polar regions) and security of overseas interests. The fact that the law includes articles concerning new frontier areas such as cyber and information security and the three "global commons" is indicative of China's efforts to keep abreast of the trend of the times.
Fifth, the law reflects China's great sense of responsibility as a major country. Article 18: China's Military Security, for example, not only focuses on implementation of the strategic military guideline of proactive defense, preparedness for and resistance against aggression, and curbing of armed sabotage and splittist attempts, but also makes a solemn commitment to engage in international military and security cooperation, and participate in UN peacekeeping operations, international rescue and assistance missions, maritime escort missions and military operations aimed at safeguarding national interests overseas to defend sovereignty, security, territorial integrity and development interests and world peace.
Sixth, the law is the result of a good policy-making process. Prior to its promulgation, a national security policy consultation mechanism was established to gather experts and parties concerned to study and analyze the national security situation, and push for good decision making in national security endeavors. The law is an embodiment of the effective and democratic decision-making process, which includes pooling the wisdom of professional and authoritative think-tanks.
Irresponsible Negative Comments on the New National Security Law
The new law has drawn much attention both at home and abroad, including some discordant voices.
The New York Times and a few other media outlets have overreacted and made irresponsible accusations against the law, trying to put pressure on China and interfere in China's internal affairs by means of finding fault, hyping, distortion of facts and denigration.
They either claim the law to be unclear and unlike a real law, or accuse the law of sending a signal to Hong Kong and Macao, ordering them to "perform the duty of defending national security", or accuse China of strengthening the rule of the Communist Party and strictly restricting the activity and influence of foreign organizations. As a matter of fact, these claims and accusations are irresponsible and unfounded. The new law's provisions are crystal clear. Hong Kong and Macao, as part of China's territory, have the obligation to perform their responsibilities. And the new law puts great emphasis on protection of citizens' lawful rights, including the right to scrutinize, complain about and even appeal or lodge a lawsuit against government departments for their wrongdoings in the area of national security endeavors. In addition, China's opening-up will never reverse its course and foreigners and foreign companies are always welcome to carry out lawful activities in the country.