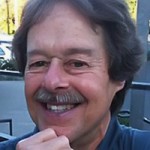 Mel Gurtov
Senior Editor of Asian Perspective
Mel Gurtov is Professor Emeritus of Political Science at Portland State University and Senior Editor of Asian Perspective. His latest book is Engaging Adversaries: Peacemaking and Diplomacy in the Human Interest (Rowman & Littlefield, 2018). He blogs at https://melgurtov.com
Sep 26 , 2018

The U.S. previously sought to constrain "China's Rise," but now may have to accept the country as an equal partner in solving the world's greatest challenges.

Apr 20 , 2018

Abe Shinzo, Japan's prime minister, has now held his sixth meeting with Donald Trump. The Trump administration supports Abe's idea of a "normal" Japan that will take on increasing military responsibilities, particularly in containing North Korea and China.

Dec 22 , 2017

China's proposal of a "freeze for freeze"—a halt in North Korean nuclear and missile tests in return for suspension of provocative U.S.-led military exercises—remains the best one on the table for reducing tensions on the Korean peninsula. Second, keeping nuclear weapons from getting into the wrong hands should be an international responsibility, not a U.S.-China project.

Nov 17 , 2017

The Chinese like to say, with considerable justice, that the strength of a country's foreign policy depends on domestic politics.  Here the contrast between the US and China is stark, and provides the essential background for understanding where the two great powers really stand.  Whereas Xi has consolidated his power for the next five years—and some observers believe he might rule beyond 2022—Trump's very legitimacy is in question. 

Nov 01 , 2017

Trump may be destroying the power of America's example, but that doesn't mean countries are looking to China for leadership.

Apr 27 , 2017

Successful conflict management calls for establishing a peaceful way of doing business. That approach emphasizes inducements, which may stimulate talks and reciprocal concessions; use of all three levels of diplomacy—official, nonofficial, and people-to-people; and actions on the ground that, by reducing tensions, reverse the momentum for conflict.

Dec 22 , 2016

President-elect Trump is lacking practical experience in China beyond making the occasional sale to a businessman. This does not translate into foreign policy, and undermines the "great relationship" that he's claimed to have since the campaign. It seems that in Trump's mind, everything China does is suspect.

Jun 20 , 2016

Both the U.S. and China must bear responsibility for the ratcheting up of tension in the SCS and East China Sea. Washington clings to "freedom of navigation" as its principal reason for challenging Chinese claims even though unencumbered passage has not denied U.S. or any other country's ships. Beijing should be consistent in recognizing that a legitimate dispute exists, just as it demands that Japan acknowledge a sovereignty dispute over the Diaoyutai/Senkaku islands.

Feb 05 , 2016

The China Dream and the China Model are complementary in Xi's strategic vision, of which relations with the developing world are a central part. Developments in the Middle East and Africa show how large a factor China now is in economic globalization, but while the China Model is based on noninterference in politics, Mel Gurtov argues that separating economics from politics is a challenge.