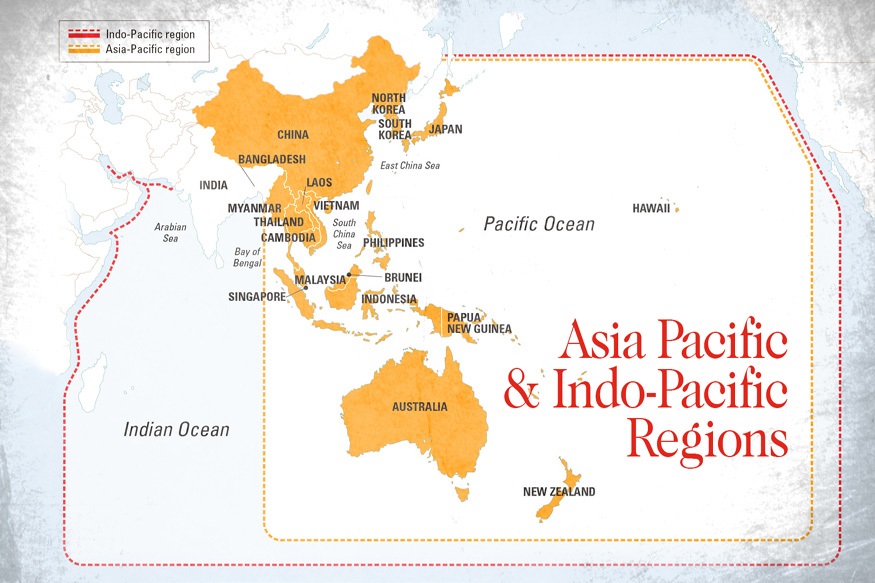 Chinese Foreign Minister Wang Yi's Monday visit to India occurs at a critical time for Sino- Indian relations. Wang said to The Hindu that the bilateral handling of the Dokalam dispute which had complicated relations this past summer "showed the importance of India-China ties," and stated that "China and India have far greater shared strategic interests than differences."
Wang's comments at the Russia- India- China summit occur at a period when Sino- Indian relations are at an ambivalent and complex juncture. While gently worded, Wang's remarks do not eradicate from the collective Indian memory the vitriol about teaching India "a bitter lesson" that stemmed from Chinese state media during the Dokalam standoff. Nor do they ameliorate the chill that has descended on the relationship from all corners in recent years: most notably due to India's resistance to China's Belt and Road Initiative. The BRI has become "the centerpiece of Chinese Premier Xi Jinping's efforts to provide public goods while expanding Chinese influence and stature, in ways analogous to the U.S. Marshall Plan after WWII. It is a vision that shifts the locus of the world order from a U.S. centered transatlantic system to a Eurasian system, with China at the core." In building a series of roads, railways, ports and other hard infrastructural projects, the BRI aims to repackage "existing Chinese aid and investment projects in the Greater Eurasia region."
India has attracted much attention in resisting the initiative for fears of encirclement by Chinese development projects in neighboring Pakistan, Bangladesh and Sri Lanka. The most ostensible cause was New Delhi's objection to one central location of the planned China Pakistan Economic Corridor, which will pass through the Gilgit Baltistan region— of vital importance to India's sovereign landscape. However, "India's objections go well beyond the CPEC, seeing the BRI as basically exclusionary to Indian economic and strategic interests in the region and beyond."
These strategic convergences have been further accentuated by major American policies in the region; most significantly the Trump Administration's decision to withdraw from the T.P.P agreement and the legacy of President Obama's pivot. Instead of successfully containing China's geopolitical and economic ascendance in the region and the world, this set of policies oversaw an accentuation in China's aggression in the region, characterized principally by enhanced claims made to the South China Sea as well as regarding the Senkaku Islands, which laid the groundwork for a major conflict with Japan. To date, China is the lion's share of global GDP, and the state continues to make its own trade deals with key nations in the region, demonstrating a serious decline in American hard and soft regional power.
The weakened American presence in the Indo Pacific region was made greater by President Trump's executive order which pulled the U.S. out of the TPP agreement, further distancing the U.S. from key Asian allies. What followed in the coming days was an enhanced convergence between Australia, New Zealand and Singapore about the possibility of taking the T.P.P forward without the U.S. This was a historically unprecedented sentiment, representative of, if nothing else, the increasing geopolitical and security vacuum taking place in the region as the United States turns inward.
The convergence of these two strategic threats to India, enmeshing with the legacy of failed American policy in the broader region, have seen the resurgence of the once defunct Quadrilateral Security grouping composed of the United States, India, Japan and Australia. These four nations are united by democracy, the rule of law and a shared commitment to preserving maritime security and stability in the Indo Pacific. In November of this year, Australia resumed participation in this ten-year-old informal grouping after ejecting itself from military cooperation activities to assuage Chinese sensitivities. After this decision was reversed, the Turnbull government saw a crucial opportunity to boost strategic ties with India as the balance of power in the Indo Pacific continues to shift.
As Australia seems ready to make defense a core facet of its engagement with the other Quadrilateral powers, a real value-based liberal-democratic counterweight to the Chinese encroachment in the region is taking form. In doubling its efforts to serve as a regional counterweight to Chinese influence to ensure the sustained freedom of the seas and to stymie any Chinese efforts to gain control over crucial sea lanes to potentially block free trade as it exists, India would signal its leadership role and a much-deserved part in upholding the values which made the Indian Ocean the world's foremost interstate trade route.