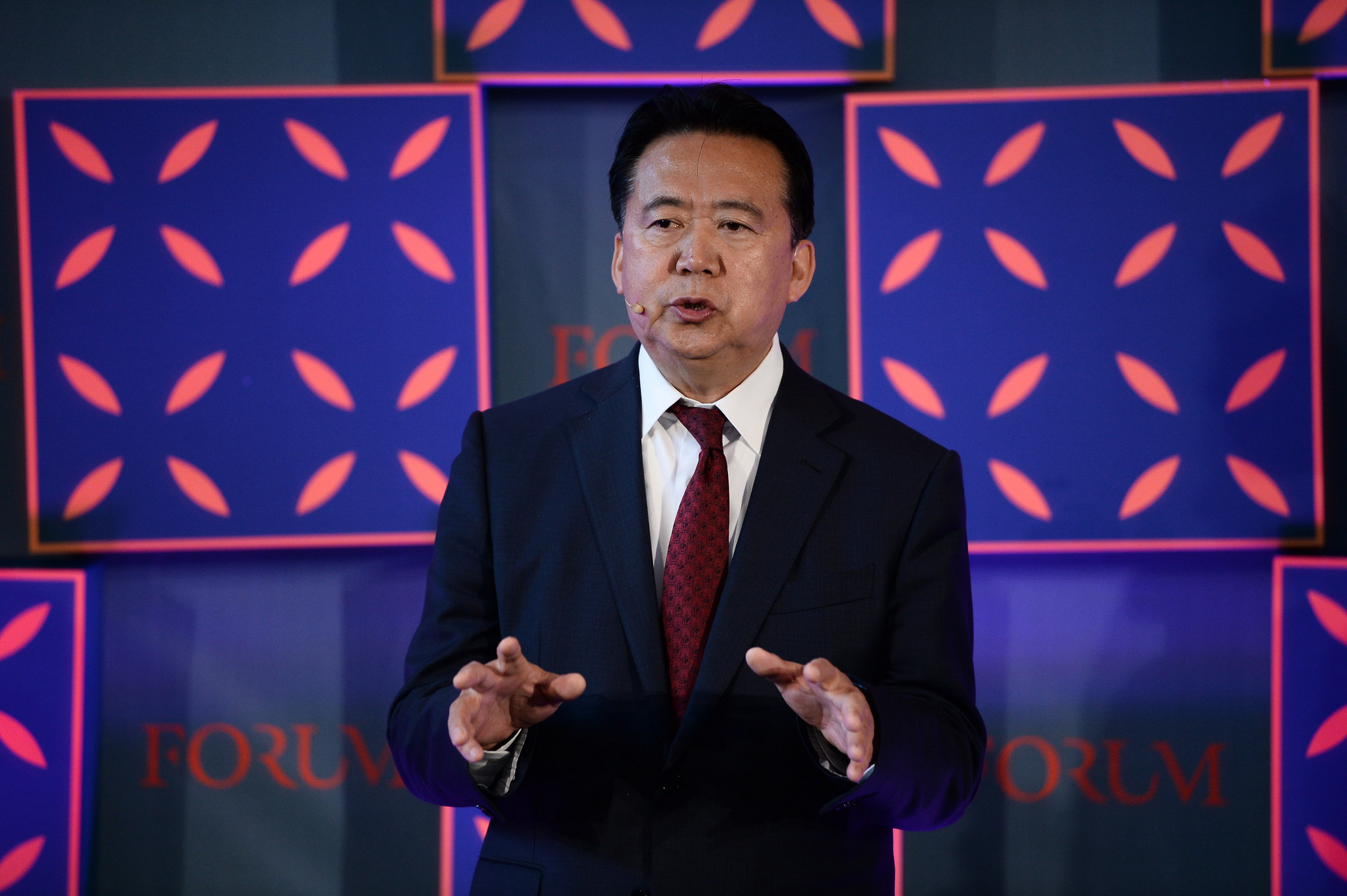 Picture Credit: Web Summit

Some Western media reacted strongly to the case of former Interpol chief Meng Hongwei, who was placed under investigation by China's National Supervisory Commission for allegedly taking bribes. The New York Times wrote that China detained the president of the largest international police agency and described it as an "audacious" step. Deutsche Welle commented that Meng's case showed Interpol's incompetence and was an unprecedented humiliation for it. EUobserver wrote that the case is "nothing short of astonishing" and blamed China for its "total disregard for the organization's constitution and its rules".
Such accusations are ridiculous and groundless. Interpol is an international organization built on cooperation and trust among the governments of its members, and its main leaders are all senior officials dispatched by its members to assume the posts. Its current Secretary-General Jurgen Stock used to serve as a deputy director of the German Federal Criminal Police, and his predecessor Ronald Noble was the undersecretary of the treasury of the United States responsible for law enforcement. The current Interpol Vice-President Aleksandr Prokopchuk used to be the director of the National Central Bureau of Interpol of the Russian Ministry of Internal Affairs. Meng, who began to serve as Interpol president in 2016, was concurrently a vice-minister of the Chinese Ministry of Public Security. Meng's predecessor Mireille Ballestrazzi used to be the director of the French Central Directorate Judicial Police. Kim Jong Yang, the current interim president of Interpol, used to be the chief of Gyeonggi Provincial Police Agency of South Korea.
In a word, Meng was a government official sent by the Chinese police department to assume the top Interpol post, and was not an employee of Interpol. The Chinese government exercises extremely strict supervision over all senior officials, and if anyone is alleged to have violated disciplinary rules or laws, he or she must be investigated and there's no privilege or exception for any officials who concurrently assume top posts in international organizations. As a sort of established practice, if a person assuming any post in an international organization is charged in his or her home country and is no longer able to perform his or her duty, he or she would tender his or her resignation. In July this year, Arif Naqvi, a director of the Interpol Foundation from the United Arab Emirates, submitted his resignation when he was charged in his country and Interpol accepted his resignation with immediate effect. Such personnel changes would not have any impact on the normal operations of Interpol.
Interpol is the largest international organization for police cooperation, and plays an extremely important role in fighting against international criminal activities. Amid the trends of globalization, criminal activities such as terrorism, drug trafficking, human trafficking and online and telecom fraud have also become increasingly internationalized, posing a grave threat to all countries. Cybercrime has in recent years been rampant across the world, various hacking gangs and organizations occasionally hacked banking systems to steal huge amounts of money or stole confidential documents from governments and international organizations for political uses, and even interfered in referendums or elections of other countries. Many criminal activities usually go beyond borders, it is therefore virtually impossible for any country to control such crimes alone, and it calls for police forces of different countries to enhance cooperation.
Interpol is able to promote and reinforce close cooperation among its members by overcoming differences and gaps in political systems, codes of conduct, legal systems, language barriers, and culture. Such common ground is the prerequisite for international cooperation. Interpol has a worldwide encrypted communication network, rich police databases, professional criminal analysis capabilities, and alert systems, and provides an irreplaceable platform for coordination and cooperation. China, as the most populous nation in the world, is an important and irreplaceable member of Interpol.
There is no police organization in the world that is totally independent politically, but Western media's stress on political factors is intended to isolate China. In 2016 when Meng was elected Interpol president, some Western media also blasted China, claiming that Interpol has become a political tool of Beijing. Now that Meng is under investigation and has resigned from the post, Western media again described the case as a humiliation for Interpol. However, such politically-charged accusations will not hinder China's cooperation with Interpol.