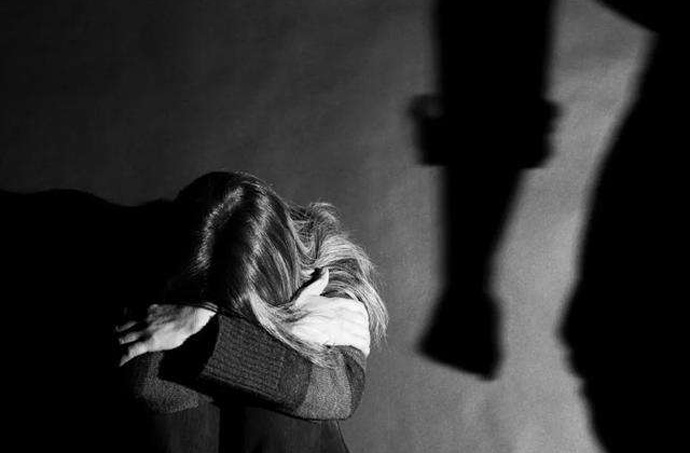 Domestic violence is a tragic phenomenon with global resonance. It harms people, primarily women, across borders, cultures, and socio-economic divides. Global averages indicate that 1 in 4 women experience domestic violence, with similar trends in both in the United States and China. Domestic violence has far-reaching and devastating consequences felt across families and communities, including psychological, physical, and financial. Both China and the US share innate barriers to combating domestic violence, ranging from cultural inhibitions to limited public policy options and resources. Both nations have also made huge strides forward in crafting relevant legislation but face recent challenges from either shifting political climates or decreasing momentum towards implementation. China and the United States face different challenges in combating domestic violence, but the end result is the same: decreased support for victims who have few other options.
Domestic violence legislation in the United States
In April 2018, the Trump administration quietly rolled back elements of the legal definition of domestic violence in the US, making it harder for survivors to seek protections against emotional abuse, manipulation, and coercion by removing them from the legal definition of domestic violence. Experts decried these changes as crippling key elements of US legal protections. While some domestic violence-related restrictions to gun ownership passed the House in April 2019, it does not seem likely to pass the Senate. Nor does it address approaches to domestic violence legislation more broadly.
Under the Obama administration, the legal definition for domestic violence was expansive and in line with international best practices, and included emotional, physical, financial, and sexual abuse. This approach came with the approval of both the National Center for Victims of Crime and the National Domestic Violence Hotline, two non-profits with decades of expertise in appropriately defining and combatting domestic violence. Obama-era reforms were largely in step with more comprehensive protections. Since the passage of Violence Against Women Act in 1994 (VAWA), each additional re-authorization (in 2000, 2005 and 2013) has contributed additional standards and resources. VAWA is federal legislation that encourages collaboration among law enforcement, judicial personnel and public/private service providers to address special needs of victim groups (including the elderly, the disabled, children, and youth). It also authorizes transitional and long-term housing for victims and mandates reporting of suspected abuse and statistical record keeping. VAWA is primarily structured through grants, which authorizes services ranging from hotlines to shelters.
The Trump administration's motivations in rolling back these protections are unclear. The United States leads domestic violence research, both through extensive engagement from non-profits and through statistical recordkeeping from the Justice Department. This research proves unequivocally that domestic violence includes behaviors beyond physical violence. What begins as systematic psychological control and manipulation will often escalate into physical violence or control over freedom of movement and financial resources. If ample research shows that these dynamics are true, how does it serve American interests to leave women vulnerable to abuse and exploitation? Does the Trump administration care that it is responsible for pushing legal protections against domestic violence back to their standards in the 1970s?
China's Domestic Violence Law and Legal Landscape
While the Trump administration has rolled back these key components, China is struggling to realize its own broadly defined vision for combating domestic violence. China's landmark 2016 Domestic Violence Law promised comprehensive legal procedures to protect victims, defining "domestic violence" as a legal term, offering protections, and specifying requirements for judges, community members, and law enforcement. Essentially, the law views combatting domestic violence as a communal responsibility, in which employers, schools, and neighbors are required to observe and report signs of abuse.
Once reported, China's Domestic Violence Law offers new legal protections primarily through protection orders (similar to restraining orders) and a written warning system that mandates early intervention from employers, government officials, social workers, and law enforcement. When cases make it to the courts (if they do at all), domestic violence is now eligible to serve as a stand-alone case not associated with another civil or criminal charge. Following nearly three years of implementation, a myriad of issues hinder effective protections, ranging from definitional vagueness, cultural bias, and insufficient resources.
At a basic level, penalties for perpetrators are limited in China because domestic violence is a civil offense, not criminal. Under the Domestic Violence Law, the most severe punishments are fines of up to 1,000 RMB (about $152), "administration detention" of up to 15 days, or in extreme cases, criminal charges. Facing any of these options are, of course, dependent on successfully navigating China's often opaque legal system, which places additional financial and psychological burdens on victims. More broadly, China does not include marital rape as a component of domestic violence, one of only 10 countries globally to refrain from doing so.
In the process of implementation, on the ground findings show that law enforcement officers are unwilling to enforce key elements of the law's mandates, lack training in how to collect evidence, or lack the awareness of the law's basic protections. Even when victims overcome the logistical and bureaucratic barriers to have their cases heard in court, initial findings indicate that judges display an over-reliance on mediation as a means of resolving domestic violence cases.
An Uncertain Future
The bottom line: in both the US and China combating domestic violence takes a back seat to more headline-grabbing issues. Domestic violence is an enduring and ugly issue that lacks a fully effective public policy response for complex reasons. It's imperative to direct public and political attention towards combating domestic violence for the same reason that it's challenging: domestic violence is a persistent and tragic problem requiring intensive resource investment. China faces greater barriers in sustainably tackling domestic violence, but for victims in both the US and China, service provision is partially dependent on political will and public outrage. Neither option is particularly comforting for those who face abuse regardless of the legislative climate.