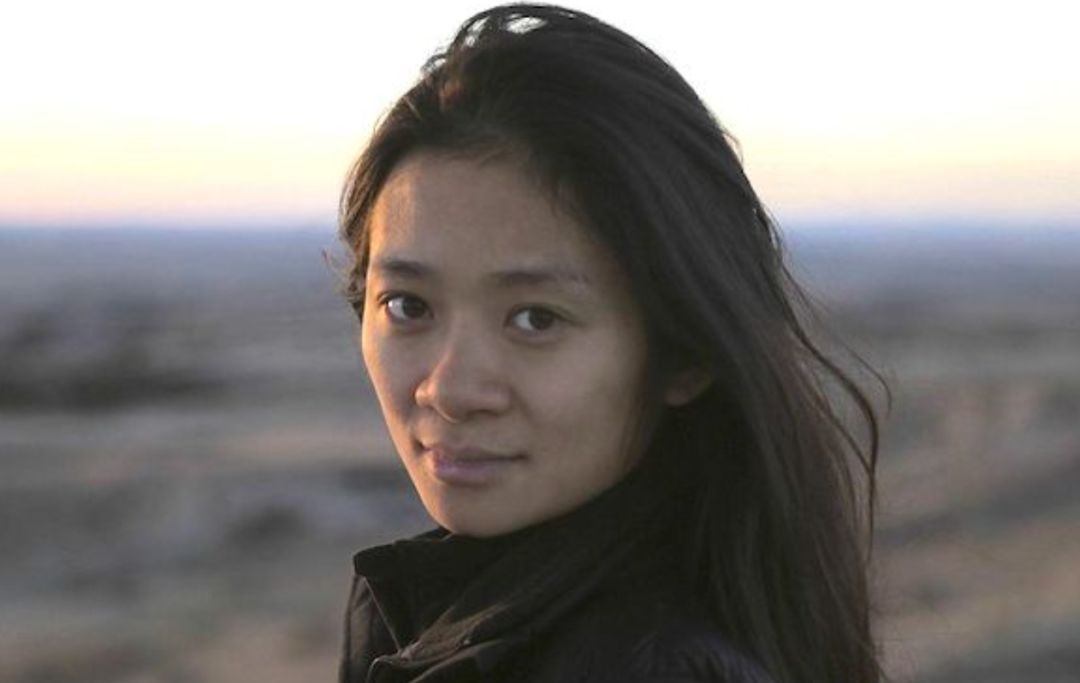 Chloé Zhao made history.
She made history by clinching – as the first woman of colour, and second woman in the show's history – the Best Director award at the 93rd Academy Awards, this past weekend. Nomadland – which she directed – also swept two other prominent awards, including Best Picture and Best Actress (Frances McDormand), and was nominated for three further awards.
Zhao also won the Golden Globe, Golden Lion, and the People's Choice Award at the Toronto International Film Festival. She was slated to direct the Marvel superhero film Eternals – amongst the few women of Asian origin to have spearheaded a blockbuster with the entertainment and arts conglomerate.
Yet her illustrious accolades do little justice to her rather outstanding upbringing and career. Born and raised in Beijing, she barely spoke English when sent by parents to board at Brighton College in Britain at the age of 14. Upon graduating from high school in Los Angeles, she attended Mount Holyoke College, an exclusive women's liberal arts college in Massachusetts. She majored in political science – then became an independent filmmaker.
Zhao is an inspiration – in her overcoming language and cultural barriers; in her dismantling expectations and glass ceilings concerning what women of colour can or cannot do; in her telling the extraordinary stories of ordinary people, with an impeccable attention to detail and compassionate sympathy for the downtrodden; in her willingness to take artistic risks whilst retaining elegance and class in her work.
She personifies the successful story of a third culture citizen: someone who has found Home in more places than one – very much like the nomads, the protagonists in her tour de force. She exemplifies what it could mean to be a successful Chinese-American – someone who can connect with her roots and history, whilst embracing the vibrant and open culture in which she has settled.
Indeed, at a time when anti-Asian American vitriol and bigoted violence are rapidly escalating throughout America; when Sino-American relations have seemingly reached new lows in view of flaring tensions and escalating rhetoric from both sides of the Pacific, Zhao's story – in both theory and ideal terms – should serve as an aspirational role model for many, and as a vital sign of the importance of multi-cultural exchange.
Yet, whilst Zhao has enjoyed a triumphant reception in America, the reception of Zhao in her native country has been less-than-positive – hostile, even.
Initially glowing reviews of the movie and her successes at the Golden Globe quickly gave way to vehement backlash from outraged internet users – reason? Inquisitive netizens had trawled through the archives to uncover an interview with Filmmaker in which Zhao seemingly criticised China – she was recorded as declaring, China was "a place where there are lies everywhere", a line that has since been removed from the article. Zhao found herself the brunt of Chinese nationalism; her reception in China is an epitome of how much jingoistic sentiments had precipitously festered in certain quarters of Chinese society.
Some branded Zhao a "traitorous female director" ("賣國女導演"), whilst others labelled her an "Anti-Chinese actor" ("辱華分子"). Weibo and WeChat were flooded with inflammatory comments calling for the boycotting of the movie.
Hu Xijin, the Editor-in-Chief of Global Times, emerged as a surprisingly moderate voice of reason, congratulating Zhao's recent success in a tweet where he praised her for being an "excellent director".
Sunday evening was an eerily muted night (morning) for Zhao in her country of birth.
~
The backlash towards Zhao is noteworthy, for several reasons.
The first is that it reflects a significant departure from the kind of nationalism espoused in the early years of the past decade – including the nascent days of Xi Jinping's tenure. The classic narrative had been largely ethnocentric: that the successes and achievements of all Chinese – even members of the overseas Chinese diaspora and community – are worth celebrating. Such championing would persist irrespective of political orientations and personal values – Jeremy Lin, the son of Taiwanese migrants to the United States, was received with exuberance on mainland China. In 2012, the audience for NBA games surged by nearly 40% in China over the previous season, with leading sports MNCs, e.g. Nike and Adidas, leaning heavily upon Lin's cult of personality in their apparel.
Nine years down the line, the dominant rhetoric in China chastises Zhao for being a "turncoat" that has "sold out" to the West by burying her ethnic and political heritage. Zhao's ethnicity is well-noted, though netizens remain dissatisfied with her "loyalty," with individuals flagging her as "Chinese in name only" through the derogatory epithet "Yellow Skin, White Heart." To qualify for nationalistic pride in 2021, requires one to do far more than merely be Chinese. It's not good enough to appear, to speak, to act, to be a member of the Chinese diaspora – one must also embrace the orthodox, "politically correct" values and imaginary undergirding the modern Chinese nation. The political turn in nationalism – from an originally largely ethnically delineated concept – is both apparent and alarming.
The second reason, is that despite her individual experiences and accomplishments – which render her a paragon of "fighting spirit", Zhao's background has effectively rendered her a foreigner in the eyes of many.
This is again a remarkable shift – generations of Chinese youth had travelled abroad in the aftermath of the Cultural Revolution, to return to their native country with veneration and distinction. Indeed, till this very day, the Communist Party remains adamant on the need to recruit and attract scholars, writers, artists who had emigrated abroad from the country. For decades, having a Western education and background, the adoption and articulation of liberal, "pro-West" values, had been widely accepted – if not put on a pedestal.
Yet Zhao's cosmopolitan ideals, her open courting of "American" ideals of individualism and pursuit of freedom, and her past acts and gestures at large have been construed by her zealous critics as supposed evidence of her being a "double-faced American dog." Double-facedness ("雙面人") is, notably, a trope wielded against individuals perceived to be playing both sides of the Sino-American rivalry – a label oft-slapped onto those who have acted as the go-between and moderating voices between two increasingly opposed parties.
Finally, Zhao's success story could have been an emphatic rebuking – a definitive negation – of the Eurocentric thesis that only white directors could produce commercially successful movies. Nomadland was both critically and popularly acclaimed for offering a unique, tender critique of the modern condition in America. Zhao reclaimed territory that had long been foreign to "foreigners" to the country – the stories of the disempowered, of the unglamorous constituents of the afterthought to the movers and shakers in the United States. And indeed, for far too long, the arts of Hollywood and large studios had been dominated by privileged, old white men. Amidst a sea of the privileged, Zhao was the much-needed counter-example – the success story that speaks to Asian females in the arts and entertainment industry.
This was why, perhaps all the more so, the backlash in China towards Zhao is deeply unconducive towards the country's international image and soft power projection – it reinforces the (arguably exaggerated) belief, held by an increasingly significant population, that China is packed to the brim with anti-Western nationalism. This perception is not wholly correct.
Take a gander at Shanghai – the cosmopolitan malls in Pudong, or the vivacious shops and outlets lining the Bund; or the hustling-and-bustling Futian district in Shenzhen, where Western brands blend flawlessly in with domestic counterparts. The resentment towards Western culture, media, and brands certainly exists, yet cannot and should not be taken as emblematic of the entirety of a 1.4-billion people.
~
"People are born benign." ("人之初,性本善"), Zhao noted in her speech.
We can only hope that Zhao's vision – as encapsulated by this age-old epithet – does in fact hold true. Men are born benign, yet can be easily corrupted. We must stay vigilant against the dangerous undercurrents of virulent hyper-nationalism – to stay open-minded and open, even if the opposite is more tempting.