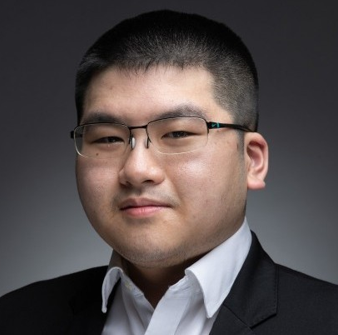 Brian Wong
DPhil in Politics candidate and Rhodes Scholar at Balliol College, Oxford
Brian Wong is a DPhil in Politics candidate and Rhodes Scholar at Balliol College, Oxford. They are the Founding Editor-in-Chief of the Oxford Political Review, founder and leader of multiple NGOs in Hong Kong and Myanmar, and a writer on US-China relations and China's rise.
Sep 30, 2022

U.S. and Chinese officials have grown accustomed to barbed exchanges in the public forum. It would seem that the minds of the two nations are diverging to opposing extremes. While a U.S.-China schism is undeniable, the world of academia is operating at a different wavelength than their government counterparts.

Sep 19, 2022

The last two years of COVID-regulated trade with China have drastically changed China's economic and social capital on the world stage. China must be proactive in inviting foreign business back in or risk their former partners losing interest.

Aug 26, 2022

It is counterproductive to set China and the 'West' up as rivals locked in an existential struggle over values. In light of the increasingly polarized views of the East and the West, it is crucial to steer clear of political absolutism to have a more truthful understanding and practical progress on a range of issues such as policy, education, health, etc.

Aug 18, 2022

A China-U.S. military altercation and violence over Taiwan ought to be avoided. Several steps must be taken by both sides to ensure global stability, such as maintaining core values like patience, pragmatism, and some degree of empathy for different parties' perspectives.

Aug 02, 2022

China's economy has weather the pandemic as well as any other nation's has in the last few years, but the future seems uncertain as the world order is reshuffled as borders and regulations return to pre-outbreak norms.

Jul 29, 2022

NATO's global hegemony has gone unchallenged since the fall of the USSR decades ago. Now, with China's rise to global prominence and arguably the second most powerful nation in the world, can NATO avoid another Cold War-style showdown on the global stage?

Jun 24, 2022

Twenty-five years on from Hong Kong's handover to China, the special administrative region undoubtedly still has a role to play still in mediating Sino-American relations.

Jun 17, 2022

Russia vs. the world seems to be the story of 2022, and so far the retaliation of the West against Russia has been economic and financial. China has observed how the global finance infrastructure has been weaponized, and now must consider how to secure itself from the potential wrath of Western powers it is at odds with.

May 27, 2022

The crisis in Ukraine has arrested the world's attention, especially in regards to relations with Russia. In the U.S. this has revealed a multitude of opinions about America's threats and enemies abroad from other global powers such as China.

May 26, 2022

The pandemic continues to cause disruption in society across the world, and despite the seemingly universal desire to end the precautions, China and the U.S. have done little in setting an example for the world to follow.