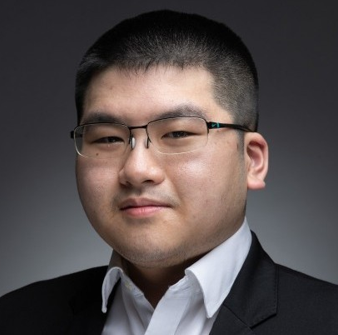 Brian Wong
DPhil in Politics candidate and Rhodes Scholar at Balliol College, Oxford
Brian Wong is a DPhil in Politics candidate and Rhodes Scholar at Balliol College, Oxford. They are the Founding Editor-in-Chief of the Oxford Political Review, founder and leader of multiple NGOs in Hong Kong and Myanmar, and a writer on US-China relations and China's rise.
Dec 02, 2022

Indonesia famously played host to Joe Biden and Xi Jinping's first face-to-face meeting of Biden's presidency; a milestone in the great power rivalry between East and West. Historically, Indonesia has also been the site of another major international summit - the Bandung Conference which produced a network of "non-aligned" states. Each of these events is a mirror of our modern times as Southeast Asia's medium-sized powers seek to navigate a contentious climate between the U.S. and China's competing influences.

Nov 22, 2022

Though Biden and Xi's first face-to-face meeting since Biden's presidential term began came with offers of civility and friendship, there remains much work to be done if the U.S.-China rivalry will be toned down within Biden's first term.

Oct 21, 2022

China's capacity to help end the conflict in Ukraine has been left in the realm of speculation due to the nation's official stance of neutrality toward the situation. If China were to step up efforts to actively broker a resolution, these are the following steps they may take.

Oct 20, 2022

The nature of U.S.-China relations have become increasingly polarized since the mid-2010s. It seems like both sides sit on opposite sides of a spectrum, when in reality, both nations exert influence and control over resources and neighbors that could be organized to work well together.

Sep 30, 2022

U.S. and Chinese officials have grown accustomed to barbed exchanges in the public forum. It would seem that the minds of the two nations are diverging to opposing extremes. While a U.S.-China schism is undeniable, the world of academia is operating at a different wavelength than their government counterparts.

Sep 19, 2022

The last two years of COVID-regulated trade with China have drastically changed China's economic and social capital on the world stage. China must be proactive in inviting foreign business back in or risk their former partners losing interest.

Aug 26, 2022

It is counterproductive to set China and the 'West' up as rivals locked in an existential struggle over values. In light of the increasingly polarized views of the East and the West, it is crucial to steer clear of political absolutism to have a more truthful understanding and practical progress on a range of issues such as policy, education, health, etc.

Aug 18, 2022

A China-U.S. military altercation and violence over Taiwan ought to be avoided. Several steps must be taken by both sides to ensure global stability, such as maintaining core values like patience, pragmatism, and some degree of empathy for different parties' perspectives.

Aug 02, 2022

China's economy has weather the pandemic as well as any other nation's has in the last few years, but the future seems uncertain as the world order is reshuffled as borders and regulations return to pre-outbreak norms.

Jul 29, 2022

NATO's global hegemony has gone unchallenged since the fall of the USSR decades ago. Now, with China's rise to global prominence and arguably the second most powerful nation in the world, can NATO avoid another Cold War-style showdown on the global stage?