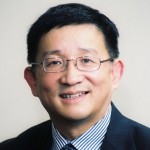 Cheng Li
Director, John L. Thornton China Center, The Brookings Institution
Cheng Li is Director and Senior Fellow of the John L. Thornton China Center at The Brookings Institution. His latest books include "Middle Class Shanghai: Reshaping U.S.-China Relations", "Chinese Politics in the Xi Jinping Era: Reassessing Collective Leadership" (2016) and "The Power of Ideas: The Rising Influence of Thinkers and Think Tanks in China" (forthcoming). Li is also the author of the forthcoming book "Middle Class Shanghai: Reshaping U.S.-China Relations".
Apr 18, 2018

In April 2017, President Xi Jinping designated three counties in Hebei Province as the "Xiong'an New Area." This special development area is crucial for Xi's "new era" ¬–– and for his legacy. The success or failure of Xiong'an could affect his new vision for China's development.

Sep 18, 2017

If many analysts prove correct in their forecasts, China's military leadership will undergo the largest-ever turnover of military elite in the history of the People's Republic of China (PRC) at the 19th Party Congress this October.

Sep 01, 2017

In addition to its well-known economic progress, the Chinese state has made conscious efforts to cultivate an advanced legal framework that promotes the growth of a diverse and inclusive society. However, recent political moves censoring LGBT content may be forcing the country backward.

Aug 24, 2017

Patterns in leadership reshuffling in the lead-up to the 19th National Party Congress—especially at the provincial level—clearly reveal the coming-of-age of the CCP's sixth generation of leaders.

Apr 27, 2017

Xi Jinping's administration has emphasized the promotion of leaders who have worked in China's poorest and most remote provinces, or "hardship" regions. But not all emerging heavyweights with experience in hardship regions are Xi Jinping's protégés. In fact, some have strong personal ties to Hu Jintao (胡锦涛) and Li Keqiang (李克强).

Apr 19, 2017

Though the Chinese leadership has labored over the past three decades to instill rules and norms into its elite selection process, concerns have persisted over the effectiveness and durability of these nascent institutional mechanisms. What institutional limitations and political barriers stand in the way? The selection of ethnic minority leaders provides a good case study that sheds valuable light on these questions.

Apr 05, 2017

The best way for these two leaders to break the proverbial ice—and nurture a sincerely cooperative mood—could be to share personal experiences related to U.S.-China relations, including their family stories. Even from an outside observer's perspective, some simple anecdotes could help illustrate these two leaders' long-standing goodwill towards a healthy and constructive relationship between their respective nations.

Mar 30, 2017

At a time when male-dominance in political leadership is being challenged in many parts of the world, the PRC public is likely to take greater notice of the gender imbalance within China's political elite. Although the PRC party-state system has successfully incorporated a broader range of backgrounds and viewpoints over time, China lags behind global trends in elevating female leaders. Unless Xi and the CCP leadership prioritize vigorous institutional reforms to address this issue now, the insufficient representation of women leaders will remain a notable deficiency of the PRC party-state system for the years to come.

Feb 21, 2017

Can business leaders become central players in the Chinese Communist Party (CCP) leadership? The recent rise of provincial chiefs (governors and provincial party secretaries) who have experience as top commanders of state-owned enterprises (SOEs) suggests that these individuals will play a more pronounced role in Chinese politics in the years ahead.

Jan 26, 2017

China's "revolving door" has largely operated in one direction, with retired senior party officials moving into think tanks but the reverse rarely occurring. However, Chinese president Xi Jinping's recent remarks and actions suggest that a full-fledged "revolving door" will become a mainstay of Chinese think tanks in the near future.