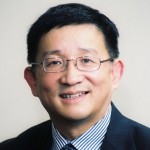 Cheng Li
Director, John L. Thornton China Center, The Brookings Institution
Cheng Li is Director and Senior Fellow of the John L. Thornton China Center at The Brookings Institution. His latest books include "Middle Class Shanghai: Reshaping U.S.-China Relations", "Chinese Politics in the Xi Jinping Era: Reassessing Collective Leadership" (2016) and "The Power of Ideas: The Rising Influence of Thinkers and Think Tanks in China" (forthcoming). Li is also the author of the forthcoming book "Middle Class Shanghai: Reshaping U.S.-China Relations".
Dec 04, 2014

The "New Type of Great Power Relations" enables China to establish a code of conduct to protect its core interests, but the U.S. has not completely adopted it out of protection of its own geopolitical allies. For greater endorsement China should advance the interests of smaller nations in the Asia-Pacific, and the U.S. should move beyond its Cold War, realist mentality.

Mar 03, 2014

As President Xi implements his reform agenda, Cheng Li evaluates the fantastic opportunities and potentially enormous risks that lie ahead for the world's second-largest economy.

Nov 04, 2013

The pessimistic outlook on China's Third Plenum fails to capture the leadership's momentum, sense of urgency, and collective understanding of the need to embark on big, bold and broad reforms to gain public support before it's too late, write Cheng Li and Ryan McElveen.