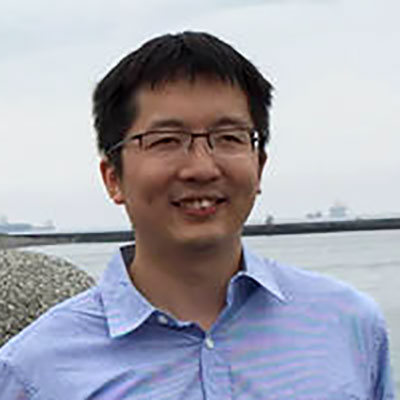 Li Zheng
Assistant Research Processor, China Institutes of Contemporary International Relations
Li Zheng is an Associate Research Processor at the Institute of American Studies, China Institutes of Contemporary International Relations.
Sep 11, 2019

After the United States officially withdrew from the Intermediate-Range Nuclear Forces Treaty, U.S. Defense Secretary Mark Esper said that the country hopes to deploy medium-range missiles in Asia. This remark quickly sparked widespread controversy, and most countries don't want to see the terrible scene of a missile race in the region.

Jul 29, 2019

The most recent white paper released by the Chinese government signals its explicit intentions to build up the PLA transparently and install it as a force for global peace-keeping, not military hegemony.

Jul 05, 2019

The recent US cyber-attack on Iran, in retaliation for the downing of its drone, raises new questions for the militarization of cyberspace: what are the norms governing cyber war? What are the implications for international cooperation on the global Internet? How can governments stop cyber-attacks from escalating in unpredictable ways? These matters greatly concern the US and China.

Jun 21, 2019

Sino-US relations are not only tense, but dangerously rigid — in the US, a "tough on China" or even Cold War attitude is now the norm. To avoid a worst-case scenario of confrontation, both sides need to conduct urgently needed repairs to their neglected mutual ties.

May 27, 2019

Trump's attacks on Huawei open the door to the long-term "decoupling" of Chinese and US cyberspace. Will this separation of the two countries' tech industries achieve US goals? Or will it introduce political meddling into the previously free and open environmental of innovation in America's digital economy, while reducing global trust in US tech giants?

May 16, 2019

A racially charged speech by a senior US State Department official has revived the controversial "Clash of Civilizations" thesis. But despite the Trump administration's provocative re-definition of China as a strategic competitor, the long-term benefits of Sino-US cooperation will show this "clash" to be a false narrative.

Apr 08, 2019

The two Boeing crashes of recent months show the risks and complications entailed by an increasingly globalized industrial chain. China and the US should use the incident as a trigger to scrutinize their manufacturing processes, including the usage of automation and artificial intelligence, and build novel cooperation mechanisms to prevent future accidents.

Mar 29, 2019

Despite numerous controversies, genetic engineering has become a hotspot in the biotech industry. With this technology gradually maturing, its accompanying problems and controversies will also expand. This scientific frontier will undoubtedly create a serious issue for China and the U.S.

Mar 07, 2019

A technological cold-war seems to have arisen alongside the China-US trade war, but this may not be a sustainable long-term strategy. If this continues, wagers of the tech cold war can expect to face consequences.