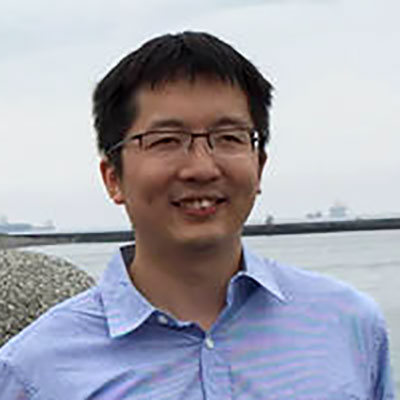 Li Zheng
Assistant Research Processor, China Institutes of Contemporary International Relations
Li Zheng is an Associate Research Processor at the Institute of American Studies, China Institutes of Contemporary International Relations.
Jun 20, 2017

Both countries must put the common security threat ahead of developing their own cyberweapons — further strengthening cooperation on cyberthreat information sharing, giving full play to the technological advantages of each country's enterprises in such collaboration to reduce mutual suspicion and misunderstanding.

Apr 18, 2017

Trump's eagerness to boost the military's role in his foreign strategy may well mean tougher positions or even adventurous moves in the South China Sea and on the DPRK nuclear issue, which will not only stimulate sensitive regional situations but also increase risks of an arms race or even confrontation with China.

Nov 23, 2016

Despite Donald Trump's potentially passive attitude toward international governance and international cooperation, China and the US need collaboration in cyberspace. The threats and potential risks in cyberspace brook no footdragging, they are clear and present dangers. China-US cooperation in cyberspace not only helps all of humanity share Internet dividends, but it is also in both countries' fundamental interest.

May 15, 2015

Fear-mongering about efforts to improve Internet security ignores an important reality: The new rules may bring bigger and better opportunities for cooperation between Chinese and American technology firms.

Aug 15, 2014

Alibaba's upcoming IPA shows that China's economic rise will not only benefit the Chinese people, but also provide more opportunities for US and the world, writes Li Zheng.

Jun 05, 2014

The US indictment of PLA officials will have a serious impact on China-US cooperation over cyber security. This may be good news for cybercriminals, writes Li Zheng.

May 06, 2014

The issue of cyber warfare and other cyber security incidents is becoming a serious problem for China, and is causing problems with its relations with foreign powers. In particular, China and the US have seen an increase in tensions due to cyber security issues initiated by US intelligence. The two powers should cooperate to avoid future cyber related conflicts.

Mar 21, 2014

Premier Li Keqiang has revealed more information about his 'Likonomics' plan, and the future prospects for China's economic reform, writes Li Zheng.

Jun 24, 2013

As the United States seeks to engage China on cyber security issues at the upcoming Strategic and Economic Dialogue; the Obama administration should first outline its domestic cyber regulations.

Mar 08, 2013

The release of the Mandiant report may become an opportunity for China and the U.S. to open a pragmatic dialogue on cyber issues as well as in the military area, writes Li Zheng.