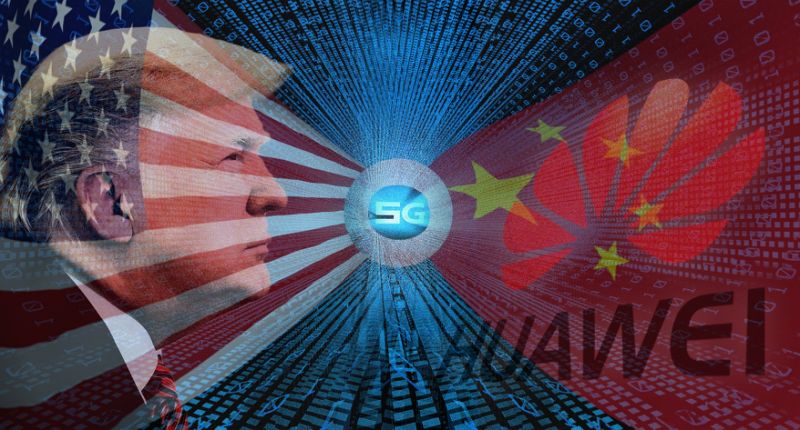 During the latest round of China-US trade negotiations, Mr. Trump was quoted as saying something new about China's Huawei and 5G technology. On Twitter, he expressed the hope that 5G, even 6G, could be built in the US as soon as possible. He also hoped that the US would win through competition and not by blocking more advanced technologies. When asked by a Chinese journalist in the White House, he said that he did not want to ban any foreign firms on security grounds and would consider solving the Huawei issue as part of the trade negotiations with China.
Obviously, these new views by Mr. Trump contradict previous US government positions. According to media reports, the White House planned to issue a new executive order in February, which bans any use of Chinese equipment in US mobile telecommunication networks. The ban would be an expansion of the provisions in the 2018 National Defense Authorization Act, and make America officially off-limit to Chinese telecommunication technology. But such an executive order is still pending and, more importantly, Mr. Trump seems to have changed his mind.
In fact, some US allies have already changed their attitude towards Huawei and 5G. New Zealand Prime Minister Jacinda Ardern said that she would not ban Huawei from 5G development in her country. A senior German official said that his government preferred to let Huawei build a high-speed broadband system in Germany. An official heading UK's National Cyber Security Center said that security risks posed by Huawei were manageable after all. The main reason for such a change of attitude is that waging a technology cold-war may not be a sustainable long-term strategy.
However, US supporters of a tech cold-war believe that the most direct and effective way to prevent China from becoming a technology giant is to deny China's access to advanced European and American technologies. Failure to execute such a strategy with a new technology revolution would mean the US would have its last opportunity squandered. They believe that, motivated by a common security concern, the American public plus industry and allies around the world will rally behind this move.
Unfortunately, their views not only fail to resonate with the basic laws of technology progress, but also underestimate the human instinct to maximize gains. Technology progress requires a free and uninterrupted flow of information, capital and human talent, as well as an open and enabling environment. The makers of new technologies want to see their products and services spread in a globalized marketplace, free from the interference of politics. If their new-tech products face undue constraints overseas, they would find financial support for their firms dwindle, which would in turn prolong the cycle for new products to enter the market.
Take 5G for example. If a US firm cannot get its 5G-based products or services into China, investors will lower the firm's growth ceiling and downgrade its potential value. As a result, the firm will have to slow down in expansion and thus risk being overtaken by competitors.
What is more, the speed with which technology disseminates is visibly faster. Even if the US imposes compulsive restrictions on China's access to a new technology, it will still prove difficult to prevent its sale through third parties. Argentina is now playing the role of a third party, since it bought an enormous amount of American soybeans and sold it to China.
If a tech cold-war between China and the US continues, the phenomenon of third parties taking advantage is bound to flourish. Should the US respond by expanding its list of tech embargoes, it can only find its overseas technology market diminish and its firms' international competitiveness weaken, thus posing a thorny paradox for the country.
More importantly, a tech cold-war offers no fundamental answer to the narrowing technology gap between China and the United States. China's hi-tech industry has basically caught up with the US, as its indigenous R&D capacity has come of age. US restrictions on China's technology sector can do nothing but serve to be an external driver for stepped-up R&D efforts by Chinese firms.
Another reason for the narrowing technology gap is the US neglect of R&D input and investment in basic science. For years, a military spending splurge has nibbled away government investment in science and technology, and eroded the country's capacity to build a new generation of infrastructure. In comparison, China has opted for peaceful development and limited its military spending to the level that will not overburden its finances, but allow more resources to flow to the R&D of civilian technologies.
Mr. Trump has seen these and other problems for sure. The ongoing tech cold-war, which smacks of a fantasy in the first place, is destined to repeat history. Proponents of the strategy are convinced that it will succeed as much as it did when the US went all out to contain the Soviet Union. Unfortunately, the world has long since changed from what it was 50 years ago. Thanks to globalization, countries have formed a highly-interconnected network; when one way is blocked, others will still find ways of making it happen.