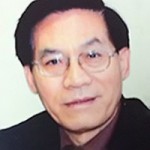 Ma Shikun
Senior Journalist, the People's Daily
Ma Shikun is a senior commentator at the People's Daily.
Mar 10, 2020

While a live animal market in Wuhan, Hubei Province, has been widely cited as the source, this has yet to be conclusively proved. The ultimate answer should be used to stop the epidemic, not to place blame.

Feb 19, 2020

Accolades flow from around the world as an unparalleled effort is made to contain the epidemic. Many countries offer to help as the central government pledges transparency.

Feb 04, 2020

United States stretches reason past the breaking point as it applies pressure to the company. Britain is adopting the technology anyway, while Meng Wanzhou's rights continue to be violated in Canada.

Jan 13, 2020

Experts at a recent Global Times forum shared diverse views and framed China-U.S. issues in different ways. But the wisdom of Henry Kissinger continued to resonate and point the way forward.

Dec 17, 2019

Putting yourself in others' shoes may bring surprises. A China expert explores what makes countries tick, and what drives their perceptions.

Oct 24, 2019

Positive feedback is abundant about the Belt and Road Initiative and China's motives for introducing it, suggesting that the negative attitude of the United States so far is unfounded.

Sep 27, 2019

Despite pressure from President Trump to leave China, American businesses appear to be reluctant to do so. After years of operating profitably in China, and with no viable alternative country to which to transfer operations – including the United States – American businesses will make the financially smart choice of staying put.

Sep 02, 2019

Two letters recently submitted to the United Nations by different groups of Ambassadors reveal deeply conflicting views of the same situation: conditions at the education and training centers in Xinjiang. A closer look reveals that, as opposed to the dominant view in the west, the education and training centers both uphold the human rights of their participants and have been effective in curbing terrorism.

Aug 09, 2019

As Trump's "America First" policy and his penchant for unilateralism drives a wedge between the U.S. and Europe, Europe and China are coordinating and growing closer as they push back against unilateralism.

Jun 20, 2019

The US has recently accused Chinese scientists and scholars of stealing technological secrets — but this anxiety is nothing new. Ma Shikun recounts his own experiences and those of other Chinese journalists subjected to suspicion in the US over the past two decades.