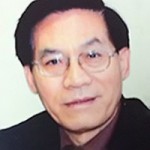 Ma Shikun
Senior Journalist, the People's Daily
Ma Shikun is a senior commentator at the People's Daily.
Feb 28 , 2019

Trump's selfish and erratic behavior puts increasing strain on the relationship.

Jan 15 , 2019

If the US really cared about Africa, it wouldn't make Africans choose between it and China.

Dec 20 , 2018

Scholars believe that it is not advisable to compromise with or to just confront the U.S., but common rules of the game should be established.

May 24 , 2018

As the more powerful of the two countries, it falls to the US to compromise so the summit can be a success.