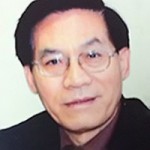 Ma Shikun
Senior Journalist, the People's Daily
Ma Shikun is a senior commentator at the People's Daily.
Oct 25, 2017

Former US President Jimmy Carter has offered to travel to North Korea to defuse the nuclear crisis. President Trump should take him up on his offer.

Oct 11, 2017

The threats of military force and sanctions have failed to produce the desired outcomes. It is imperative that the Trump administration listen to reason and take a pragmatic approach.

Aug 03, 2017

The U.S. House of Representative passed the National Defense Authorization Act (NDAA), a provision that allows for mutual stationing by military vessels between the United States and Taiwan. The President should veto the Act in the interest of smoothing the development of China-U.S. relations along with his own foreign policy agenda.

May 09, 2017

The new US leader has become more pragmatic about Beijing and established a good rapport with President Xi Jinping, but his approach to Taiwan, the One China policy and North Korea have failed to reassure many Chinese observers.

Mar 17, 2017

The nation's military spending is lower than the world's average, and far below the US defense budget. China has no appetite for external expansion for an arms race, but for the sake of its own safety, it should properly increase the spending on defense as the national economy grows.

Jan 19, 2017

Unlike in the confrontation 1970s, China and Russia have established a comprehensive strategic partnership and see eye-to-eye on key international issues. The US and Russia, meanwhile, have many strategic conflicts and are unlikely to develop a close relationship, despite President-elect Trump's possible wishful thinking.

Jul 08, 2016

In the past 20 years, the Philippines reached and signed at least six statements and agreements with China on peaceful settlement of the South China Sea disputes through negotiations. The current unilateral arbitration – deemed illegal by China and at least 60 other countries – is a ploy to legalize its illegitimate seizure of Chinese territory and deny China's sovereign claims and maritime rights.