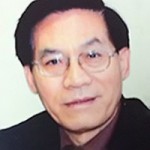 Ma Shikun
Senior Journalist, the People's Daily
Ma Shikun is a senior commentator at the People's Daily.
May 09 , 2017

The new US leader has become more pragmatic about Beijing and established a good rapport with President Xi Jinping, but his approach to Taiwan, the One China policy and North Korea have failed to reassure many Chinese observers.

Mar 17 , 2017

The nation's military spending is lower than the world's average, and far below the US defense budget. China has no appetite for external expansion for an arms race, but for the sake of its own safety, it should properly increase the spending on defense as the national economy grows.

Jan 19 , 2017

Unlike in the confrontation 1970s, China and Russia have established a comprehensive strategic partnership and see eye-to-eye on key international issues. The US and Russia, meanwhile, have many strategic conflicts and are unlikely to develop a close relationship, despite President-elect Trump's possible wishful thinking.

Jul 08 , 2016

In the past 20 years, the Philippines reached and signed at least six statements and agreements with China on peaceful settlement of the South China Sea disputes through negotiations. The current unilateral arbitration – deemed illegal by China and at least 60 other countries – is a ploy to legalize its illegitimate seizure of Chinese territory and deny China's sovereign claims and maritime rights.

Mar 23 , 2016

Mainland buzz about the Republican frontrunner is less about Trump than it is a reaction to US attitudes about China, and his "fans" are really sending a coded message.

Nov 18 , 2015

As the President of the United States while relations between the U.S. and China normalized, former President Jimmy Carter has enjoyed popularity among Chinese. However, it is his profound understanding of Chinese systems that maintains his appeal.

Nov 04 , 2015

US actions in the South China Sea are an overreaction to China's legitimate and civil-oriented reef-building there, and even its allies are less than enthusiastic. The age of hegemonism is consigned to the past, and any country that moves in reckless disregard of that will face the consequences at its own peril.

Sep 07 , 2015

Apart from meeting China's own defense needs, the activity is also based on a 1987 request from the United Nations. By constructing civilian facilities on the islands and reefs in a transparent way, China is contributing to navigational safety and raising the level of maritime cooperation in the region.

Aug 06 , 2015

The Philippines manipulative and dishonest actions in the South China Sea have tried Beijing's patience too far, and perhaps that of the United States as well.

Jul 24 , 2015

By Taking China to the International Court over Huangyuan Island, the Philippines makes trouble out of nothing.