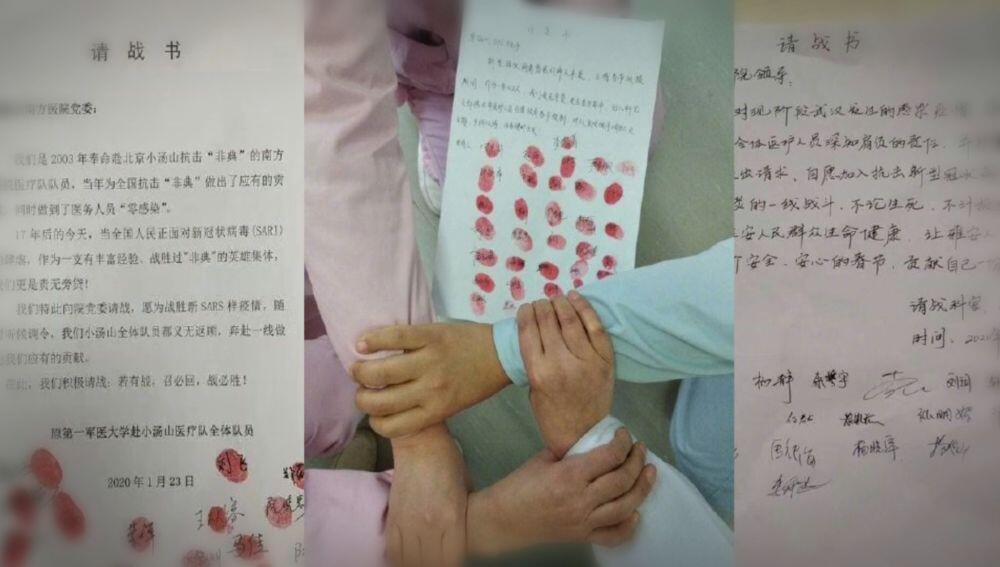 China has been highly commended by the international community for its determination and concrete action to combat the COVID-19 epidemic.
On Jan. 23, Japanese Prime Minister Shinzo Abe made a statement to the Japanese parliament that the country is ready to support and strengthen cooperation with China in the fight against the coronavirus.
Pakistan's Prime Minister Imran Khan pledged to mobilize medical resources nationwide to provide assistance to China.
South Korean President Moon Jae-in described China's difficulties as South Korea's own, and said his country would spare no effort in providing assistance and cooperation.
Myanmar State Counsellor Aung San Suu Kyi said her country stands ready to give its all-out support to China to overcome the challenges.
Singapore Prime Minister Lee Hsien Loong expressed readiness to cooperate closely with China in combating the epidemic.
Sri Lankan Prime Minister Mahinda Rajapaksa led a number of cabinet ministers, lawmakers and members of the public in a prayer for China recently in the fight against the outbreak.
Cambodian Prime Minister Hun Sen led a delegation to Beijing and expressed to President Xi Jinping his country's full support and solidarity with China. The leaders of Thailand, Nepal, Mongolia, the DPRK and India also extended support.
Western countries also expressed solidarity. European Commission President Ursula von der Leyen said the EU recognizes and highly respects China's efforts and quick response to the outbreak and expressed the EU's support for China's prevention work. She said the EU is willing to mobilize all available resources to facilitate the ongoing efforts.
Russian President Vladimir Putin said he trusts that the resolute efforts undertaken by China will contain the spread of the epidemic. He added that Russia is ready to provide assistance as necessary. Agencies between the two countries will cooperate closely in a joint effort to eliminate the threat.
U.S. President Donald Trump said in a phone call with Xi that America fully supports China's efforts to combat the epidemic and is willing to send expert teams and provide assistance in various ways. The U.S. is confident in China's economic development, he said.
Meanwhile, many international organizations spoke highly of China's epidemic control efforts and extended a helping hand. Relief donations have been delivered to China in multiple batches, thanks to the generosity of countries such as Japan, the ROK, the UK, France, Germany, Turkey, Pakistan, Kazakhstan, Hungary, Iran, Belarus, Indonesia, Russia and the United States.
Foreign companies operating in China also made active donations. Partial calculations show they have donated more than $1 billion collectively.
World Health Organization Director-General Tedros Adhanom Ghebreyesus appealed to members for $675 million in donations to finance the fight globally. According to a German media report, the Bill and Melinda Gates Foundation has pledged $100 million.
Tedros is particularly notable for his fair and objective assessment, his support for China's prevention and control efforts and his opposition to the overreactions and hyperbole that unduly stoke fear. International travel and trade restrictions are unwarranted, he said, adding that "the only way we will defeat this outbreak is for all countries to work together in a spirit of solidarity and cooperation."
Stigmatization and racism should have no place in reports about international support for China's efforts. The Wall Street Journal published an opinion article titled "China is the real sick man of Asia," which claimed that the epidemic would explode into a global pandemic and there was no way to contain the fallout of China's economic meltdown.
The sinister perspective drew an outpouring of criticism from netizens in the U.S. One commented that the article was pathetic and gross, as an ordinary flu strain in 2019 had claimed more than 8,000 American lives. As of Feb. 8, the total COVID-19 death toll was 811.
The international community has spoken highly of China's efforts to combat the epidemic primarily from the following perspectives:
First, the strong commitment of the government and full mobilization of the people. The central government has put epidemic control and prevention at the top of its agenda and is mobilizing people across the country in the fight against the epidemic under the leadership of the central government. The decision lock down the city of Wuhan and later impose travel restrictions over all of Hubei province was not made lightly, and other localities have been instructed to provide support and assistance to Hubei.
As of Feb. 9, 154 medical teams and 18,700 medical personnel have traveled to Hubei, along with large amounts of medical supplies and necessities for daily life.
The government also announced that travel via high- speed railways, roads and waterways is subject to partial or full suspension across the country, and school openings have been delayed to contain the epidemic. It has become a catchphrase among Chinese people that "staying at home, quiet and alone, contributes to fighting the virus."
Second, stringent measures have been rolled out that truly walk the walk. In Wuhan, two hospitals that could each accommodate 2,600 patients were built in 10 days. Another three mobile hospitals were established to admit thousands of patients. Meeting venues, campuses, school dorms and hotels have been turned into makeshift hospitals. Patients have been admitted based on the severity of their symptoms, in line with official guidance stating that "all patients must be admitted to hospitals and treated." Starting on Feb. 8, Wuhan dwellers were required to measure their body temperatures daily and report the readings.
Third, information sharing is transparent and accessible. Admittedly, at the outset, local governments were found wanting on transparency. This problem has been addressed. Now, information is reported on the severity of the epidemic, number of patients by category of severity, the death toll and suspected or probable cases. The status of discharged patients is also reported on daily basis. News conferences with healthcare professionals are a daily occurrence. Questions are asked and tips on prevention and control are shared. The central government is adamant that it will punish any concealment or underreporting.
China has been releasing up-to-date information to the WHO in a responsible and transparent manner, and it has invited a WHO team of experts to conduct field visits to China. These experts noted that viruses of various kinds are a dangerous enemy of human life.
China's fight against the epidemic will contribute to the cause of global public health and safeguard the lives of people around the world. UN Secretary-General Antonio Guterres commended China for its massive efforts, saying it deserves special thanks and respect.