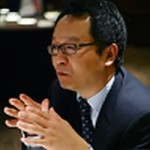 Zhang Jun
Dean, School of Economics, Fudan University
Zhang Jun is Dean of the School of Economics at Fudan University and Director of the China Center for Economic Studies, a Shanghai-based think-tank.
Jul 04 , 2016

The accuracy of China's official GDP and growth rates has long been a hotly debated topic, with the detention in January of Wang Baoan, the director of the country's National Bureau of Statistics, on graft charges intensifying doubts about the agency's integrity.

Dec 17 , 2015

The International Monetary Fund's recent decision to add the Chinese renminbi to the basket of currencies that determine the value of its reserve asset, the Special Drawing Right, has captured headlines around the world. But the SDR itself has not exactly dominated discussions – much less transactions – since its creation in 1969. So does the decision really matter?

Jan 27 , 2014

Over the last two decades, a consensus about China's growth model has emerged, with observers arguing that a shift to an intensive, efficiency-driven growth is essential. But empirical research reveals a critical flaw in this assessment – namely, that annual efficiency gains in China far exceed those of the US.

Nov 16 , 2013

Zhang Jun examines the factors affecting China's potential rate of GDP growth.

Jul 02 , 2013

Everyone is talking about China's economic slowdown, writes Zhang Jun. But, as Premier Li Keqiang seems to recognize, this trend could actually be beneficial, spurring the structural reforms that China needs.