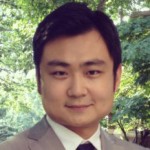 Sean Ding
Founder, Dialogue Group
Sean Ding is founder of the Dialogue Group, a Washington, DC-based international communications consultancy dedicated to improving U.S.-China policy and cultural exchange. Previously, Sean worked for 6 years at The Carter Center, a nongovernmental organization founded by former U.S. President Jimmy Carter.
Feb 24 , 2015

Chinese leaders have advocated for the idea of public diplomacy, however implementation and execution of media and materials have been lacking – an essential aspect of China's branding problems. Sean Ding argues that better branding requires a more open decision-making process, greater awareness of global and cross-cultural communications within the institutions, and ongoing consultation with the intended audience.

Aug 12 , 2014

Government agencies may contribute little to the already frequent exchanges between peoples of the U.S. and China – but where they can add real value is to help young leaders in both countries focus on more important things, such as climate change, terrorism, disease, and poverty.