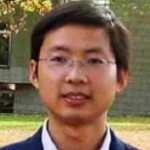 Wang Yuzhu
Research Fellow, Institute for World Economy Studies, SIIS
Wang Yuzhu, Ph.D of economics, is a research fellow at the Institute for World Economy Studies, Shanghai Institutes of International Studies (SIIS). Currently, he mainly focuses on development finance, global finance, China economic reform, Silk Road strategy.
Feb 16, 2022

In China's new development stage, the growth cycle needs to address the structural issues of economic growth and take into full consideration the issues of group equity, intergenerational continuity and climate inclusion.

Oct 18, 2021

The historical promise from the CPC to the Chinese people has been kept. The concept of common prosperity also has significant developmental implications in rebalancing the world economy. It does not mean killing the rich to help the poor.

Aug 27, 2021

Correctly understanding each other's policies will avoid sinking into an infinite negative loop. Speculation about China-U.S. financial decoupling has returned. But politicization of financial matters will only do further damage to the already deteriorating bilateral relationship.

Oct 27, 2020

A new interpretation of China's reform and opening-up is designed to more effectively coordinate the country's economy with the rest of the world. The key to institutionalizing China's domestic market is attracting more international investment.

Mar 12, 2015

The U.S. is concerned over China's new anti-terrorism law due to additional network security regulations that would affect its enterprises in China. Since Chinese governments, banks, and research institutes are almost entirely dominated by foreign IT companies, there is justified concern over domestic cyber security. Strict regulation in law could ensure that all investors are treated equally without favoritism.