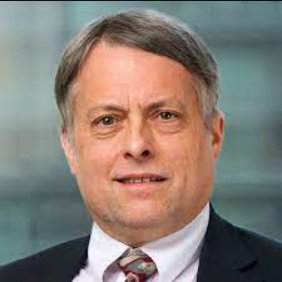 Doug Bandow
Senior Fellow, Cato Institute
Doug Bandow is a Senior Fellow at the Cato Institute. A former Special Assistant to President Ronald Reagan, he is author of Tripwire: Korea and U.S. Foreign Policy in a Changed World and co-author of The Korean Conundrum: America's Troubled Relations with North and South Korea.
Aug 28, 2020

The future of U.S.-China relations remains uncertain, and the upcoming U.S. Presidential elections have the opportunity to fray relations further. Between territorial disputes and cyberwarfare, there are a range of issues on which the two nations must set parameters in order to maintain peace and stability.

Aug 03, 2020

Cooperating over North Korea is essential for both China and the U.S. – not just for the good of the DPRK, but for the Sino-American relationship at large.

Jul 06, 2020

Against the backdrop of a trade war and a global pandemic, the U.S. and China cannot afford war. It is in the best interest of both nations, and America's allies, for the two to meet to better understand each other's interests and priorities.

Jun 07, 2020

As China continues to challenge the U.S., Washington should avoid engaging in inflammatory actions and rhetoric that will undermine its international presence and ultimately empower Beijing.

May 05, 2020

U.S.-China relations have deteriorated gradually under Trump's hawkish China administration and with the COVID-19 pandemic. The 2020 presidential election may worsen relations further if candidates continue seeing China attacks as an easy electoral strategy.

Apr 16, 2020

The coronavirus demonstrates the need for broader cooperation between China and the U.S. Now is not the time to decouple the bilateral relationship.

Mar 06, 2020

From Obama to Trump, US policy towards China has not been productive. The current administration should follow a "humble" foreign policy and regain credibility on the world stage.

Feb 03, 2020

Historically, the US has wielded economic sanctions as a form of coercive pressure, but these efforts have rarely achieved Washington's objectives.

Dec 12, 2019

The demonstrations in Hong Kong reflect the fact that those who grow up in a free society usually want to continue living in one. Whatever the impact of a cradle-to-grave propaganda system in the PRC, it won't work in Hong Kong—or Taiwan.

Nov 27, 2019

China would benefit from a government which eschews coercive monopoly and unnecessary secrecy. That would help the Chinese achieve a future worthy to be called the China Dream.