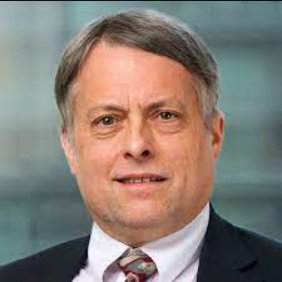 Doug Bandow
Senior Fellow, Cato Institute
Doug Bandow is a Senior Fellow at the Cato Institute. A former Special Assistant to President Ronald Reagan, he is author of Tripwire: Korea and U.S. Foreign Policy in a Changed World and co-author of The Korean Conundrum: America's Troubled Relations with North and South Korea.
Oct 14, 2019

Policymakers in the U.S. grow increasingly worried that China and North Korea are beginning to fortify their relationship, as well as about what the implications of such an alliance would be, but the historically strained relationship between the two nations does not merit incredible concern.

Sep 06, 2019

China may not have been the start of the China-US trade war, but it is a key factor in finishing it. Beijing must consider serious reform if it wants to repair its ties with the U.S. and preserve its ties with the rest of the globe.

Jul 24, 2019

Recent protests in Hong Kong should be seen by Beijing not as an occasion to crack down, but as an opportunity to showcase the PRC's virtues. The ability to persuade others to follow is the ultimate test of leadership.

May 28, 2019

I recently flew to China for an academic conference on some of the geopolitical and security issues dividing Washington and Beijing. I had attended the same event two years before and enjoyed the wide-ranging discussion. The conference was to bring together scholars from throughout Asia and beyond.

Apr 24, 2019

Xi Jinping is expected to make a trip to Pyongyang in the coming weeks. Between the unpredictable U.S.-North Korea relationship, the tumultuous China-U.S. trade war, and strengthening Washington-Moscow ties, Xi has many reasons to make a long-awaited visit his unpredictable neighbor.

Apr 01, 2019

Americans should be confident in their future. China poses a serious challenge, but Washington can do much to prevent relations from turning violent.

Mar 05, 2019

The Trump-Kim negotiations were cut short last week before a breakthrough agreement could be made. The United States and North Korea are not the only party with an interest in the proceedings— South Korea, China, and Russia also have stakes in peace on the Korean Peninsula.

Jan 28, 2019

The second Trump-Kim summit is now expected to take place in February, signaling that Kim Jong-un may be prepared to turn his country into a more respectable member of the international community.

Nov 02, 2018

If the Trump administration desires to promote human rights, it first should take them seriously for allies as well as adversaries. Second, Washington should recognize the limits of its reach. Attempting to improve human rights in China is a worthy objective, but one largely beyond America's capabilities.