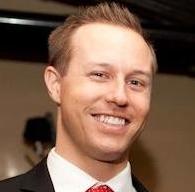 Andrew Ludwig
Junior Fellow of Center for Peace and Conflict Studies
Andrew Ludwig is a Junior Fellow of the Center for Peace and Conflict Studies (CPCS).
May 29, 2017

The lack of clarity and consistency in the Trump administration's approach to Asia is creating a security dilemma in the region. U.S. action and inaction has left room for a possible arms race and further instability in the region. The United States must begin consistent policy of engagement and a clear strategic approach in Asia in order to quell the budding security dilemma the current atmosphere presents.

Feb 20, 2017

As a new president assessing old policy, Mr. Trump has every right to take a fresh look at One-China, review the U.S.'s stance towards Taiwan, and make changes he sees fit. However, making Taiwan a bargaining chip in any deal with China is not the way to go about it. In fact, it showed a fundamental lack of understanding of the One-China issue on the part of Trump's transition team.