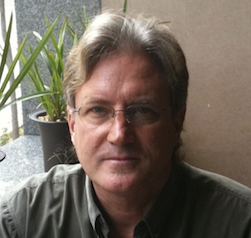 Philip Cunningham
Independent Scholar
Philip J. Cunningham has worked in television and film in China and Japan since 1986. His latest book, "Tiananmen Moon: 25th Anniversary Edition," was published in 2014.
Jan 19, 2016

At first glance, China's latest Hollywood deal, Wanda Group's purchase of Legendary Entertainment, is a hardware-software match made in box-office heaven. However, creative success is quirky, subject to shifting tastes and capricious audience receptivity. More fundamentally, it is rooted in the exercise of free expression.

Aug 19, 2015

It's time for the number one and number two film powers in the world to engage in some mutually beneficial cultural exchange on the big screen, building on the sturdy China-America symbiosis that props open the doors of trade and underpins so much of today's prosperity.

Feb 09, 2015

While American governmental influence in Hollywood is not negligible, it still pales in comparison to Chinese governmental influence in the film business. There are groups in both countries that would like film to serve the interests of state, just as there are stubbornly independent filmmakers in both countries as well. From Clint Eastwood's American Sniper (2014) to the popular Chinese TV show, Empress of China (2014), Cunningham explores the relationships between state censorship, and glorified sex and violence.

Oct 25, 2014

Hollywood coffers are boosted by Chinese box-office figures, but Beijing's guidelines are the cultural price to pay. Yet, as Philip J. Cunningham explains, the logic of box-office success and how political shifts can affect Chinese cultural production is far more confounding.

Sep 28, 2013

The tragic crisis in Syria is giving the world a glimpse of what a multilateral future might look like. Instead of going it alone, the United States has decided to compromise and work with other stakeholders in the international system.