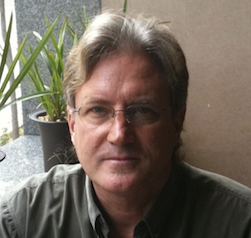 Philip Cunningham
Independent Scholar
Philip J. Cunningham has worked in television and film in China and Japan since 1986. His latest book, "Tiananmen Moon: 25th Anniversary Edition," was published in 2014.
Feb 25, 2020

The once-prolific exchange of film between the US and China has crawled to a standstill with recent tensions between the two countries. A new Oscar-winning documentary underscores the harsh realities of these economic difficulties in the context of a relentless and expanding global market.

Dec 18, 2019

The protests in Hong Kong may be one for the record books for producing viral political tweets, memes and manipulative imagery. But Mulan won't be coming to the rescue any time soon, not as long as she is regarded part of the problem.

Nov 19, 2019

The quibbling, quarreling world today is in dire need of the kind of rounded, yin/yang wisdom epitomized by Lee in his prime, whether it be in regard to racial harmony, the US-China trade war, or civil unrest in Hong Kong.

Oct 25, 2019

The pageantry of China's National Day celebrations was quickly followed by an embarrassing belittlement of one of America's great soft power success stories: basketball.

Aug 30, 2019

As the idea of militarization of space technology becomes more and more desirable to nations around the world, two new contenders, China and India, have entered the space race. The world must tread lightly and remain focused on exploration rather than warfare.

Jul 15, 2019

Despite reports that trade negotiations between China and the US have resumed, a seriously destabilizing trade war still simmers.

Jun 18, 2019

President Trump's childish whims on trade issues can be an opportunity for diplomats who stick to the high ground.

Jun 06, 2019

While the "debate" between Fox News anchor Trish Regan and CGTN anchor Liu Xin was more of a letdown than a showdown, it nonetheless was a step towards much-needed Sino-US dialogue.

May 08, 2019

Racing for the exit in bilateral exchange programs threatens to take out of circulation the trust and goodwill that have helped both China and the U.S. prosper and keep the peace in one of the most remarkable bilateral relationships in history.

Apr 11, 2019

In today's political climate, there is an ever-present danger of vilification of people that are lumped together as members of a group The US media's reaction to the Mar-a-Lago gate-crasher is yet another example of the age old us-versus-them mindset that has clouded good judgement.