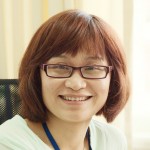 Nong Hong
Senior Fellow, National Institute for the South China Sea Studies
Dr. Nong Hong is Senior Fellow with National Institute for the South China Sea Studies, Executive Director and Senior Fellow of Institute for China-America Studies. She holds a PhD of interdisciplinary study of international law and international relations from the University of Alberta, Canada. Her selected publications include China's Role in the Arctic: Observing and Being Observed (London and New York: Routeldge, 2020), UNCLOS and Ocean Dispute Settlement: Law and Politics in the South China Sea (Routledge, 2012)
Jan 19, 2022

Applying an archipelagic approach in the South China Sea will help achieve balance between coastal states and the many user states in the region. But who will write the rules?

May 17, 2021

When it comes to participation in international organizations, the objectives of the major powers are not entirely clear. Will there be competition for influence or can China and the United States develop opportunities for cooperation? Only the latter will promote a healthy model of global governance.

Mar 02, 2021

A look at the new U.S. president's actions in the early going of his administration offers many clues — and leaves some blind spots — about policy stances in a wide range of areas, including China. His choices for top cabinet-level positions and other senior leadership posts may be telling.

Jul 29, 2020

Beneath the surface of the political gamesmanship are bedrock principles of jurisprudence that were overlooked or trampled by the Arbitral Tribunal.

Apr 23, 2020

The advent of the novel coronavirus outbreak has created another breeding ground for conflict aside from the illness itself – social media. The spread of misinformation and the war of words occurring online is not conducive to the transnational cooperation that is necessary to alleviate this crisis.

Oct 15, 2018

Vice President Mike Pence's speech at the Hudson Institute signaled a far tougher American line on China. It is worth considering the Trump administration's motivations for taking such an adversarial public stance now.

Feb 24, 2017

The December 2016 incident involving a U.S. unmanned underwater vehicle (UUV) was neatly wrapped up on December 20 after China returned the vehicle. Despite diverging legal interpretations, the management of the event reflected the political willingness of both countries to keep the South China Sea dispute under control and in a careful balance so that the situation does not escalate into a military confrontation.

Feb 18, 2016

China's failure to appear in court demonstrates its continued position of "non-acceptance and non-participation" in the arbitration unilaterally initiated by the Philippines. This arbitration could set a precedent that undermines the true spirit of the dispute settlement mechanism of UNCLOS.