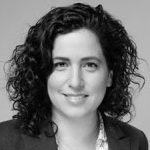 Hadas Peled
Doctoral Candidate, Tsinghua University
Hadas Peled is a doctoral candidate at Tsinghua University School of Law and the Co.-Editor in Chief of the Tsinghua China Law Review (Vol. 8.1 & 8.2).
Jul 17, 2018

In an era of trade protectionism and negative sentiment towards globalization, Israel is continuing its liberal approach, further opening its economy to global multinationals, trade, and investment. While its traditional trade partner from the West and its rising trade partner from the East are fighting a trade war, Israel remains neutral, allowing Israeli companies to seize more opportunities for trade and investment.

Oct 25, 2016

The China-Israel Financial Protocol ('Financial Protocol'), signed 20 years ago has already reached a cumulative value of 2.6 Billion USD to date. The Financial Protocol facilitates the introduction of advanced high-tech Israeli goods and services to China by providing government insurance to reduce risks and financial costs. In this respect, the Financial Protocol sets a good example for the implementation of the Road and Belt Initiative, although it is not specifically included in the scope of diplomacy.

Sep 09, 2016

Rule of law, human and social rights, and non-profit organizations (NPOs) have all been considered untouchable in foreign discourse on China, yet play a particularly important role in China-U.S. relations. Along with the growing engagement of China in the international arena, the future internationalization of Chinese NPOs is an inevitable process. This short reflection brings the experience of a pro-bono legal aid NPO into the discussion, suggesting the positive traits of the future internationalization of Chinese NPOs.