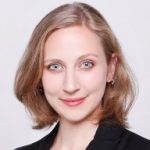 Darcie Draudt
non-resident James A. Kelly Korean Studies fellow, Pacific Forum CSIS
Darcie Draudt is a PhD student in Political Science at the Johns Hopkins University, a non-resident James A. Kelly Korean Studies fellow at Pacific Forum CSIS, and director of research at Sino-NK.
May 02, 2018

If we're optimistic about the outcomes from last week's monumental inter-Korean summit, the positive overtures North Korean leader Kim Jong-un seems to be making bode well for the Korean Peninsula. In anticipation of the upcoming Trump-Kim summit, American negotiators should note that being a bit more cautious with expectations and drawing lessons from past Korean negotiating behavior could lead to lasting change on the peninsula.

Mar 06, 2018

After years of difficult negotiations, KORUS went into effect in March 2012. During the Obama years, the trade deal was labeled the "gold standard" in FTAs. Since then, President Trump has threatened to withdraw the United States from it, and now wants to renegotiate it. Darcie Draudt analyzes the effect this has had on U.S.-South Korean relations.

Nov 30, 2016

The Yellow Sea is an important fisheries resource for China and the two Koreas. However, several violent incidents this season have increased tensions between China and South Korea. With the media and public placing greater scrutiny of the Chinese trawlers, the Korean government has resolved to show stronger resolve against illegal fishing in their waters. For their part, Chinese civilian fishing vessels have become increasingly assertive in response to South Korea's newfound resolve.

Sep 02, 2016

In early July, South Korea decided to allow the United States to deploy the Terminal High-Altitude Area Defense (THAAD) system. At the heart of this issue is the difference in how China and the United States view the role of South Korea and decisions related to the security and stability of the peninsula.