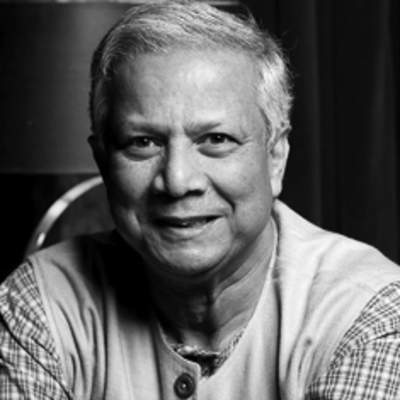 Muhammad Yunus
Economist and 2006 Nobel Peace Prize Winner
Professor Muhammad Yunus is an economist, founder of the Grameen Bank, and recipient of the 2006 Nobel Peace Prize.
Oct 22, 2023

The conflict between Israel and Palestine is a very old problem which has become much more complicated now because of the treatment that the people of Palestine have been receiving from Israel. It has been brewing over time and suddenly recently it became very explosive and unacceptable against any civilised standard.

May 10, 2020

The coronavirus pandemic has gifted the world with a blank slate with which we can reconstruct its economy. Now is our chance to transition into a social and environmental consciousness-driven economy that will ease post-COVID disasters.