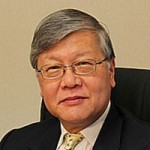 Andrew Sheng
Distinguished Fellow at the Asia Global Institute at the University of Hong Kong
Andrew Sheng is Distinguished Fellow at the Asia Global Institute at the University of Hong Kong and a member of the UNEP Advisory Council on Sustainable Finance. He is also a former President of the Fung Global Institute, former chairman of the Hong Kong Securities and Futures Commission, and a former adjunct professor at Tsinghua University in Beijing.
Sep 28, 2018

In light of growing uncertainty toward the neoliberal economic infrastructure, Chinese economic reforms could defuse the tension threatening this system.

Aug 29, 2018

By rejecting old theories and embracing competition among its cities, China is creating domestic demand that can fuel its future development.

May 30, 2018

The only way to mitigate the risks that China faces is with a tough, continuous, and comprehensive reform strategy.

May 18, 2018

The rise of cryptocurrencies has created a unique opportunity for market forces to spearhead a shift toward a truly neutral reserve asset.

Mar 27, 2018

The test is whether the Chinese system adapts to long-term challenges and contributes to national and global wellbeing, not whether it adheres to Western standards.

Mar 02, 2018

40 years after Deng Xiaoping initiated the country's "reform and opening up," a "Beijing Consensus" has yet to be articulated.