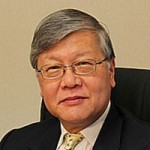 Andrew Sheng
Distinguished Fellow at the Asia Global Institute at the University of Hong Kong
Andrew Sheng is Distinguished Fellow at the Asia Global Institute at the University of Hong Kong and a member of the UNEP Advisory Council on Sustainable Finance. He is also a former President of the Fung Global Institute, former chairman of the Hong Kong Securities and Futures Commission, and a former adjunct professor at Tsinghua University in Beijing.
Apr 03, 2019

In Washington, DC, a bipartisan consensus about China has emerged: the United States is facing a trade-manipulating, authoritarian intellectual-property thief that represents a strategic threat to the US and its allies and deserves to be punished. But the consensus is wrong. In fact, China deserves recognition, if not appreciation, for its achievements.

Feb 25, 2019

Trade war benefits no one.

Jan 30, 2019

While excessive freedom for subnational governments can lead to instability, excessive control can choke off the local-level experimentation and competition that has long driven growth in China.

Sep 28, 2018

In light of growing uncertainty toward the neoliberal economic infrastructure, Chinese economic reforms could defuse the tension threatening this system.

Aug 29, 2018

By rejecting old theories and embracing competition among its cities, China is creating domestic demand that can fuel its future development.

May 30, 2018

The only way to mitigate the risks that China faces is with a tough, continuous, and comprehensive reform strategy.

May 18, 2018

The rise of cryptocurrencies has created a unique opportunity for market forces to spearhead a shift toward a truly neutral reserve asset.