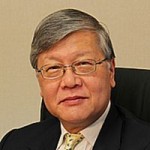 Andrew Sheng
Distinguished Fellow at the Asia Global Institute at the University of Hong Kong
Andrew Sheng is Distinguished Fellow at the Asia Global Institute at the University of Hong Kong and a member of the UNEP Advisory Council on Sustainable Finance. He is also a former President of the Fung Global Institute, former chairman of the Hong Kong Securities and Futures Commission, and a former adjunct professor at Tsinghua University in Beijing.
Sep 05, 2017

Financial markets today are thriving. The Dow Jones industrial average, the S&P 500, and the Nasdaq composite index have all reached record highs lately, with emerging-economy financial markets also performing strongly. But digital currencies could further destabilize an already-tenuous leverage- and liquidity-based system.

Aug 02, 2017

China's transformation into a knowledge-based economy occupying a central position in the global value chain will ultimately yield a "reform dividend." But as exciting as that transformation will be, it will also be dangerous. Never before has an economy so large undergone such far-reaching change so quickly

Jun 20, 2017

In the past, analysis of the evolution of humanity's worldview has tended to focus on the West. Now, however, this narrative is being revised. The global economic crisis that originated in the United States in 2007 exposed the fragility of the advanced-country model, giving rise to a new, more multipolar worldview, in which the emerging economies, led by China, India, and Russia, have increasingly challenged the status quo.

Jun 06, 2017

July 1, 2017, will mark the 20th anniversary of Hong Kong's return to China, after more than a century of British colonial rule. It comes at a moment when China's leaders are increasingly promoting Hong Kong's unique role in advancing the country's economic development.

May 04, 2017

US President Donald Trump and Chinese President Xi agreed to a 100-day plan for discussions on reducing the US trade deficit with China. It seemed to recognize that a stable US-China relationship is necessary to enable them to focus on their respective challenges.

Oct 26, 2015

Beginning this week, the Party must agree on the direction of China's 13th Five-Year Plan, which is to be launched in 2016 and is supposed to enable the country to graduate from middle-income status by 2020 by reforming the quality of market competition, government accountability, and the provision of public goods and services

Aug 06, 2015

China's current stock market volatility, though not necessarily desirable, represents a natural market correction from its June 12 peak. The economy has undergone a standard cycle of displacement, overtrading, monetary expansion, discredit, and revulsion, all in a matter of less than 12 months.

Jan 17, 2013

China's ability to weather the global economic crisis can be understood by taking into account Nassim N. Taleb's concept of "antifragile" systems. Now as China's new leadership approaches an ambitious reform agenda, it must be sure to nurture antifragility, which is crucial in large, centralized economies.