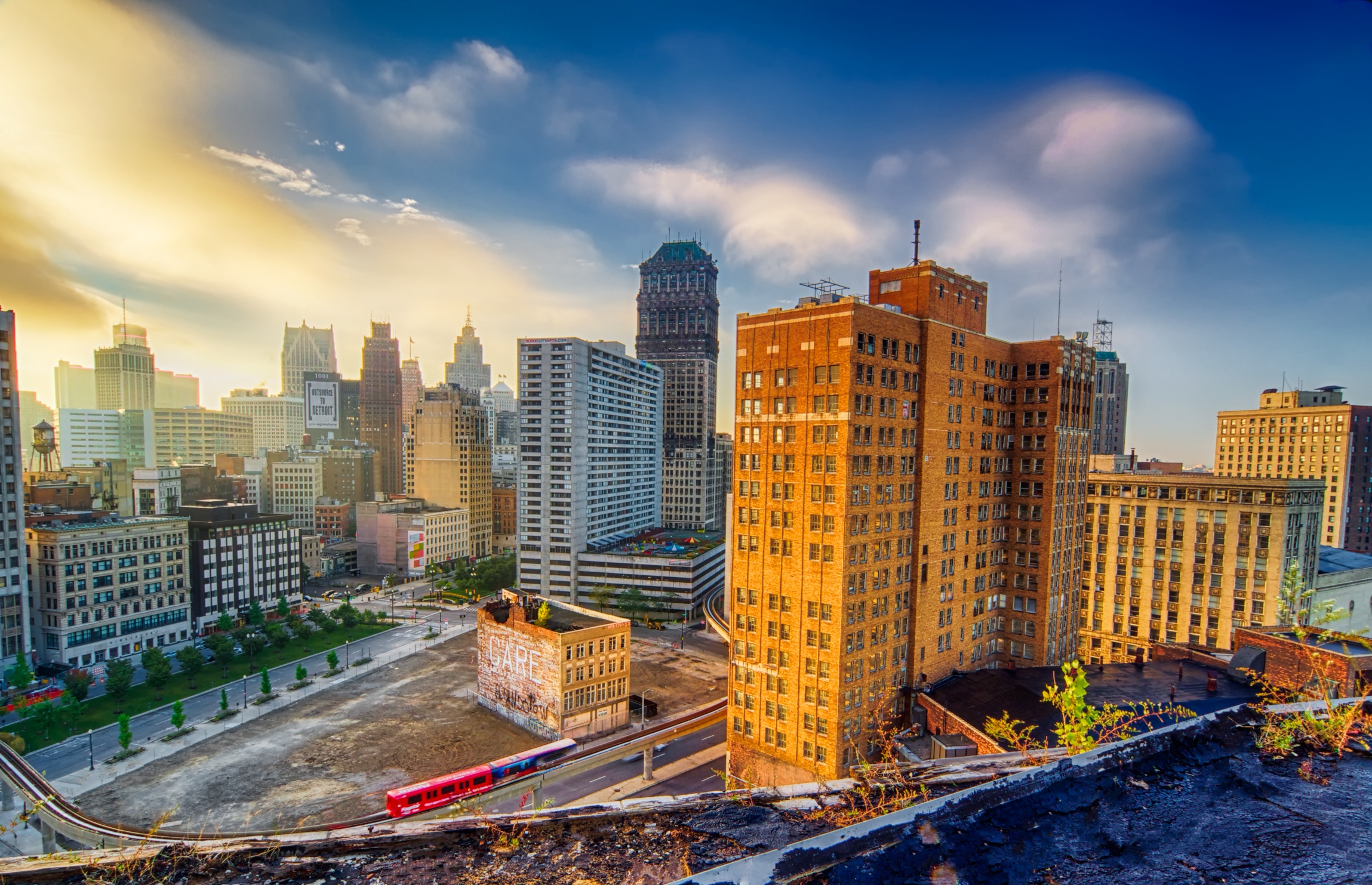 Detroit, Michigan (Photo Credit: Mike Boening Photography)
2018 marks the 40th anniversary of China's reform. Its opening up to the world created an economic miracle for this giant country and its people. This miracle has benefited the Great Lake State of Michigan.
What has transpired over China's 5,000-year history is nothing short of amazing, but the last 40 years have been truly remarkable and universally acknowledged as a stunning reversal of fortune for China. As Deng Xiaoping, China's post-Mao leader, said: "We must catch up with the times, and this is the objective of our reforms."
In his 2018 New Year message, China's President Xi Jinping said that continued reform and opening-up is the only way for China to modernize and continue its development progress in realizing the Chinese Dream. "With the 40th anniversary of the reform and opening-up policy as a turning point, we shall cut paths through mountains and build bridges across rivers, overcome all difficulties and carry reform through to the end," Xi said.
Clearly, China has caught up – and then some
Today, decades after China's leader Deng Xiaoping opened China to the world, China has evolved into one of the world's largest trading partners and economies. In essence, China bypassed its own Industrial Revolution, fast-forwarding directly, with all the concomitant problems of a modern nation: pollution, social injustice, and inequality, all while bringing seismic economic and political shifts to its people and culture.
In the nearly 30 years I have been traveling to China, there is no question that the lives of average Chinese have improved remarkably. From the drab sameness of Mao-era gray suits to today's designer jeans and t-shirts with tears in them being worn by young, fashion-forward Chinese. From no choice to now being able to afford to buy the latest fashions – even these changes signal progressive wealth in China. Seeing China then and now is as if a movie started in black and white and suddenly switched to Technicolor with surround sound – it is that remarkable and dramatic.
The Chinese continue to follow the axiom set by former leader Deng Xiaoping: "He does not care if it is a white cat or a black cat – as long as the cat can catch mice." This level of pragmatism and willingness to do what is necessary to assure continued growth and development— to improve the lives of average citizens— is palpable today.
Dividends for Michigan Citizens
Michigan/Chinese ties are deep. The University of Michigan (UofM) has had a long, amazing history with China that dates back as far as 1880, when President James Angell took temporary leave from the university to serve as U.S. minister to China.
Today, Governor Snyder has done more to cement the bond between China and Michigan than all his predecessors combined. Just last year, Governor Snyder celebrated the 35th anniversary of the Michigan-Sichuan Sister State/Provencal agreement during the fourth full day of his recent China Trade mission to work on extending Michigan-China ties and attracting investment, further strengthening the friendly cooperation and economic activity between the people of Michigan and Sichuan.
Snyder was joined by Sichuan Governor Yin Li and other leaders in government, business, and education at the anniversary celebration held in Chengdu, China. This agreement, originally signed by Gov. William Milliken in 1982 and renewed by Gov. James Blanchard in 1984, was again renewed by Snyder in 2012.
I take great pride in encouraging Governor Snyder to rekindle this relationship and I personally carried a letter to the Governor of Sichuan in 2011 on behalf of Gov. Snyder to jumpstart this important and early connection.
In 1982, Sichuan was an economic backwater in a nation just beginning to shake off the shackles of the Cultural Revolution and open itself up to the world. Today, Sichuan, Chengdu, and China have morphed into vibrant incubators of manufacturing vitality and innovation.
Governor Snyder can now state with pride, "Our agreement represents a mutual commitment to continue our positive relationship and further promote the economic and cultural development of our two regions."
How is this longstanding relationship paying off for the Great Lake State? According to the Michigan Economic Development Corporation, in 2016, Michigan ranked number two in the nation for the number of investment projects from China. Michigan also ranks number three in the nation for the number of jobs created by Chinese investment and was fourth in the nation in total Chinese capital investment. Between January 2010 and July 2017, Michigan received $1.1 billion in new business investment from China, creating 5,475 jobs for Michigan residents – an ROI (return on investment) that has created numerous benefits for the people of the Great Lakes State.
Governor Snyder understands that building bridges is a far smarter strategy than erecting walls. Michigan can be proud of this longstanding relationship and we look forward to years of friendship and collaboration that will benefit our citizens.
Michigan has done well in assuring China's rise did not come at our demise. We could also learn from the Chinese who continue to make a massive investment in education and infrastructure. This investment guarantees to make them stronger as a nation even while Michigan – and America as a whole – disinvest in these same areas.
Cities, states, and nations that invest in their people will thrive. It doesn't take a Ph.D. to see that investing in talent, knowledge and skills for your citizens will have a massive payoff as the 21st century unfolds.
The Next 40 Years
There are some very big problems to confront between our two nations. President Trump's unique diplomatic skills, the tensions in North Korea and China's continued rise have strained the sensitive balance between our two countries. This balance is strained because of the lack of mutual trust. China and the United States have built a strong working relationship over the past 40 years and have been more successful than the world would have anticipated when we began with ping-pong diplomacy 40 years ago.
As the 21st century unfolds, China and the United States will devote much effort to not falling into the Thucydides Trap. The U.S. economy remains number one and China is number two in the global economic rankings. Some people in China believe that the U.S. is seeking to hold back China's rise and even to disrupt that rise to prevent competition from a rising power. When one great power threatens to displace another, war is almost always the result— it must be our collective goal to assure we don't perpetuate this inevitability. At the national level, we must rely on our respective presidents to guide this fragile relationship, while at the subnational level we must continue to build cultural, scientific, educational and business win-win ties that enable peace and prosperity to prevail.
In Michigan we are interested in building bridges from the Great Lakes to the Great Wall.