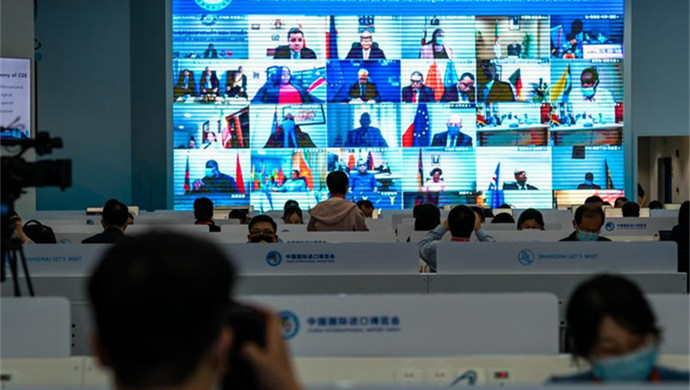 It was attended by some 400,000 businessmen and women and had an exhibition space 52 times that of a standard soccer pitch, making it the world's largest trade fair in 2020. It was blessed by China's President Xi Jinping, who, together with a host of leaders from other countries and international organizations, addressed the gathering at the opening ceremony.
Congratulations to the China International Import Expo, which opened its doors again to the world from Nov. 6 to 10 in Shanghai. As the coronavirus pandemic crippled the exhibition industry globally, all major trade fairs were either cancelled or postponed. In China, the China Import and Export Commodity Fair in Guangzhou — and event that had run for 55 years — was moved online.
As a result, CIIE was practically the only game in town. More remarkable still, this year's CIIE was "bigger and better," as many observers described it, than previous ones.
To hold the CIIE as planned had special significance in the midst of the rampant plague. It is a testament to China's success in bringing COVID-19 under control. Not a single infection was reported stemming from the eight-day national holiday in early October, when more than 630 million people traveled inside the country. Nowadays new infections average a dozen or so a day, and most are "imported" by overseas travelers. Consequently, Chinese leaders were confident that with adequate preventive measures, the spread of the virus could be avoided at the expo. Their instincts proved correct: With more than 600,000 visitors passing through the gates of CIIE, and with its numerous events and business meetings, the expo has turned out so far to be free of infections. It is self-evident, therefore, that the system and practices China put in place to combat the virus worked.
China pulled out all the stops to make CIIE a success. To facilitate the participation of exporters, customs officials initiated a paperless custom clearance system and waived all fees and taxes for exhibits. The Ex-Im Bank of China set up a special credit line of $50 billion to support the importation of foreign goods and services. Before and during the expo, state media poured out daily news to inform and encourage local companies to visit the fair and make purchases. Provincial governments were also active in organizing purchase missions to the expo.
Why did China go out of its way to make CIIE a success? The expo is no ordinary commercial undertaking. It has been the only import-oriented trade fair worldwide to be sponsored by a government. One of a kind globally, it has played an important role from its launch in 2018 in response to rising global trade protectionism and as an antidote to the U.S. administration of Donald Trump and his "America first" policy. Over the years, it has come to symbolize China's open door policy. Moreover, CIIE being open for business against the backdrop of the surging COVID-19 pandemic in much of the world reconfirmed China's determination to open wider.
There has been concern outside China that the country would turn inward as it pursues a new development paradigm known as "dual circulation," which takes the domestic economy as the mainstay while promoting international circulation. In theory, the two reinforce each other.
Under this new development pattern, China is now pushing to reduce its reliance on external sources, partly in response to Washington's efforts to choke China's vital industries by cutting off essential supplies, as in the case of Huawei and ZTE.
For example, in security-related industries, China is ramping up its efforts to build a resilient domestic supply chain, one that is controllable and reliable, to ensure that the nation's economy would operate normally under extreme conditions. For this purpose, at least one alternative source of supply is identified for imported products, coupled with a standby in some cases.
However, the country does not seek to be self-sufficient. That goal is seen neither as feasible nor desirable. Chinese leaders are convinced that their country needs to embrace the world if it is to realize its long-term development goals. In their eyes, expanding internal demand and opening up further are not mutually exclusive. While ensuring resilient supply chains, it is of great importance that China optimize global resources.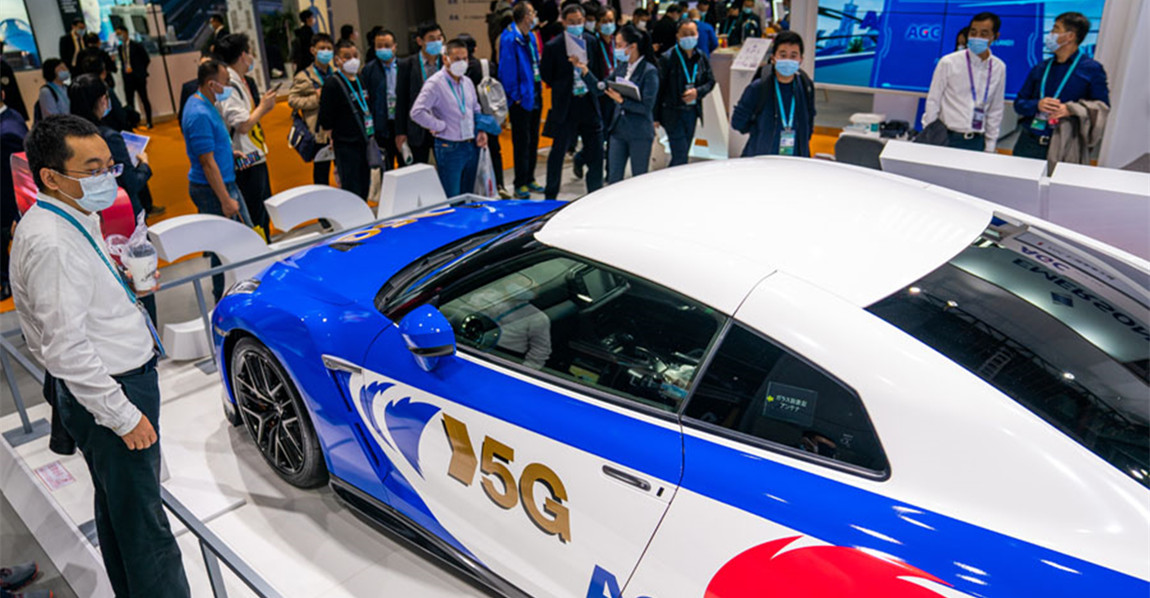 By keeping CIIE open, Chinese leaders sent the rest of the world a strong message that the country would not shut its doors. On the contrary, it would open wider and quicker. As it happened, President Xi, in his opening address, announced new measures to integrate the country with the rest of the world and vowed to push for a full and comprehensive opening-up.
But the CIIE is more than symbolic. In the context of the current global economic recession, Chinese leaders intended it to serve as a platform for the country to share its markets with other countries and help lift the world out of an economic abyss. For some time now, China has been advocating and championing a shared destiny for all mankind, in the belief that all nations are in the same boat and as such would rise or fall together. China considers it a duty to inject energy and vitality into the depressed global economy
For this purpose, China desires to add another title beyond the world's factory. It wants to be a market for the world — as Xi put it, one in which all can share and call their own.
China has emerged this year as the only major economy experiencing growth. It is expected to expand by around 6 percent in 2021. With its rapid growth of the middle class, the country is set to become the world's biggest consumer market in a year or two. It is, therefore, well positioned to contribute to the global economy.
Increasing imports are deemed by Chinese leaders as an act of sharing the dividends of economic development, which in turn will give the global economy a shot in the arm.
China has made tremendous efforts to buy more goods and services from overseas. According to customs data, the country has imported more in the first 10 months of 2020 than it did in the same period in 2019. And it is highly likely to overtake the U.S. to become the world's largest importer before long. In this process, Chinese leaders intended the CIIE to serve as a platform connecting overseas exporters with the Chinese market, helping them to break in and expand in the market and stablilize global supply chains.
China's invitation to share business opportunities within the country was highly appreciated by foreign governments and the international business community, as evidenced by their enthusiastic participation in the CIIE. Companies from more than 120 countries, including more than 270 of the world's top 500 companies and industrial leaders, showcased their products and services at the expo. Three hundred new products and services from companies as diverse as Qualcomm and L'Oreal made their global debut at the event. To the joy of the participating exporters at CIIE, their efforts paid off: Agreements valued at more than $70 billion were concluded.
By keeping the CIIE open for business, China has once again demonstrated its firm commitment to an open economy and its strong desire to share the country's business opportunities for the common good of the mankind.