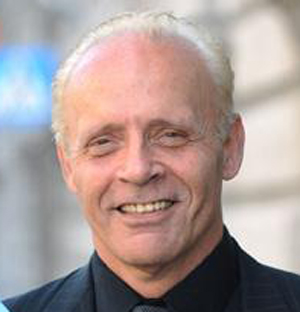 Dan Steinbock
Founder, Difference Group
Dr. Dan Steinbock is an internationally recognized strategist of the multipolar world and the founder of Difference Group. He has served at the India, China and America Institute (USA), Shanghai Institutes for International Studies (China) and the EU Center (Singapore). For more, see https://www.differencegroup.net
Aug 05, 2023

The pressure toward diversifying world currency reserves has been building for a long time. It intensified after the 2008 financial crisis but has escalated even more since 2022. Diversification of currency reserves is expected to be a major topic at the upcoming BRICS Summit, which will likely further intensify this trend.

Aug 05, 2023

The pressure toward the diversification of world currency reserves is longstanding. It intensified after 2008, but has escalated since 2022. It is a prime topic in the next BRICS Summit that's likely to further intensify the trend.

Jul 12, 2023

Even as the whistleblower Daniel Ellsberg of the Pentagon Papers passed away, his second secret remains hushed.

May 19, 2023

The multipolarization of the global reserve currency system is accelerating. Ironically, Western sanctions against Russia have intensified the move away from the U.S. dollar.

Mar 01, 2023

The year 2023 represents a turning point. If economic realities guide global prospects, it will be a positive turnaround. If geopolitics will continue to penalize economic prospects, a negative inflection point is more likely.

Feb 06, 2023

The U.S./NATO-led proxy war in Ukraine is aimed against Russia, and is not for the good of Ukraine. It is an unwarranted war that could penalize global economic prospects for years to come, and any escalation will only make a terrifying status quo far worse.

Dec 17, 2022

Colossal structural shifts are taking place in the global economy, as evidenced by the huge challenges of the ongoing year. In 2023, China is moving toward recovery, but the West will cope with recession and the specter of a debt crisis.

Nov 15, 2022

Not so long ago, Australia was known for its booming economy and balanced foreign policy. Today its economy is stagnating, while the U.S. Big Defense casts a dark shadow over its foreign policy - as evidenced by nuclear escalation.

Aug 26, 2022

In its pursuit for unipolar primacy, the Biden administration is risking the economic stability of China, the West, emerging Asia, and the futures of the Global South.

Jun 30, 2022

Globalization is at a crossroads. Compounded by U.S. geopolitics and the cost of economic development, de-globalization has huge economic and human damages.