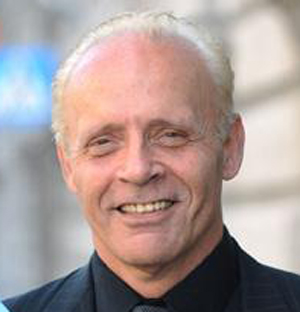 Dan Steinbock
Founder, Difference Group
Dr. Dan Steinbock is an internationally recognized strategist of the multipolar world and the founder of Difference Group. He has served at the India, China and America Institute (USA), Shanghai Institutes for International Studies (China) and the EU Center (Singapore). For more, see https://www.differencegroup.net
Jun 30, 2022

Globalization is at a crossroads. Compounded by U.S. geopolitics and the cost of economic development, de-globalization has huge economic and human damages.

Jun 02, 2022

The Biden administration's leadership failure is the net effect of Capitol Hill's revolving door politics. The White House is not in charge. The Big Defense is.

Apr 28, 2022

The Philippine 2022 presidential election is just days away. The highly popular president Duterte is likely to be succeeded by the "Bong Bong" Marcos and Sara Duterte, who will build on his legacies. The opposition's proxy campaign has failed.

Mar 22, 2022

After trade wars and the pandemic depression, aggressive sanctions and rate hikes will further derail economic prospects in the U.S., China and worldwide.

Mar 04, 2022

The Russia-Ukraine war was not warranted. Ukrainians despair for peace. Russia needs security. China offers development. But the U.S., NATO and the far-right Ukrainian paramilitaries seek something very different.

Feb 16, 2022

Recently, the IMF downgraded global growth prospects, due to projected slowdowns in the U.S. and China. Negative prospects could be overcome with the right policies, such as trade cooperation. The current ones support stagflation.

Jan 08, 2022

In the past, the U.S. dollar and Chinese yuan used to move inversely. Recently, that has not been the case. The dollar is appreciating, and so is the yuan. Are the bilateral currencies decoupling?

Nov 29, 2021

Overshadowed by U.S.-Sino friction, the 2022 election will be about the future of the Philippines. Old economic elites hope to undermine leading candidates and create a series of U.S.-Philippine military faits accompli before the vote.

Oct 21, 2021

With its internal contradictions, the "Biden Doctrine" is fostering Trump-style China wars, while its military overreach is paving the way to debt crises.

Sep 29, 2021

U.S.-Sino ties plunged during the Trump administration, but the downfall has only intensified since Biden's presidency. Without concrete policy shifts, the tensions, fueled by defense contractors, translate to arms races and elevated nuclear risks in Asia.