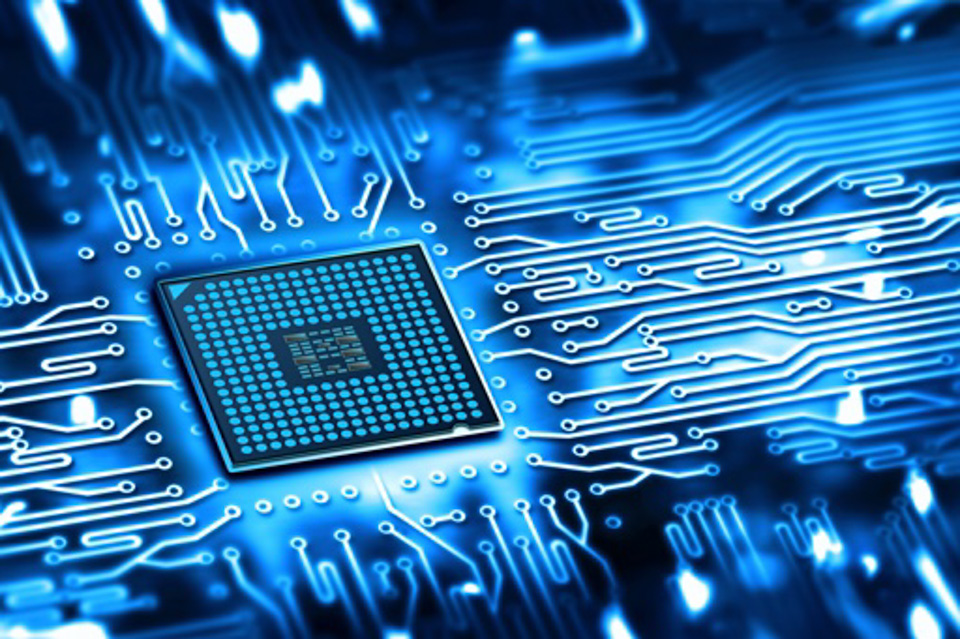 Image Credit: Kin Lane
When the Trump administration first proposed confronting China on trade, many analysts doubted whether either side was willing to let words escalate into anything close to a trade war. Today, months later, negotiations have stalled, American goods like pork and produce sit undelivered in Chinese ports, and companies in both countries are already seeing real losses.
All this begs the question of what the Trump administration hopes to gain from confronting Beijing now, and how the tariffs it has threatened fit into its bigger strategy. The White House says it hopes to coerce China to play by international rules governing intellectual property (IP) and that its proposed tariffs on some 1,300 Chinese products would be punishment for years of Chinese IP theft and unfair practices.
Economists and business leaders in the U.S. have broadly criticized the White House's vision, often labeling it as another protectionist policy drawn straight from Trump's populist playbook. But a closer reading of the situation suggests that the reality is more complicated.
At its core, the current flare up in U.S.-China trade relations is only the latest episode in a long-running rivalry between the two sides in science and technology. As China has become more sophisticated in high-tech manufacturing, along the way it has often used the size of its market to pressure foreign companies into handing over technology. In other cases, China has been accused of copying, and even outright stealing, foreign trade secrets. Washington has taken steps to deter this behavior for years, but both sides have resorted to adversarial tactics to gain an edge in the industries of the future.
China has a long history of protectionism in the tech realm, and is notorious for giving Chinese companies a leg up over competitors in the local market, sometimes going so far as to ban the competition. This interference has resulted in many high profile exits such as Google, and, more recently, Uber.
Today, China stands positioned to close the gap with the U.S. in several key areas like renewable energy, supercomputing, and artificial intelligence, and alarmism in Washington is growing. For some U.S. policymakers, dramatic retribution in the form of tariffs is seen as a last ditch measure to keep China from achieving runaway supremacy in these next-generation industries.
The reason both sides are willing to stay the course through a damaging trade dispute for the sake of a handful of tech companies is that many of these are seen as critical to the future of national security as well. As China has inched closer to the U.S. in terms of military strength, both sides have struck against each other's companies in strategic technologies. In 2013 for instance, the Obama administration pushed through a law banning Chinese IT products from use in government agencies like NASA and the Justice Department based on fears of espionage. In 2015, China did the same, banning U.S. companies like Cisco, Citrix, and Apple from a range of government contracts. That same year, Washington stepped in to preempt Intel and Nvidia from selling chips to Chinese supercomputing centers, ostensibly on national security grounds.
Just this year, the U.S. has also intervened in the market to cut down Chinese companies trying to acquire American ones in strategic fields. In February, Trump moved to block the sale of the U.S. semiconductor company Xcerra to a Chinese buyer. A month later, Trump even denied the acquisition of another major semiconductor maker, Qualcomm, by a Singapore-based company, at least partly because the takeover could pave the way for China to gain a better foothold in the global market for chips.
Anxiety in Washington about the growing strength of Chinese tech companies has grown so pronounced that Trump has blocked the acquisition of other less strategically-important tech firms as well. In January, the administration rejected a bid by a company owned by Alibaba's Jack Ma to buy the U.S. money transfer company MoneyGram.
The antagonistic stance Washington has taken on trade this year comes at a turning point in which Chinese tech giants are fast approaching equal footing with U.S. counterparts. At this stage, no amount of tariffs from Washington can turn back the clock and cripple the Chinese tech sector, and the larger dispute would disproportionately hurt businesses in unrelated industries in both countries. According to an analysis by the Brookings Institution, American workers in fields as distant as winemaking and nut tree farming will be among the most affected by the countermeasures Beijing is prepared to take.
It's become clear that China's rapid progress in the tech industry has spooked U.S. policymakers, and that the simmering trade dispute is a last ditch effort to rein China in with plenty of potential to backfire. Rather than throwing bombs and hardening its stance, Washington should take the present climate as an opportunity to engage China in a constructive way and look inward for ways to shore up its own tech sector.
As Chinese companies grow beyond the Chinese market and begin to go global, they will naturally need to operate more transparently. Many see this as a golden opportunity to pressure China to comply with international regulations. The U.S. could also respond to China's massive investment in tech research and development with increased federal funding for its own universities and labs.
The story of China's rise and the friction it has caused is not a new one, and the trade dispute unfolding now is not without precedent in U.S.-China relations. But rather than rush into self-defeating trade policies fueled by a race toward the latest technological breakthrough, both sides should focus on realistic ethical guidelines that can be enforced at an international level. Without these, both countries will only continue to jealously pursue technological supremacy while periodically taking shots at market bystanders.