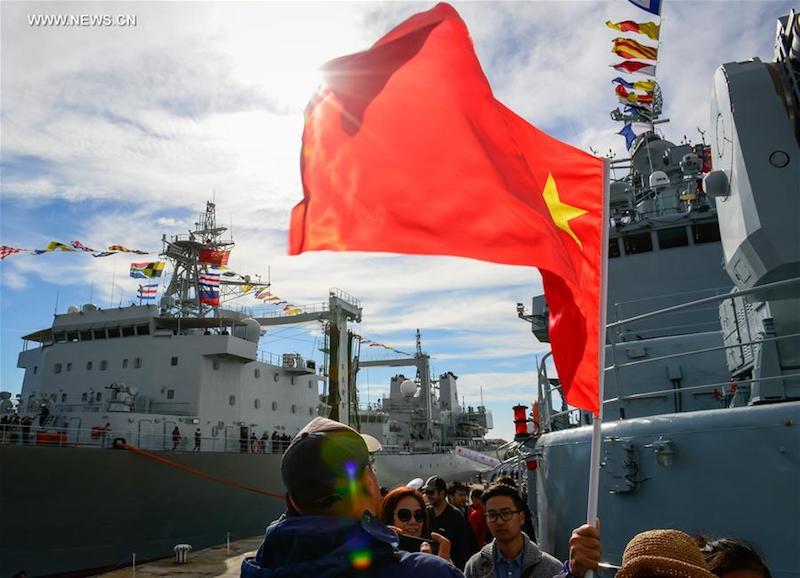 Pentagon's Report Speculates China's Military Future
In an annual report released late on Thursday, the U.S. Department of Defense analyzed Chinese military capabilities and strategic intentions, estimating the country's defense spending exceeded $190 billion in 2017. The Pentagon report, titled "Military and Security Developments Involving the People's Republic of China 2018," is mandated by Congress and covers "the current and probable future course of military-technological development of the People's Liberation Army and the tenets and probable development of Chinese security strategy and military strategy." In addition to analysis of the improvements in Chinese military capacity, the report highlights opportunities for future engagement and cooperation among the two powerful defense forces.

While the report emphasizes particular flashpoints in this bilateral security relationship, such as Taiwan, it also devotes coverage to China's "Maritime Militia", which it calls a pivotal instrument of Chinese influence in the South China Sea. A civilian reserve force, the ships often protect Chinese maritime claims in the area by supporting operations of the country's Navy and Coast Guard. The report classifies this group and its efforts as part of China's "grey operations," which do not openly agitate other parties in the South China Sea, but nevertheless secure Chinese interests.

Despite speculation among international observers that the report was released to increase tension between China and the U.S., it insists that the U.S. "seeks a constructive and results-oriented relationship with China," an important sentiment as the two nations head into revamped trade talks. As China-US Focus contributor Cui Liru argues, "Neither China nor the U.S. can change the course of this historical process alone. . .[China and the U.S.] will also enjoy limited cooperation on issues with shared interests, which is why security cooperation in the Asia-Pacific is still useful."

For more insight on Chinese military capabilities, view our recent video, "Is China's Navy A Threat?"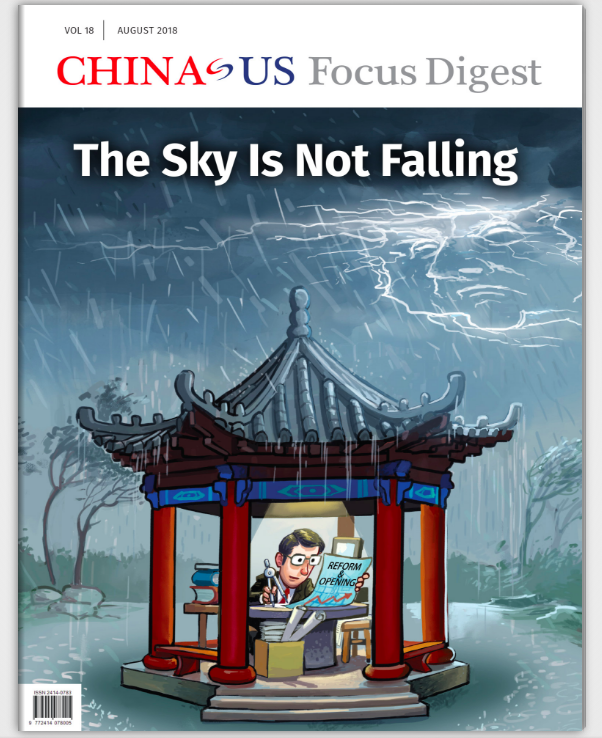 New China-US Focus Digest Available Online

The latest edition of China-US Focus' journal "Focus Digest" is now available in a digital edition on our website.

Coming after an eventful few months for China-U.S. relations, in this new edition, our contributors weigh in on the myriad potential impacts of the China-U.S. trade war. In their commentaries, they analyse which economy is likely to be more resistant to a protracted trade war, discuss why it is politically difficult for China and the U.S. to cut a deal on trade, and predict the future health of the Chinese economy. The Digest features commentaries by renowned Chinese economist Lawrence Lau, the director of Brookings' John L. Thornton China Center, Cheng Li, and academics, policymakers and journalists from the U.S. and China.

In the Editor's Note, China-US Focus Editor Zhang Ping writes: "With no immediate solution in view in the ongoing trade dispute between China and the U.S., we need to keep sight of the bigger picture. . .Faced with this growing suspicion and unease, we can probably learn a thing or two from President Ronald Reagan's speech in Shanghai 34 years ago. Speaking to an enthusiastic crowd at Fudan University, filled with many of China's brightest students, Reagan said:

"We must neither ignore our problems nor overstate them. We must never exaggerate our difficulties or send alarms for small reasons. We must remember that it is a delicate thing to oppose the wishes of a friend, and when we're forced to do so, we must be understanding with each other."

This is an important and meaningful reminder for us all."

The digital magazine can be accessed here in English and Chinese.