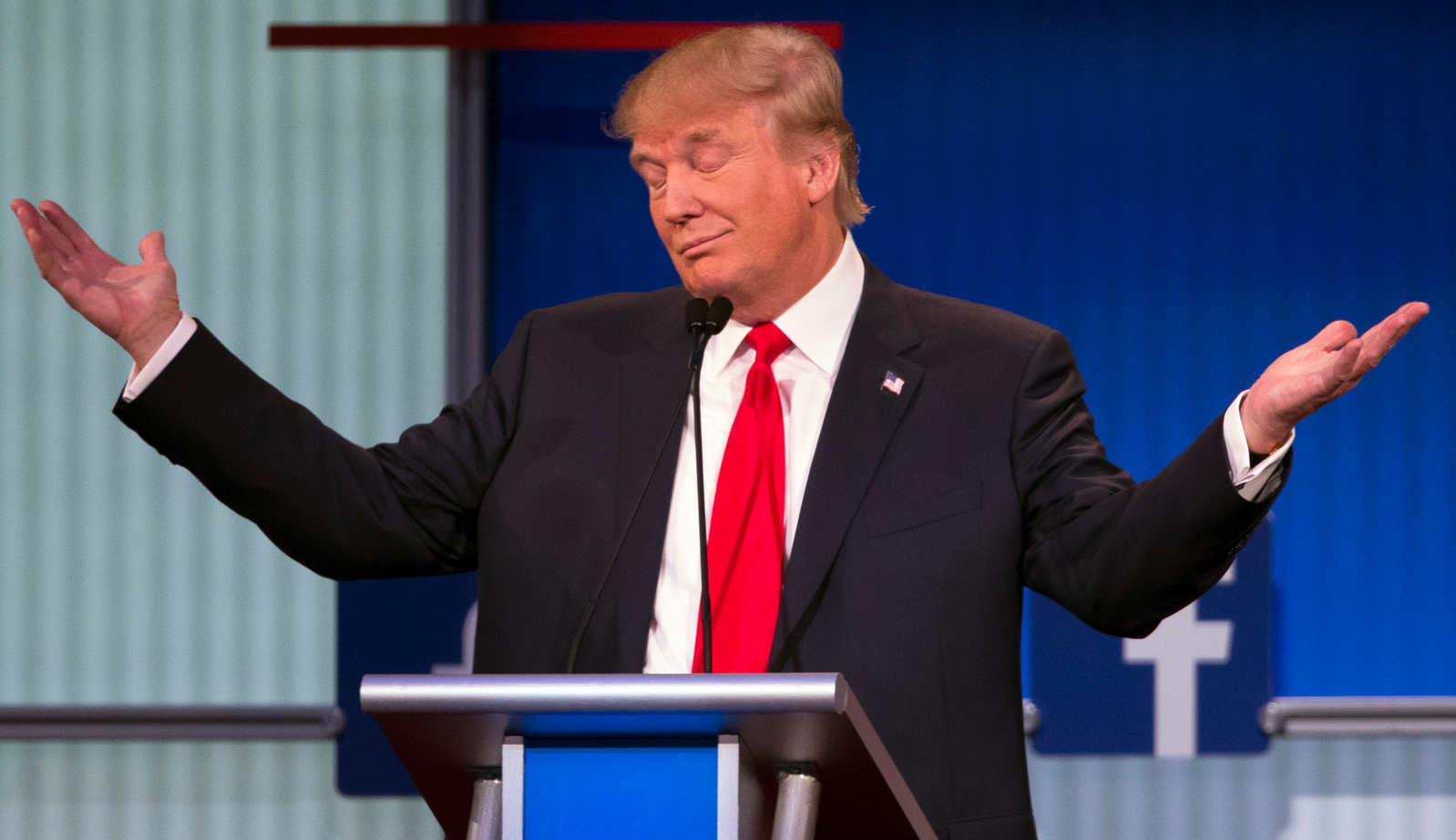 As we near the Trump Presidency's five-month mark, diplomats and experts are still trying to identify a coherent ideology in the White House. The Trump administration, embroiled in scandal and allegations of illegal collusion with Russia, has found little time to pursue an ambitious foreign policy on most fronts. While the administration's early East Asian outreach could be called extensive, Beijing must still be at a loss when it comes to assessing American motivations and strategy. Gauging the valences of Trump positioning in East Asia is doubly difficult: will the Trump ideology, whatever it should be, ultimately benefit or harm China's interests?
Before Trump took office, and even early in his presidency, there were often conflicting hints at what his administration's Asia platform would look like. His remarks on China while campaigning in the Republican primary and the general election were blunt and censorious, but lacked any substantive punch. Beijing was a useful straw man for candidate Trump, who proposed a 45 percent tariff on Chinese goods and promised to officially label China a currency manipulator. Of course, neither of those things have come to pass.
There are also Trump's advisors and appointees to be considered as indicators of ideology. The curious juxtaposition of Steve Bannon with Jared Kushner in the West Wing is hardly the only instance of ideological heterogeneity in the administration. China hawks like US Trade Representative Robert Lighthizer have been joined by a handful of more dovish characters like Ambassador to China and former Iowa Governor Terry Branstad.
It may appear that Trump's brand of politics is purely transactional. The question of labeling China as a currency manipulator stands out as an example of the president's willingness to negotiate on multiple planes. On April 16th, he tweeted, "Why would I call China a currency manipulator when they are working with us on the North Korean problem?" The answer he may never have considered is that such decisions ostensibly boil down to empirical evidence and the considerations of expert officials; the tweet suggests that North Korea has only altered Trump's follow-through, not his ideology as such.
But while the administration's predilection for public deal-making is recognized, there is another force at play in the White House that similarly supersedes any discernable ideology: incompetence. A perfect storm of scandal, understaffing, and poor planning has descended on the president and his inner circle, making policy wins nearly impossible. Their answer, for better or for worse, has been to seek the path of least resistance toward policy differentiation. Perhaps happily for the president, the easiest ways to assert himself in global politics often aligns with conservative, anti-globalist, or anti-establishment goals. What took President Obama and his cadre of policy experts several years to construct can be undone much more quickly with very little effort.
The Trans-Pacific Partnership (TPP) was the first obvious casualty of President Trump's bias toward the obstruction of progress. The TPP was a policy concern for the Obama administration as early as 2009, and the US Trade Representative maintained its negotiation as a top priority for the better part of a decade. Though Trump railed against TPP during the election, it was supported by most Republican lawmakers and choosing to proceed with the deal would have been only one of many overturned campaign promises. Trump's decision to walk out on TPP, more than anti-globalist or trade hawk ideology, should be construed as a rare opportunity to assert the dominance of his office without putting in any work.
The president repeated this pattern with his decision to withdraw from the Paris Agreement earlier this month. The move drew the ire of leaders from Berlin to Pyongyang, who saw the agreement less as a referendum on globalism than as a necessary step toward addressing climate change. Some, like UN Ambassador Nikki Haley, have claimed that President Trump believes climate change to be real and man-made. Nevertheless, the chance to make a splash in reaffirming American self-determination proved too great as the Comey scandal sent Trump's approval rating plunging to new lows. Polling shows that even Trump voters would rather have remained in the Paris Agreement; the point of the withdrawal was not to appeal to "America First" voters, but rather to demonstrate that the president wields power on key issues. Particularly given the hoops that Trump had to jump through – falsely claiming that the agreement would allow China to build new coal plants while prohibiting the United States from doing so, for example – it appears that he was grasping for any possible rationale for the rejection of such a universally embraced accord.
An ascendant China stands to gain in global stature as Trump cedes ground on issues like trade and the environment. Though Trump has America retreating on multiple fronts internationally, the Chinese cannot hope to fill the void in each instance: whatever becomes of NATO in the next few years, for example, China has no role to play in it. Beijing's newfound advantage is particularly salient in those areas where there exists an imperative for multilateral cooperation beyond regional boundaries, like climate change. The sense of fraternity between Chinese and European Union leaders was palpable following the announcement of the United States' withdrawal, illustrated in the meeting between German Chancellor Angela Merkel and Chinese Premier Li Keqiang. China is rightly primed to take advantage of a fissure in U.S.-EU relations to the benefit of its trade position and diplomatic capital.
The news is not all good, however. Most side effects of an American president desperate to produce evidence of his power regardless of ideology are worrying and unpredictable. The concern currently dominating the attention of many Asia watchers is conflict on the Korea Peninsula, which would constitute a dreaded point of no return for China as a supposed ally of North Korea. Trump found easy displays of power with the TPP and Paris, but the privileges of the commander-in-chief are immense and can be exercised at will. The president has already parted with norms in deploying two aircraft carriers to the Korean Peninsula – Beijing should expect similar demonstrations before his term is out.
A final hazard is presented in the reorganization of diplomatic channels and inconsistent messaging. The State Department could hardly be said to agree with Trump's handling of matters, in China and elsewhere. Secretary of State Rex Tillerson publically lobbied the president to remain in the Paris Agreement, and Trump's subsequent decision to withdraw drew the resignation of Acting Ambassador to China David Rank. Leaving the United States without an ambassador was impetuous to begin with – to whom should Chinese diplomats look to when the acting ambassador feels compelled to quit? Incoming Ambassador Terry Branstad will have a great deal of reassuring to do, especially given the daylight between him and the administration on China.
It is not ideology that Beijing should count on, then, but incompetence. With TPP and the Paris Agreement, the Trump White House has been driven by rank opportunism – not in pursuit of a coherent set of policy goals, but rather to claim alpha status by the simplest means available. Trump has shown over these first few months that amid scandal, investigation, and legislative failure, he covets recognition as the head of state above all else, including the success of any policy objectives. One may believe the ship of state to have taken wrong turns over these past few months, but it is impossible to misconstrue who stands at the helm.
Tweets by ChinaUSFocus